So I've got cheese blog titles.
Thank you to those who commented on my last post. I still don't know what I'm going to do with the kits, but I'm probably going to write down websites and the email I'm using for wish lists on those websites. Maybe if I ask him to give them to his mom, I'll get a GC or something. I know what to do with that! Lady Stitch-a-lot, my DH barely manages to notice what I'm stitching much less where I purchased the chart. He's just not interested. I generally show him finishes, but again, not a lot of interest.
I did start Her Private Garden last Monday. By Thursday, my progress looked like a big brown blob.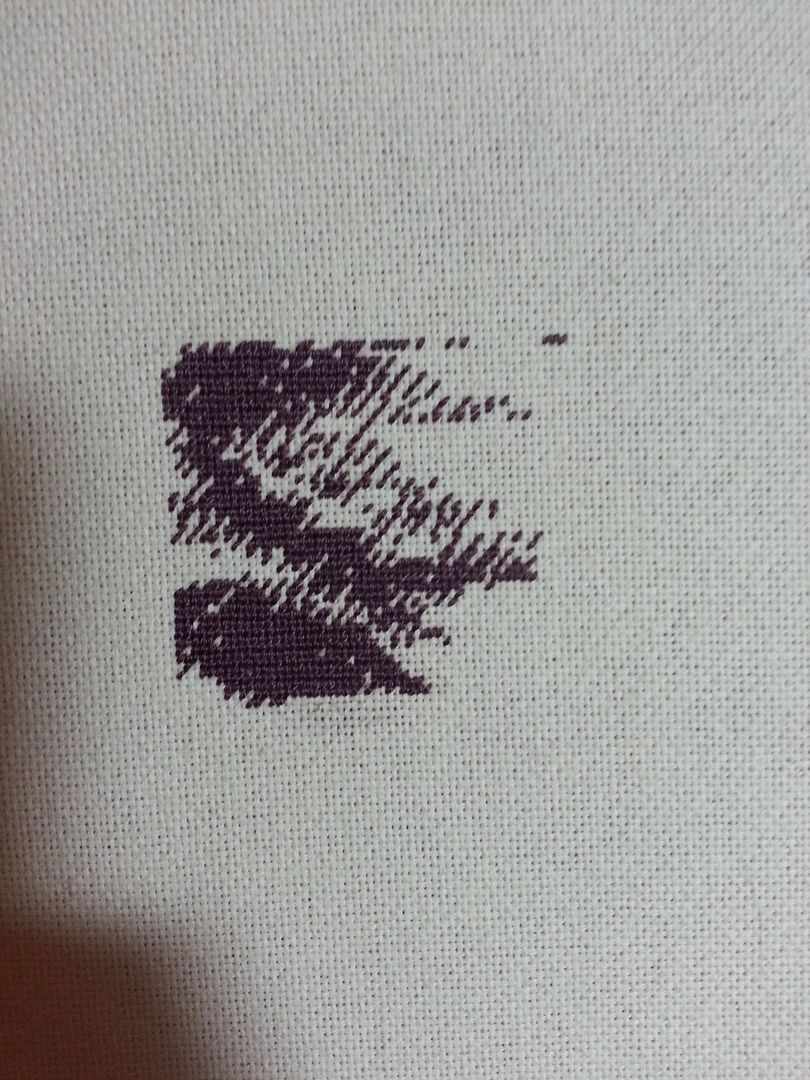 The shadow at the very bottom of the stitched area was frogged. It seams that I have a problem counting. I had miscounted at some point and was about 10 stitches too far. So I frogged probably 100 or more stitches Wednesday night and Thursday, I still hadn't managed to restitch them.
Yesterday, my oldest son's baseball team was participating in a baseball tournament that had originally been scheduled for Saturday and Sunday. Friday night, it rained. Again. I don't know if I've mentioned it here, but I'm considering building a boat in the back yard.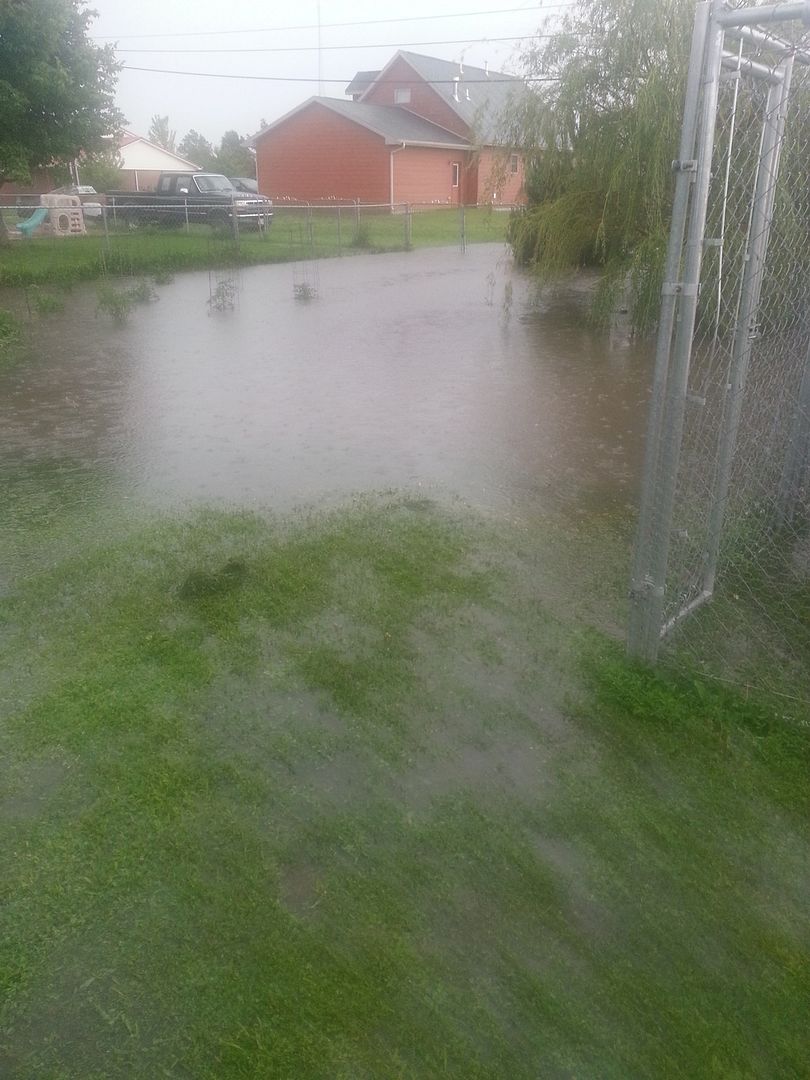 Anyway, the field was too wet Saturday. Since our A/C is on the fritz and it got hot in the house, the boys and I decided to hang out downstairs where it is kinda cool. I got a wild hair to clean out some of the stuff that was moved back after the tornado 10 years ago and not touched since. More will be "mysteriously" disappearing when my husband and the boys go to Oklahoma for a week to see his parents.
Here's what it looked like after everything was moved and the floor was cleaned.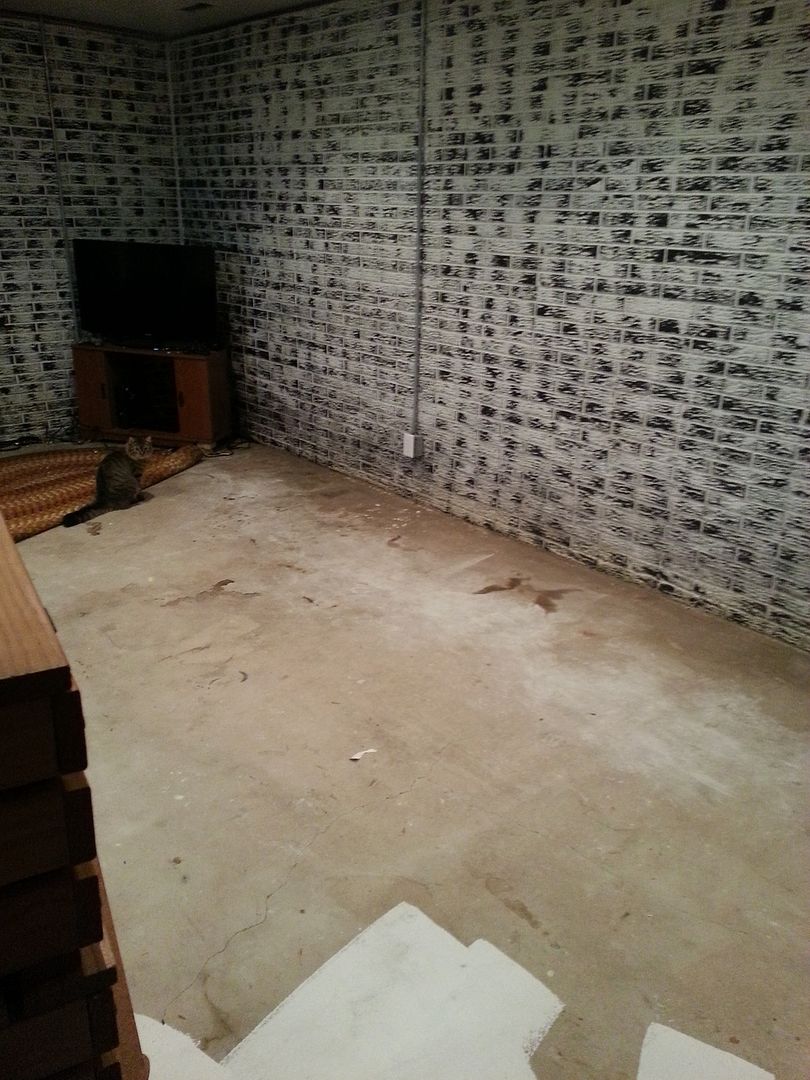 Then I painted the floor to seal it.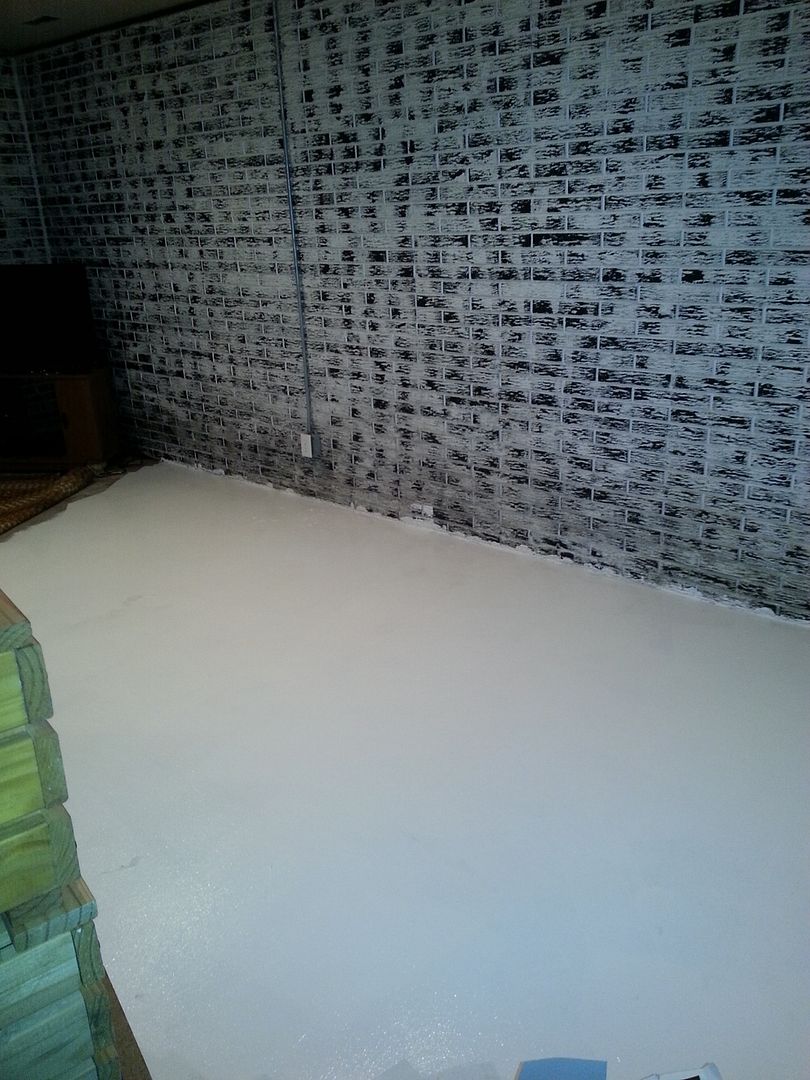 This week, I'm planning on moving my sewing table/craft/cross stitch stuff out here so when the boys are playing their games, I can still spend some time with them. I have a table that will be set up in there too so they can play board games, put together puzzles or just work on homework too. I want to get more storage into the space where all that is currently sitting. One thing my house seriously lacks is storage.
Yesterday, we were at the ball fields for about 8 hours. Thankfully, there was shade and I moved around with it. I still ended up on the pink side but I avoided the lovely new sun burns that I saw a number of people sporting.
I even did a bit of stitching between games! This picture was taken in the morning before I really had a chance to do anything so it's pretty much through Saturday night.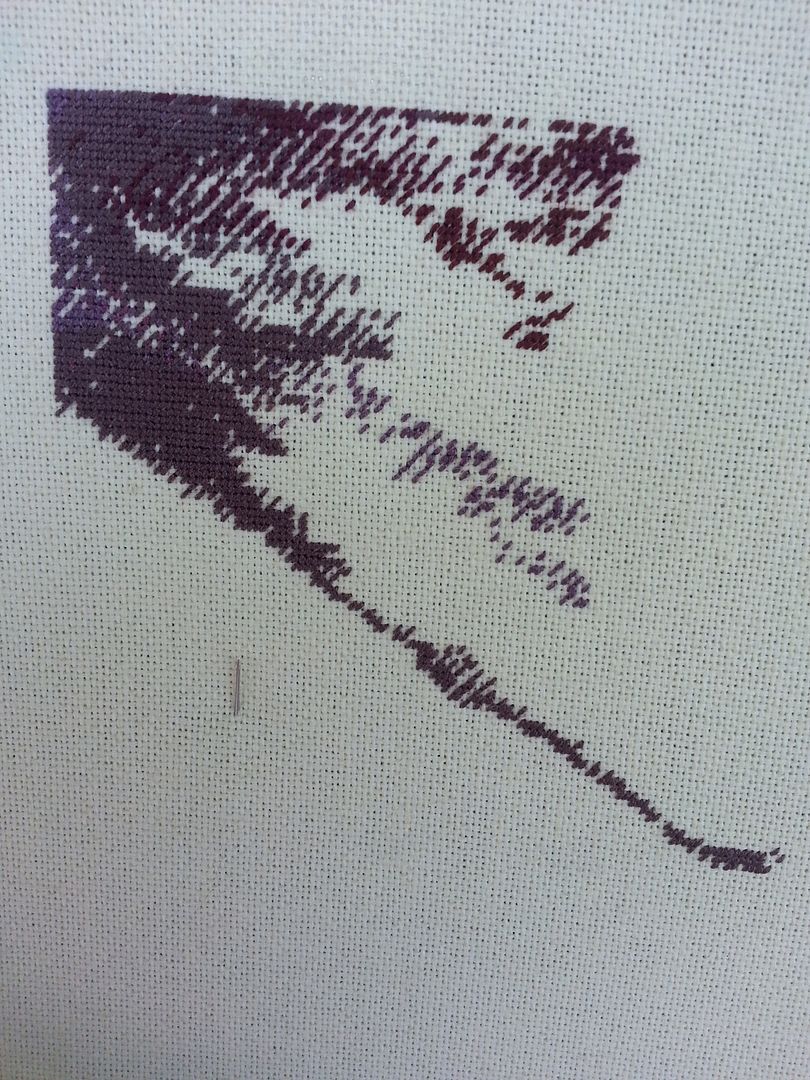 There are so many unexpected colors in there. I'm trusting the charting and hoping they all end up working out and playing nice in the end.