Late Friday night, I finished the 4th stitched page, page 17 of the chart, of Nightshade. I really wasn't sure how her eye's would turn out and up close they don't look like much. Step back or look at the picture and they didn't turn out too bad..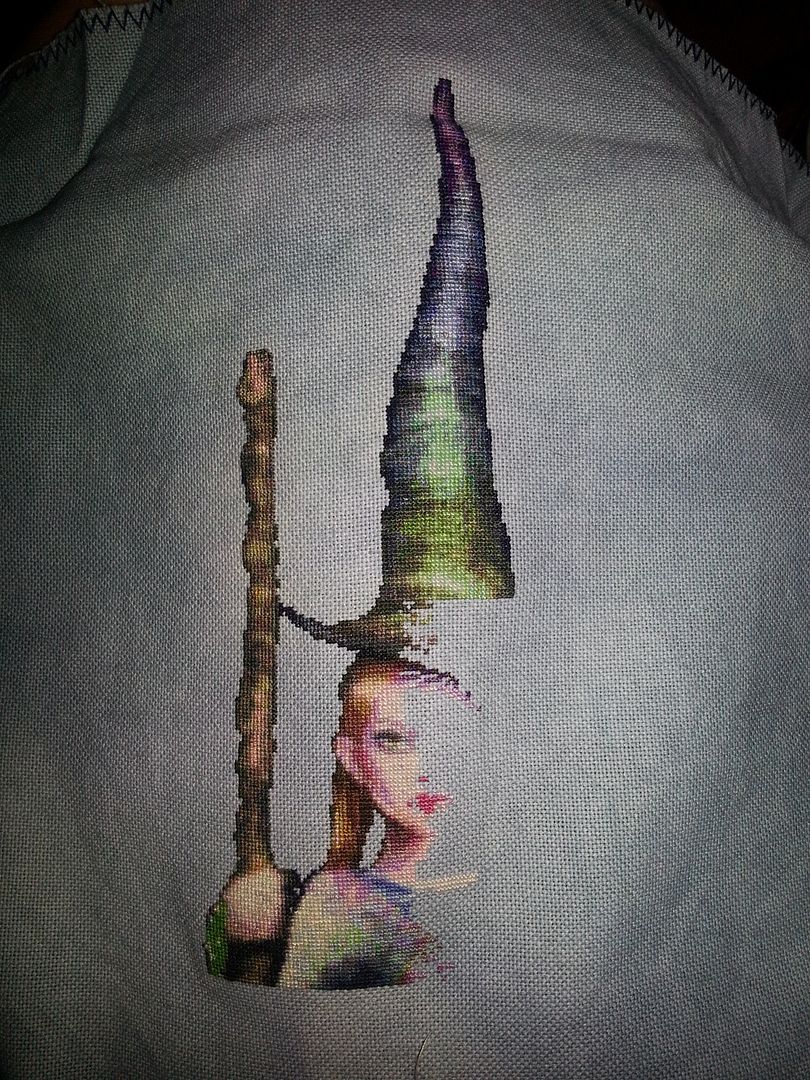 When I took this downstars to put away, I decided I was going to get fabric cut for the Heritage Sampler. Turns out my scissors were dull and at almost 1 am, I wasn't in the mood to sharpen them and go back down to cut fabric. So I marked where I needed to cut. Do you know I cut fabric 48 inches long for this?? Holy cow! My fabric was wide enough that I cut Daybreak out of the same width and it is only 42 inches long.
I've managed a little progress this weekend on The Heritage Sampler. Yesterday was kind of a lost cause since my DH wanted to go buy lumber so I can build my youngest DS a new bed.. I stuck a couple pieces for another project in there too and still managed to not spend a lot of money on lumber. Today, I've managed a little more.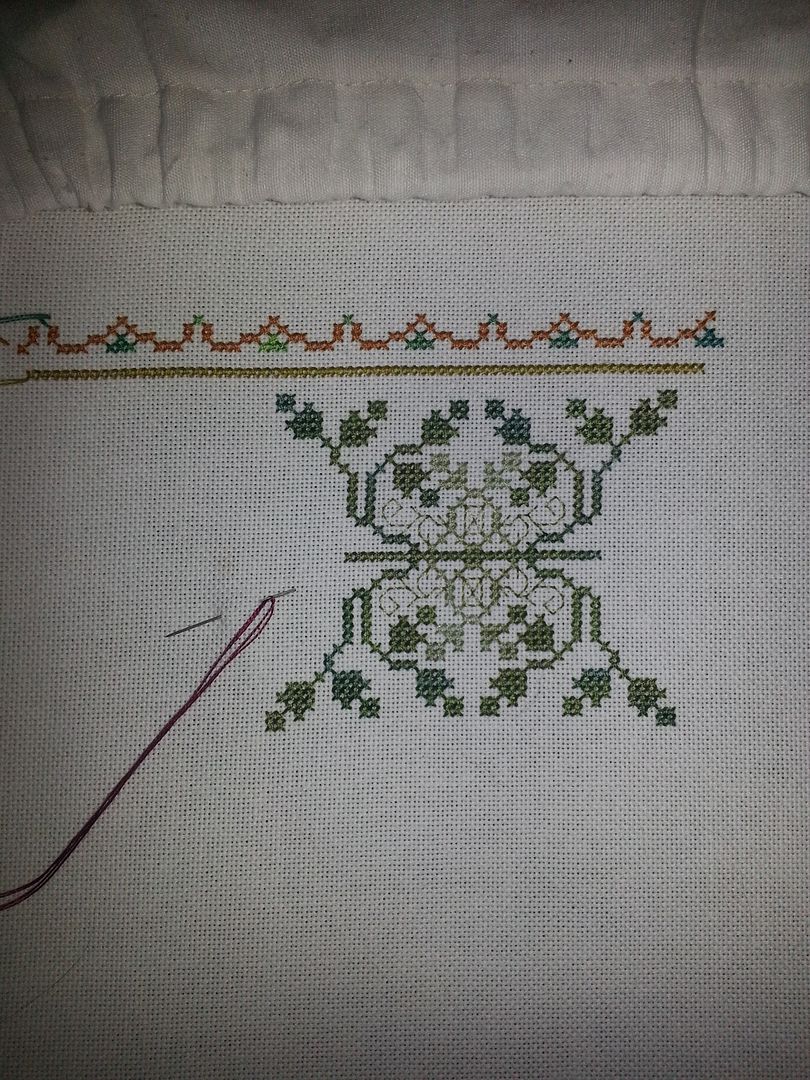 One of the colors I picked didn't play so nice here so I spent some time digging through my HDF to find one I like better. It isn't quite like the original, but I"m happy and that's what counts.