Hi all! Since I finished Summer Knotgarden, I've been stitching away on Dorothy Walpole again. Last weekend, I finished the bargello band.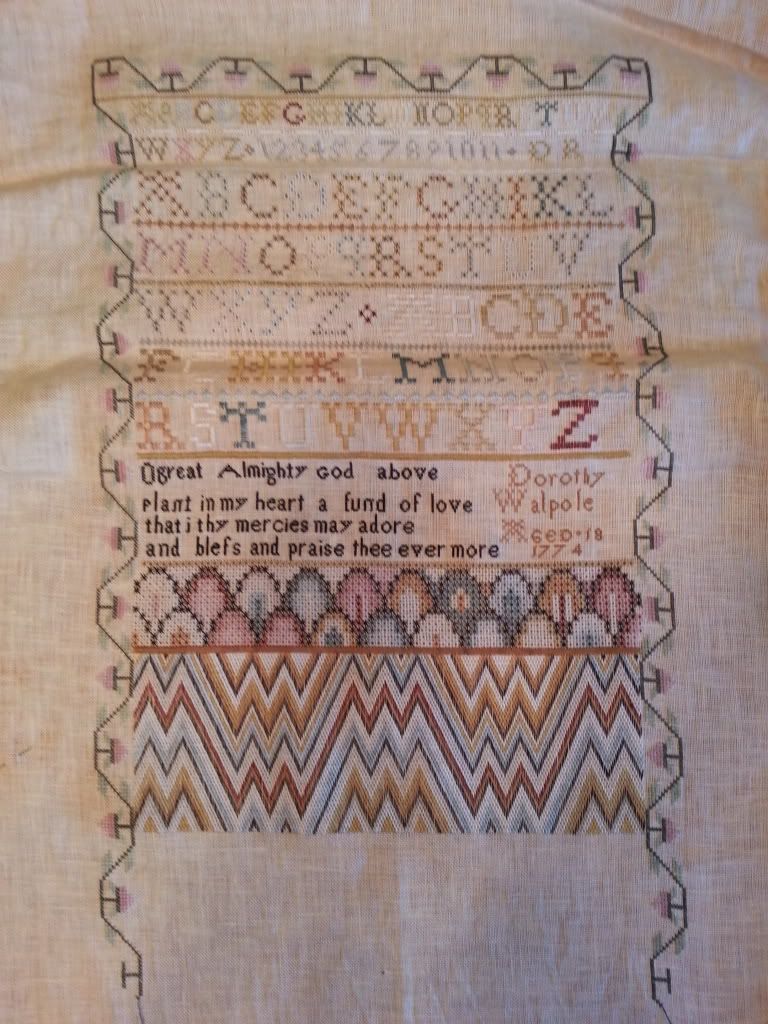 Then it's taken me a week to do the strawberry band, all the leaves in the outside border and the strawberry band and the first two flowers. Here's where I am right now.
When I moved my snaps down the last time, I found a little hole. Don't know if the fabric had it or it had help from a fur ball, but it was there. Here's before
I made my attempt to fix it and I don't think it turned out too bad.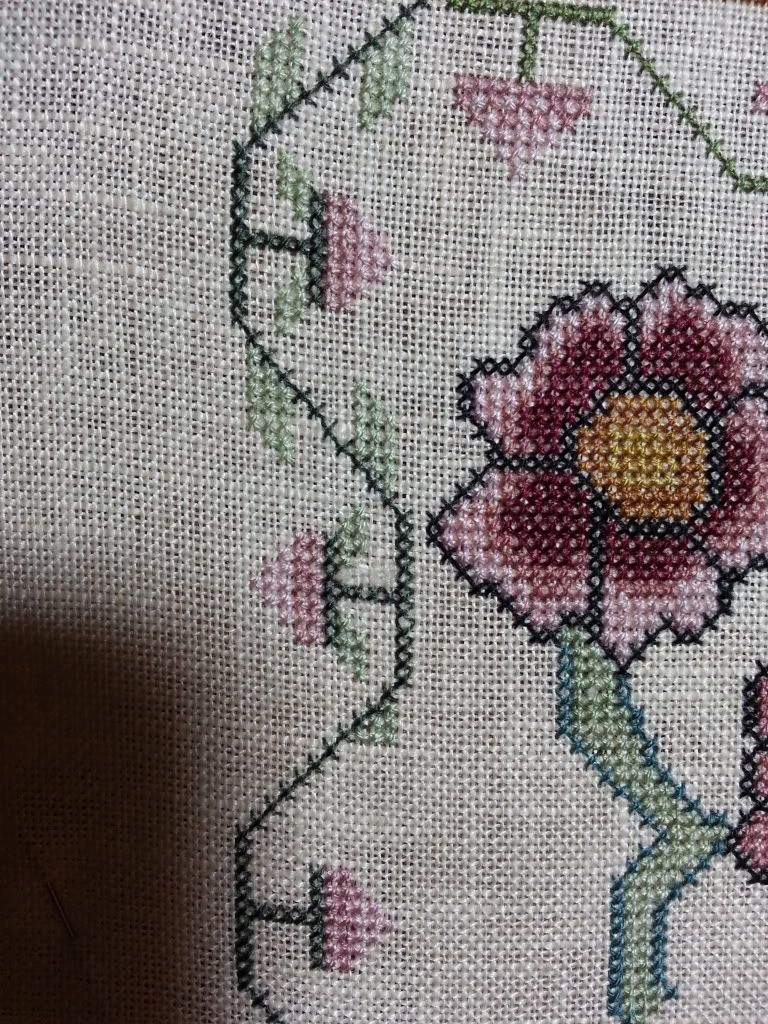 Here's a picture with a little more distance. I don't think it's too noticeable.
I'm hoping to finish this row of pages by the end of the month. I participate in a Chatelaine SAL then and am pulling Watergarden back out. Here's where it is right now.
I have a little problem though. I can't find my original chart, just my working copy and I don't have the directions. I'm assuming the backstitch here is DMC 310? Anyone have the chart and can help?
Thanks!