So, last week, this time, I had almost finished page 4 of The Loneliness of Autumn. Wednesday, I finally managed to fill in the last confetti stitch for another page finish.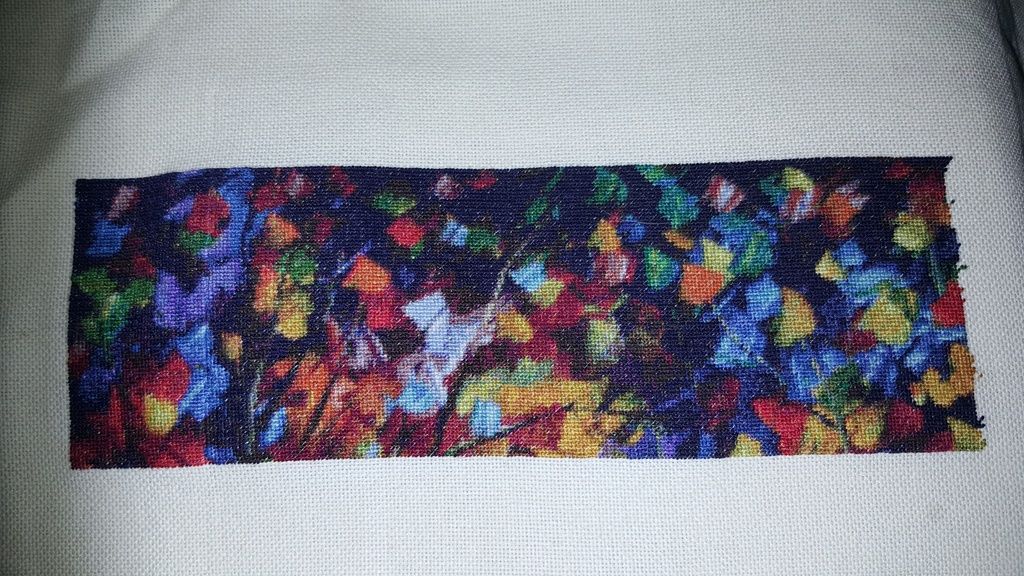 Then I pulled SS Daybreak back out and made a little progress before I got bored.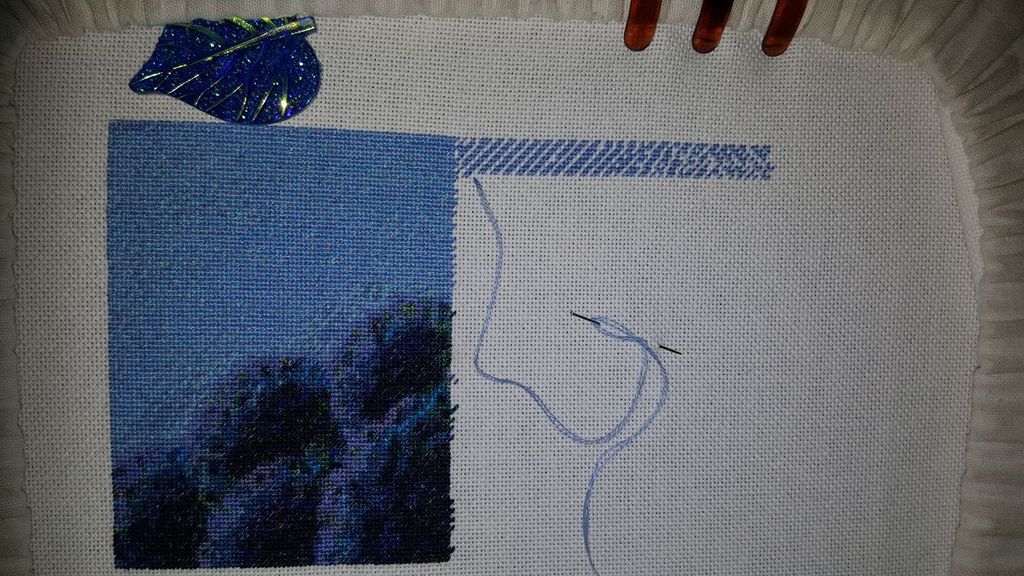 Saturday afternoon, I pulled out a chart for a new start.
I converted the called for DMC to HDF and started stitching on 32ct Belfast in PTP's Icon. I was not happy with the coverage of 1x2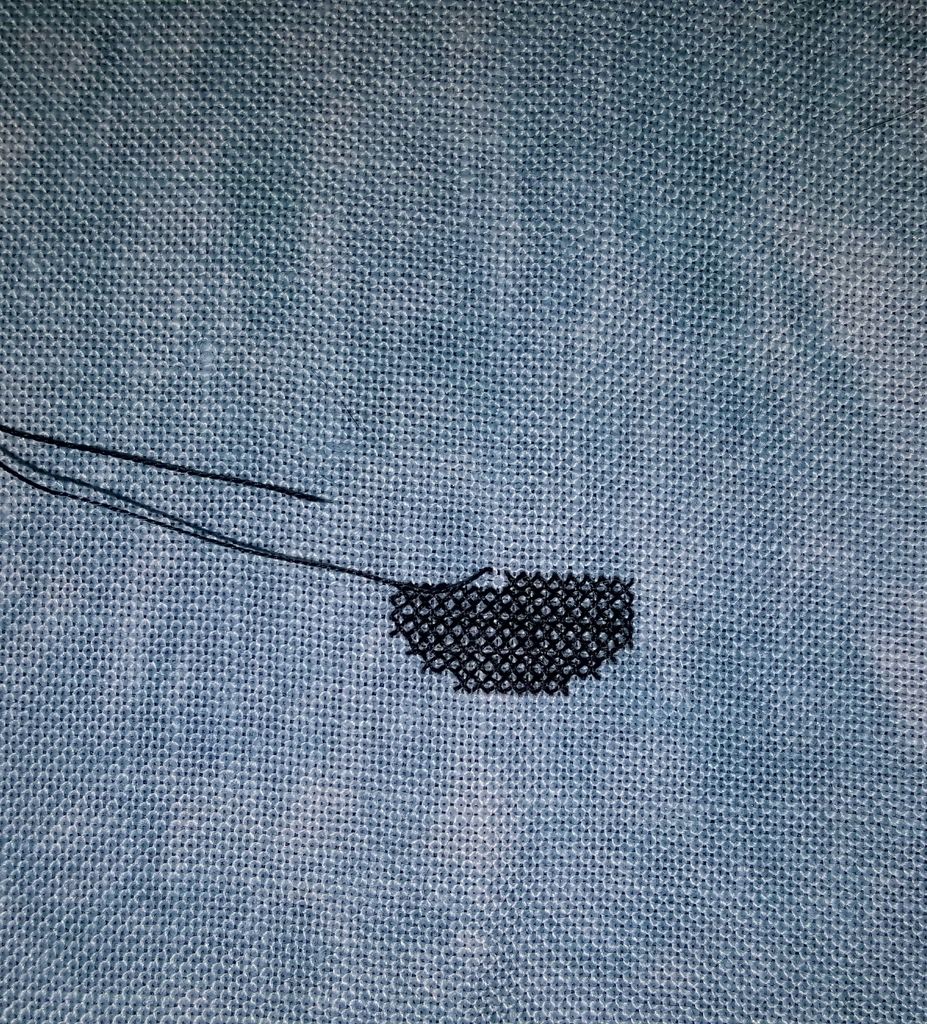 so frogged it and pulled out a piece of 40ct Kingston in PTP's Valor and made a little progress last night.
At this point, I'm concerned that the black on the cat's cheeks is blending too much with the dark grey of it's face. The nose is black too but I think that can be fixed by stitching it 2x2 instead of 1x2 so it stands out a little more.