I'm still working on Lust. And my mojo may be making a come back. Sometimes I just wish my kids weren't so busy and I could just pull out my stitching and stitch!
Her skirt stitches up fairly quickly since there are some nice big blocks. I just have to find the time when there's nothing else going on.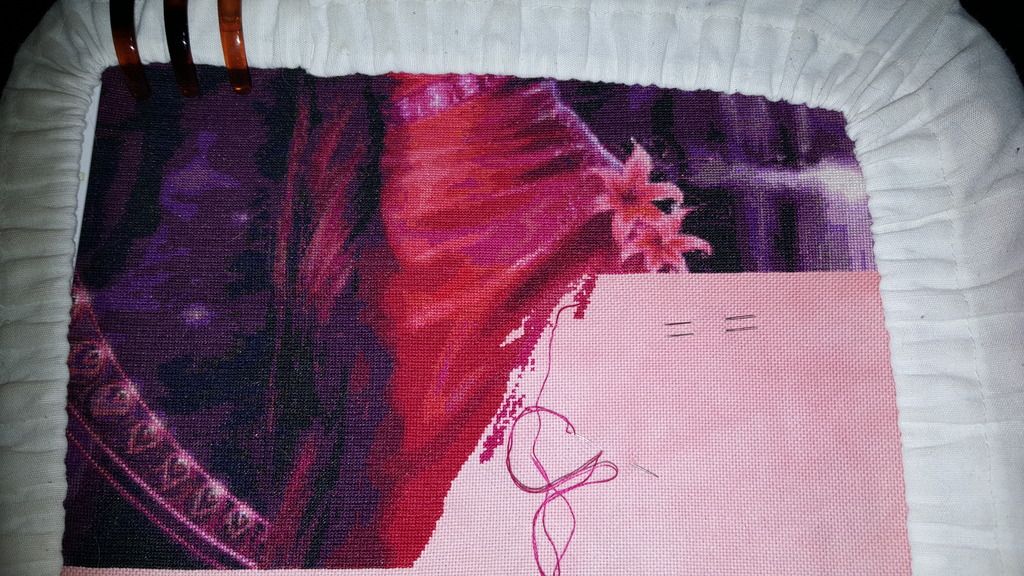 Anyway. We had a fairly busy weekend. We had a birthday which meant that DS#1 got to pick where we went to eat. My baby is getting so big! He's only 3 inches shorter than I am. For now.
We our normal weekend pick the garden which resulted in okra in the freezer and 8.5 quarts of salsa. I still need to check my tomatillos to see if I can get another batch of salsa verde out of them this year. I also have some mangos in the fridge to try some hot salsa for my husband.

Tonight is DS#1's first football game of the season. He's been practicing for several new positions this year so I'm excited to see how he does.