The Master is still out and making progress. Monday evening, I finished page 2.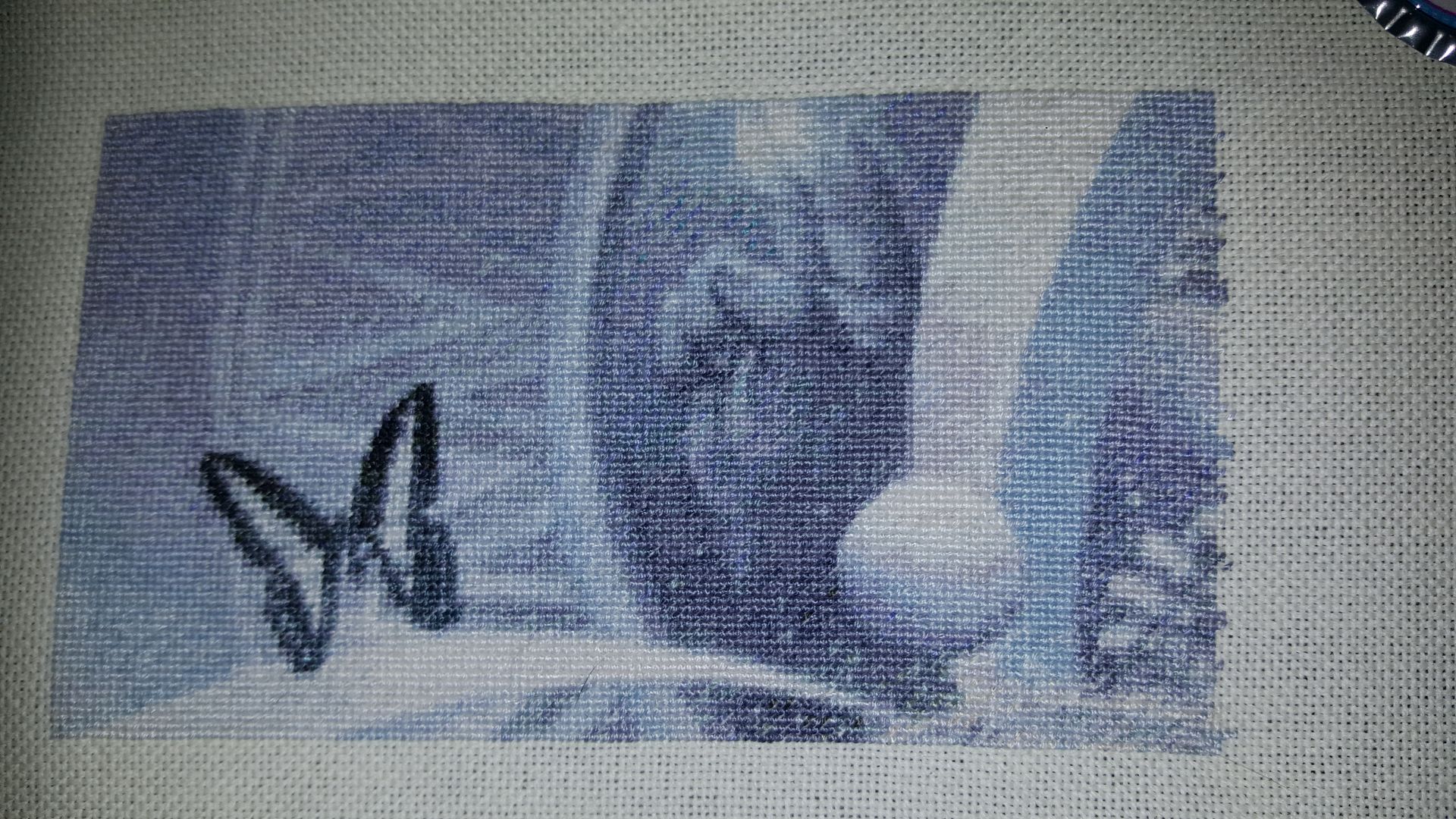 I've been doing a few hundred stitches each night and had lots of time this weekend to stitch. Last night, I left it looking like this.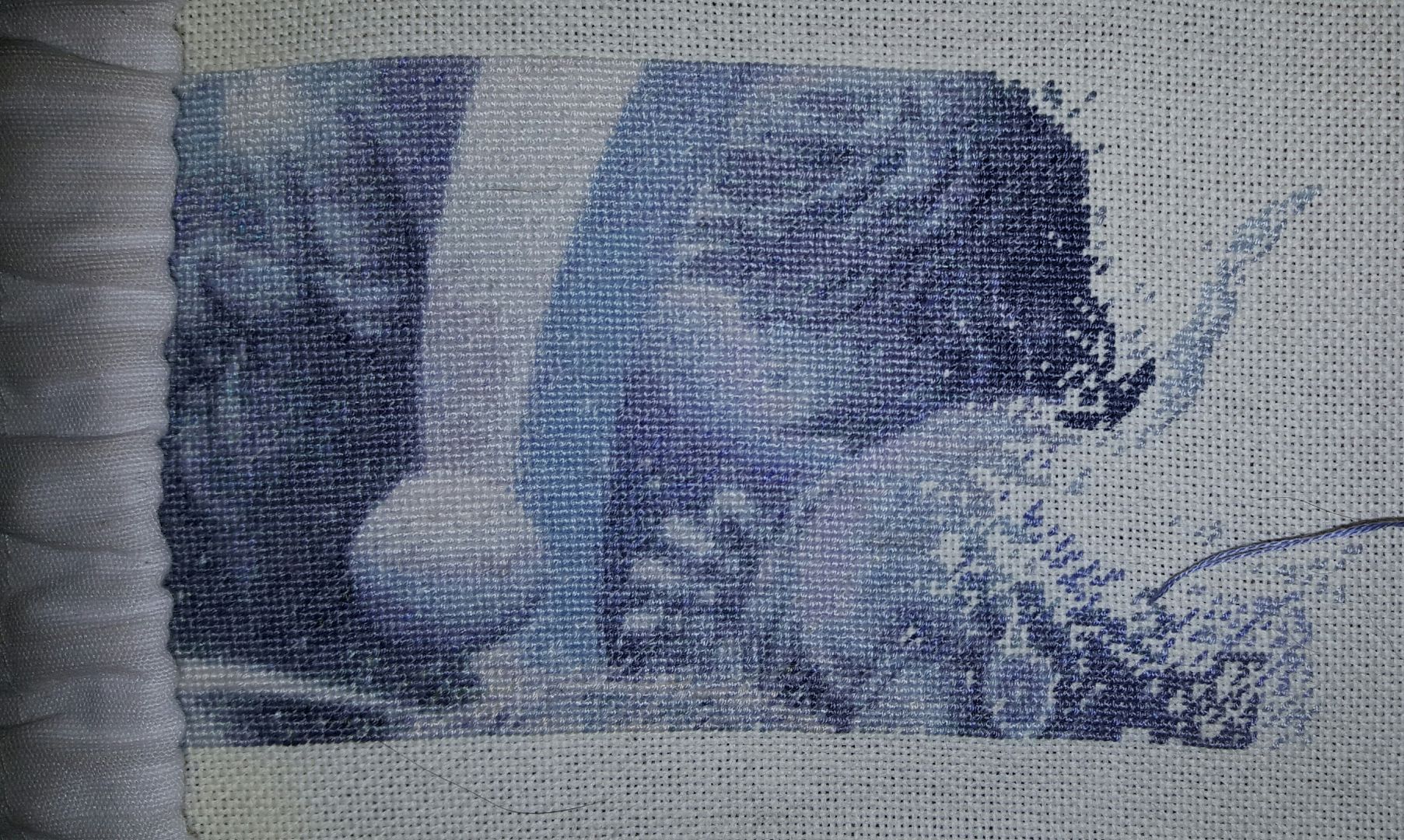 I'm going to cross my fingers and hope for a page finish this weekend so I can join the Tilton new start SAL.