Last week, after my post, I did finish another page of Coat of Arms. Here's page 6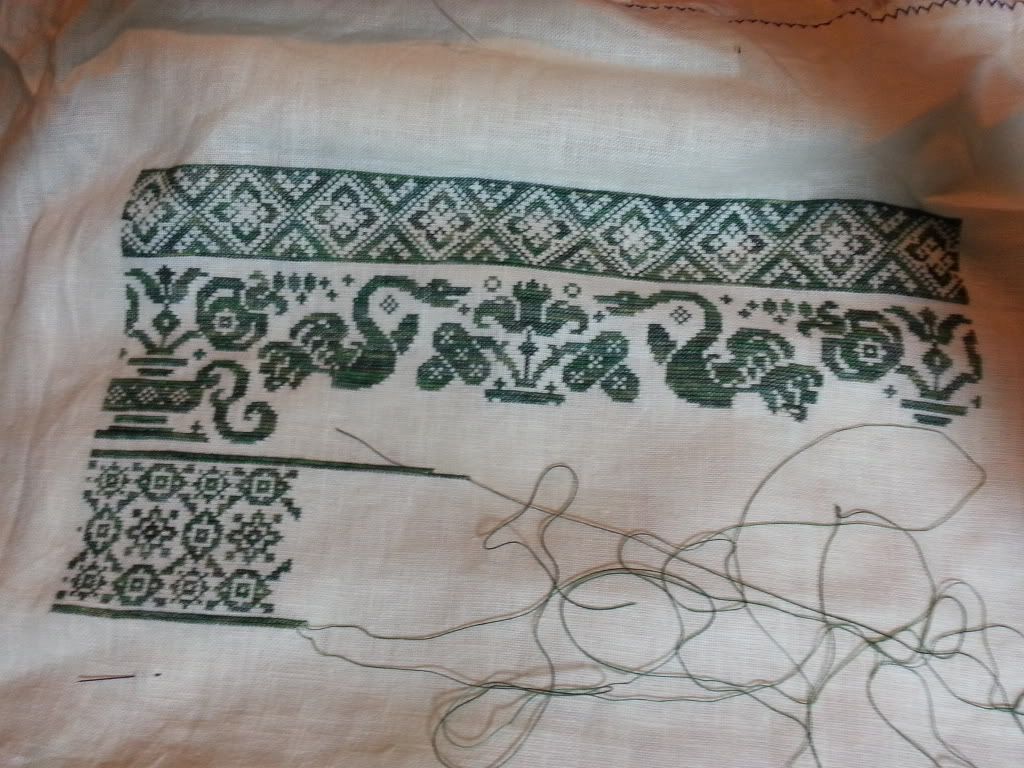 Then, I thought about continuing on with page 7 but someone was whispering to me. Yesterday, I finally got through the big green and gold flower that had held me up last time I had her out. Don't know what it was about that flower, but the leaves and flowers since then have been much easier. Here's where Dorothy is right now and I'm hoping to get the next big flower in this row done today and move down a bit more and make sure my border matches.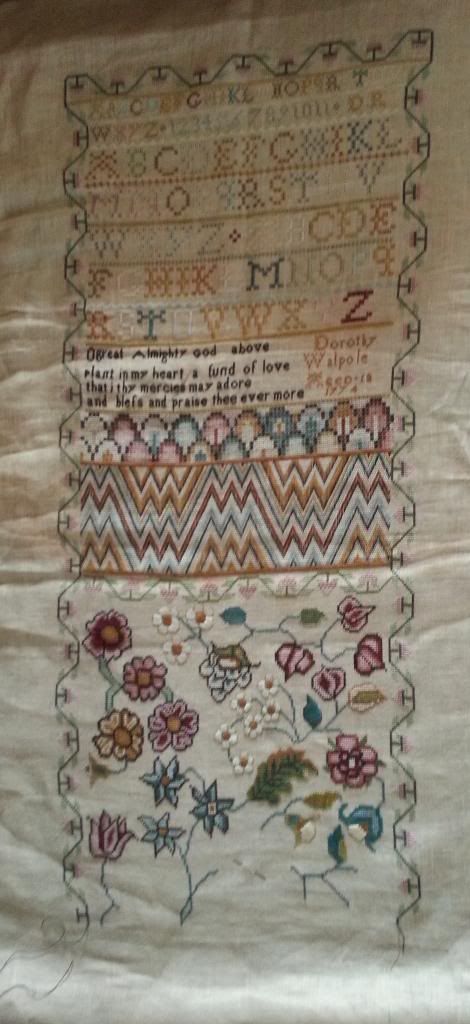 I'll let you know how that goes.