Since this weekend was three days for Memorial Day, I was hoping I would get more accomplished. Sadly, it was a great deal like other weekends.
I did finally finish page 2 of Warrior Alice by Eclectic Bloke Designs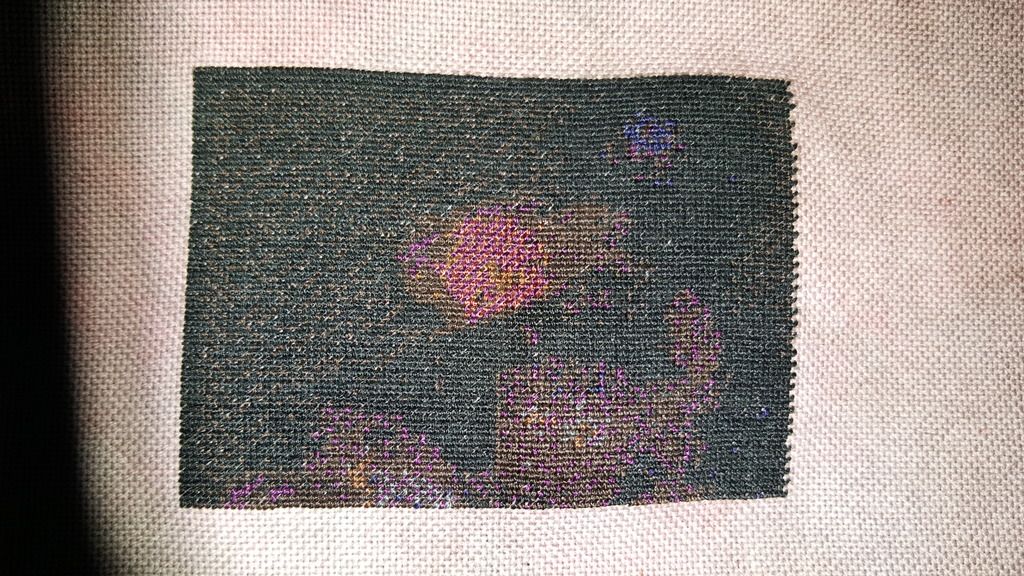 And Lust is back out on one set of q-snaps and made a little progress.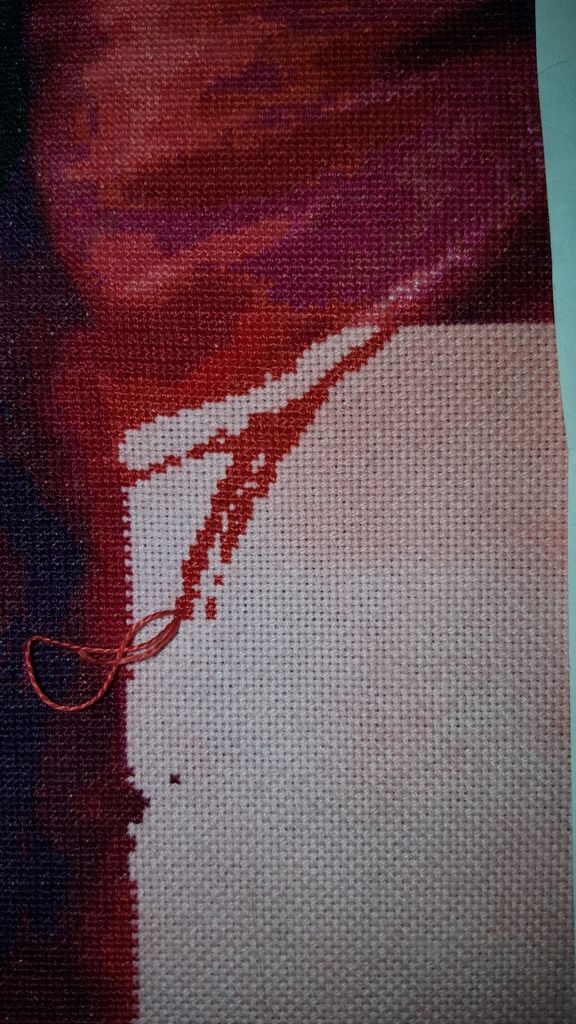 But since Monday was Memorial Day, I thought a patriotic chart was in order. This is Star Spangled Banner by Northern Expressions Needlework
(chart can be found here)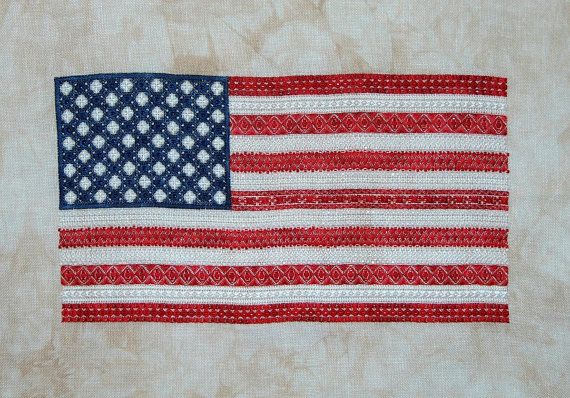 I did a stash dive late last week and found this piece of fabric from
Mo's Sale
. I'ts a blue and grey mottled 28 ct Monaco. Floss is Rubbed Red, Ex. White Chocolate and Zaffre Cobalt from Hand-Dyed Fibers, now out of business.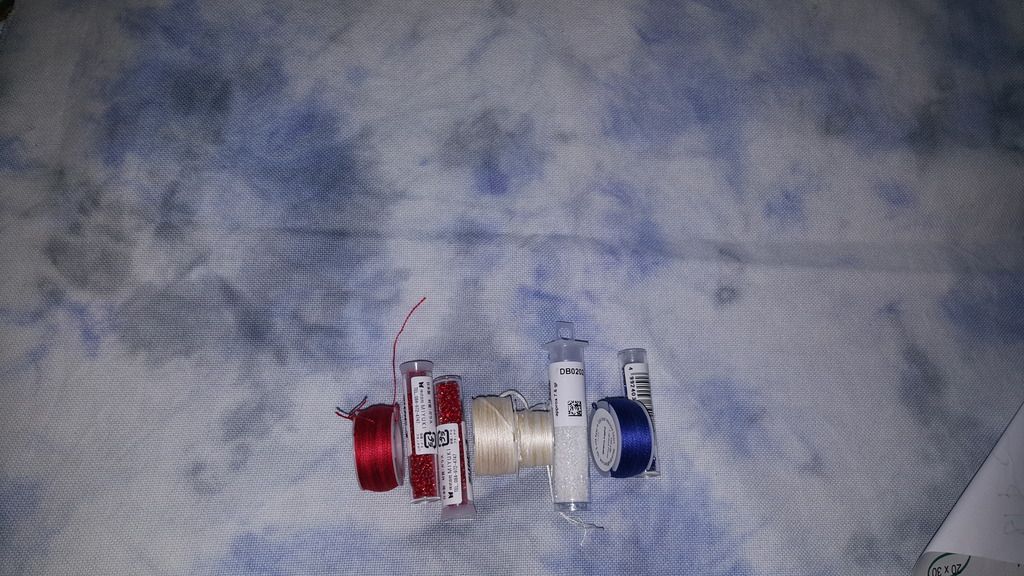 I discovered once I started stitching that I didn't like the coverage of the 28 ct. So I went back to my stash and found a piece of 40 ct Cauldron from Picture This Plus. I liked the coverage, the floss toss still works for me and the bead fit into the jessica stitch on the right side of my test stitching.
This is as far as I got last night, but I did start!