About 1am today, I finished the final mystery from Sticklounge. Unless something drastic happens, the group will close at the end of June. I've had a lot of fun stitching what was offered over the last three years. Just to reminisce, I think I'll pull some pictures back up.
and finally there is the last mystery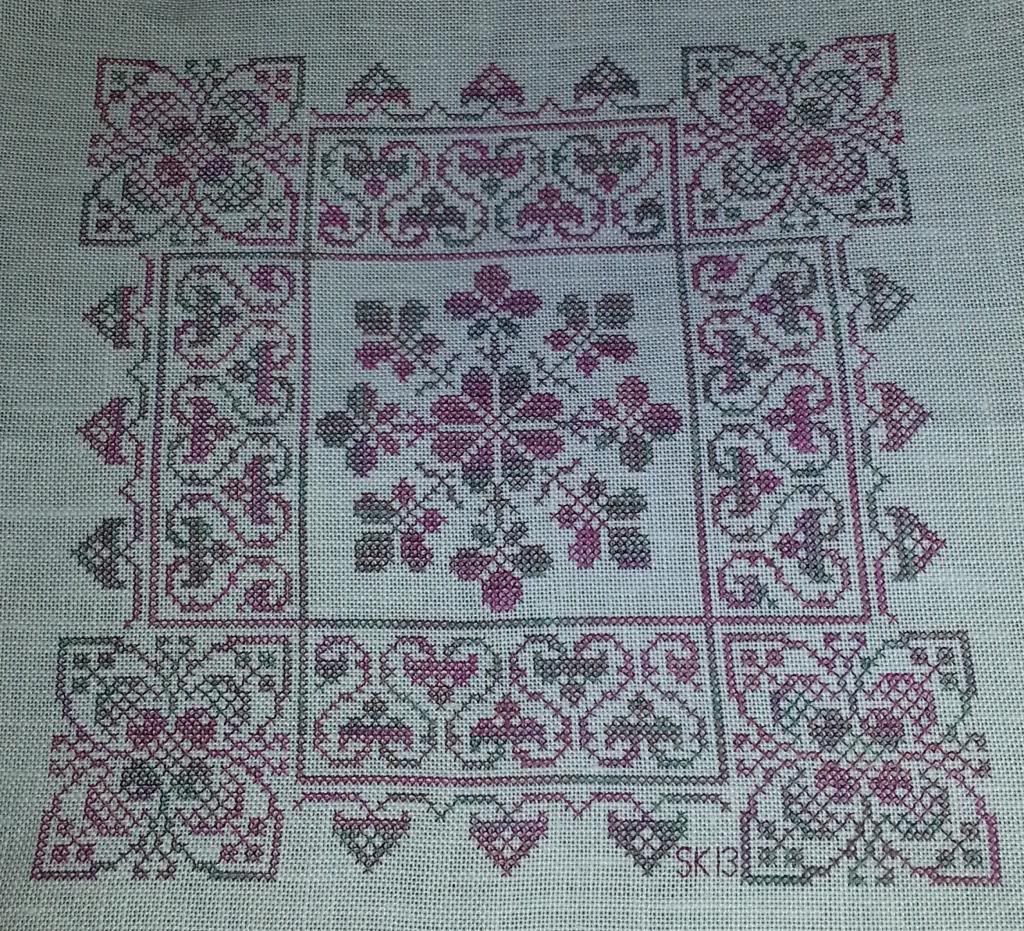 Now, Dorothy is back on the q-snaps so I'm going to go pour a hot cup of coffee and work on the bargello band for a bit.