Thank you for all the lovely comments and welcome to my new followers!
The Master has remained out and is making some pretty good progress.
10/26/15
10/27/15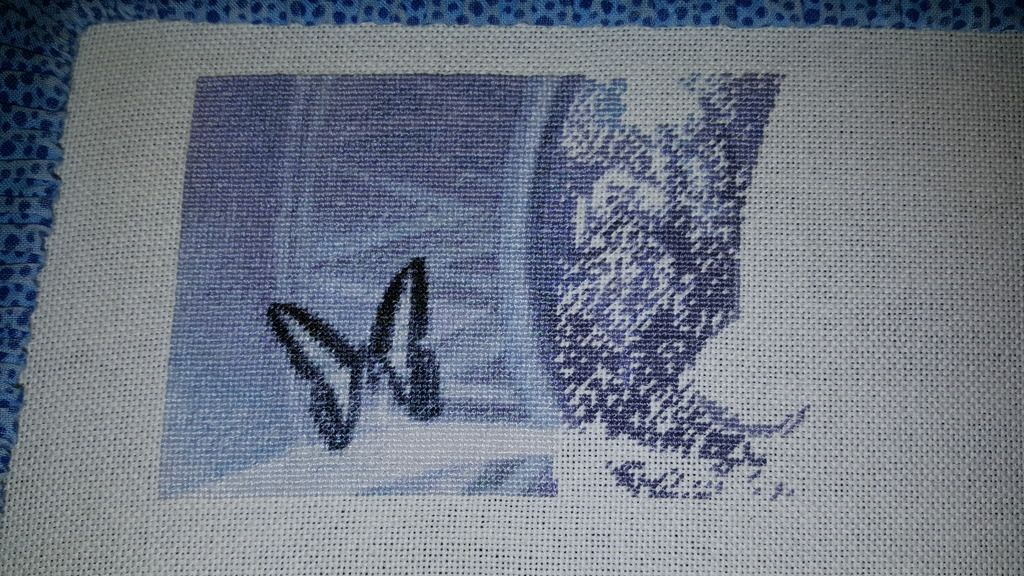 10/28/15
10/29/15
Loara Standish has come upstairs. Band 2 is my last goal this year. I took her off the scroll bars she's been on and am trying my q-snaps instead. If I can keep my cats from walking across her or laying on top of her we'll be good.
It took me a good hour last night to figure out if the bronze vertical stitches were right and to figure out how to do the blue. Once I got started, the blue wasn't too bad but the little bit I managed last night still took a good 20 minutes.
1/1/14
10/29/15