We had a quiet weekend. Cold rain Saturday definitely helped with that. So, in between loads of laundry Saturday, I stitched and finished page 19 of Coat of Arms.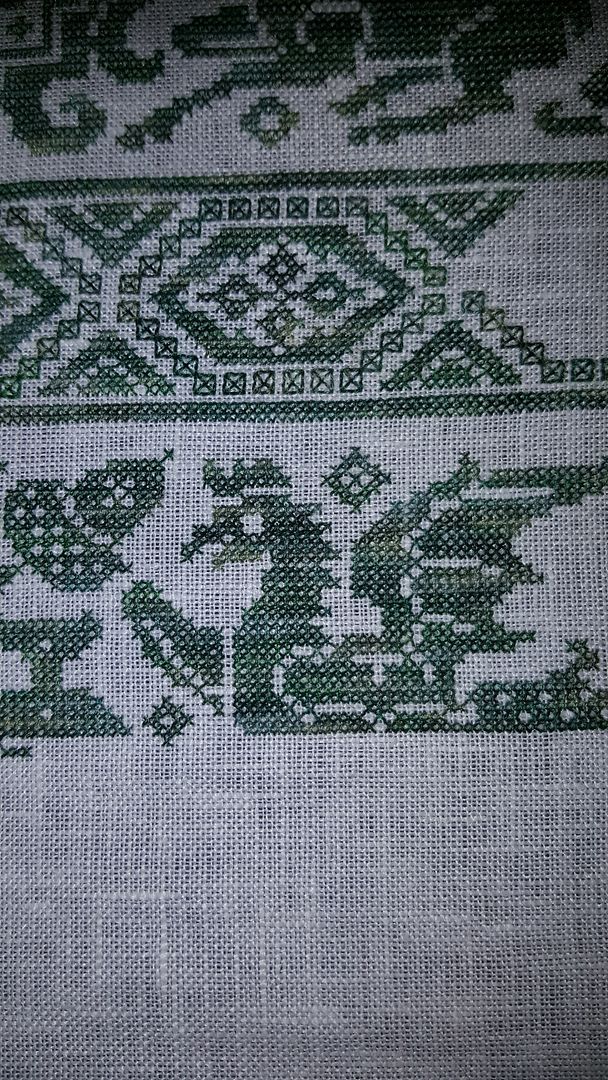 Sunday, there wasn't as much laundry, but I did finish page 20.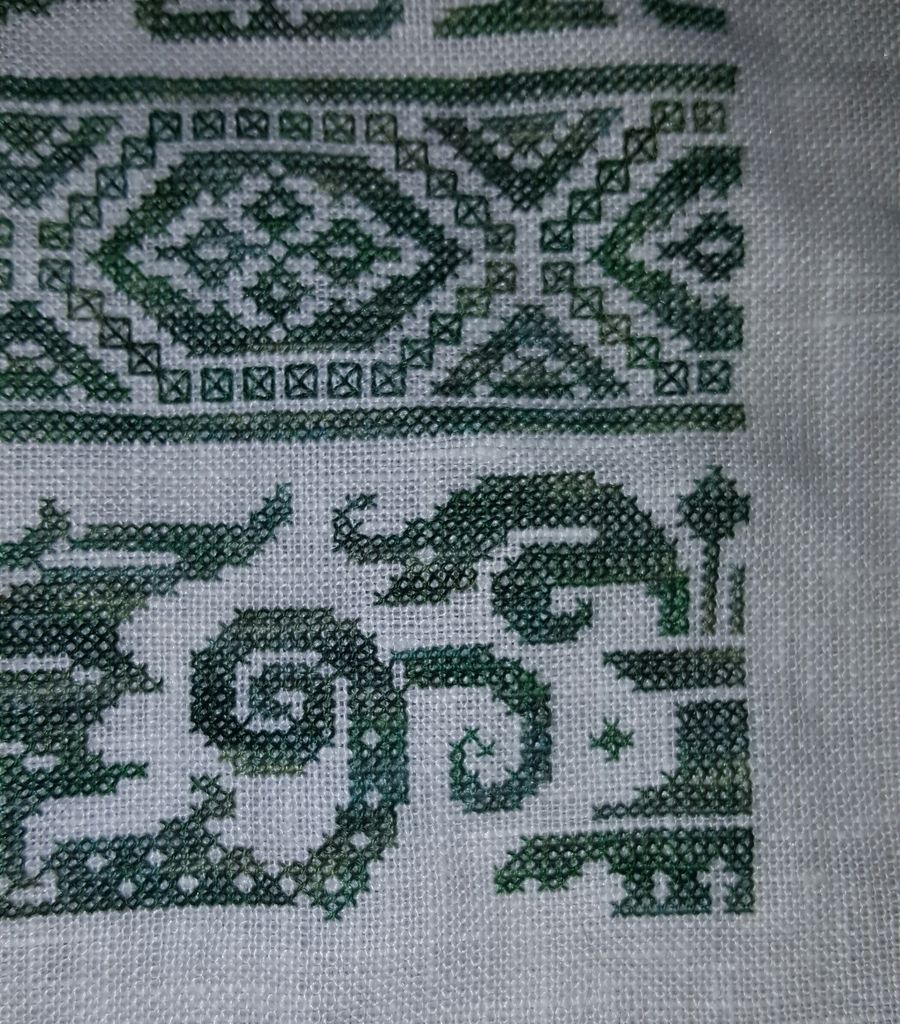 and that finished the row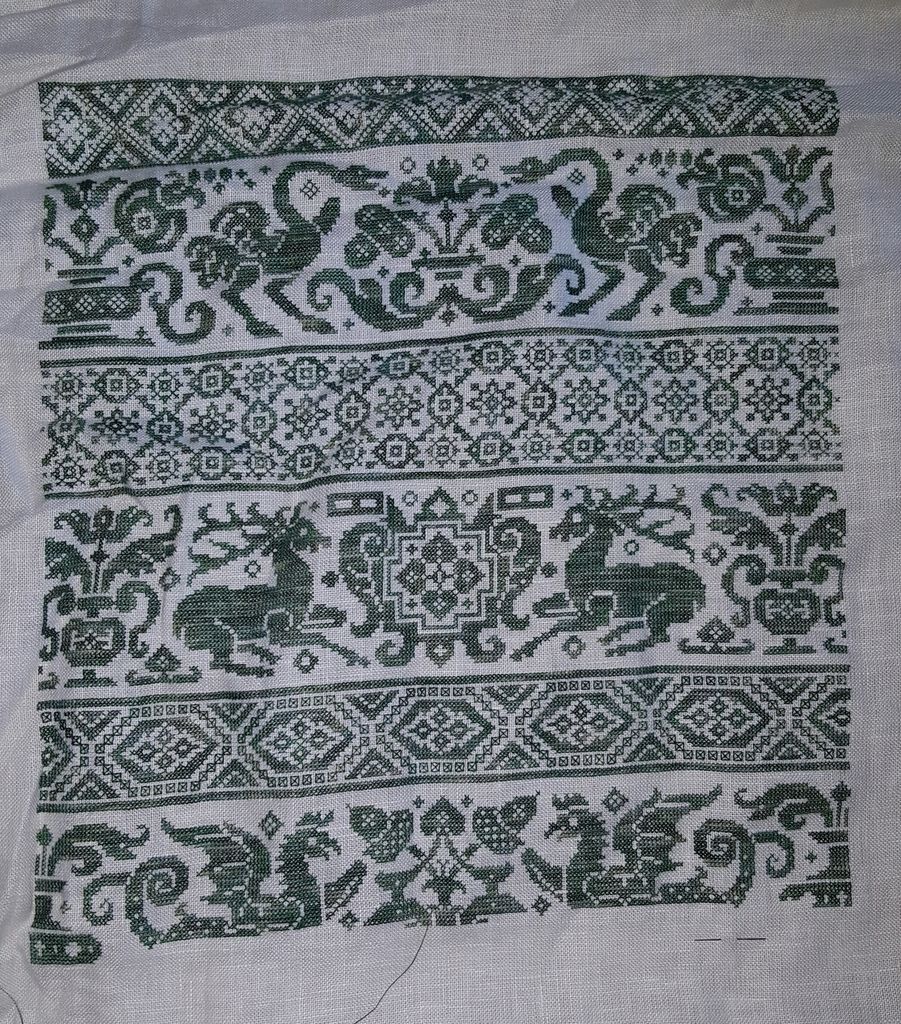 When I took this off the q-snaps, I decided, for whatever reason to make sure my original measurements were correct. And, my fabric turns out to be short. I'm probably just going to drop the last band which should leave enough room, but I'm debating rearranging bands a little. So Coat of Arms got put away for the time being and will hopefully come out again when I make a decision. When I was looking through my WIPs, I decided to pull out Medieval Octagon again. Baseball practice has started again so I should have lots of time to stitch at the ball field as long as my son doesn't try to catch any more balls with his mouth and knock more baby teeth out. He wasn't impressed with the teasing. lol!