Baseball started a couple of weeks ago and holy cow does it suck up time between games and practices. When we have games, DS#2 plays at 6 but has to be there at 5:45 to warm up and DS#1 plays at 8:30 and doesn't get done until 9:30. We don't get home until after 10!! Thankfully, school got out last week so at least they don't have to pretend to be learning anything the day after those late games.
I hope everyone is going to have a great Memorial Day weekend! I realize that not everyone who reads my little blog is an American but I hope you all have a great weekend! I'm taking the boys to my mom's tomorrow. They're going to stay with her all week since school is out but camp hasn't started yet. We get the added bonus of picking out our new puppy tomorrow afternoon. Yay!
Last time I posted, I was working on FOF 79. I made some really nice progress while she was out.
Then, I was naughty and pulled out my kit for a new start. It took me all Saturday evening to get my fabric cut and put a basic grid in so I could figure out where the corner was to start. But by Sunday, I'd made some pretty nice progress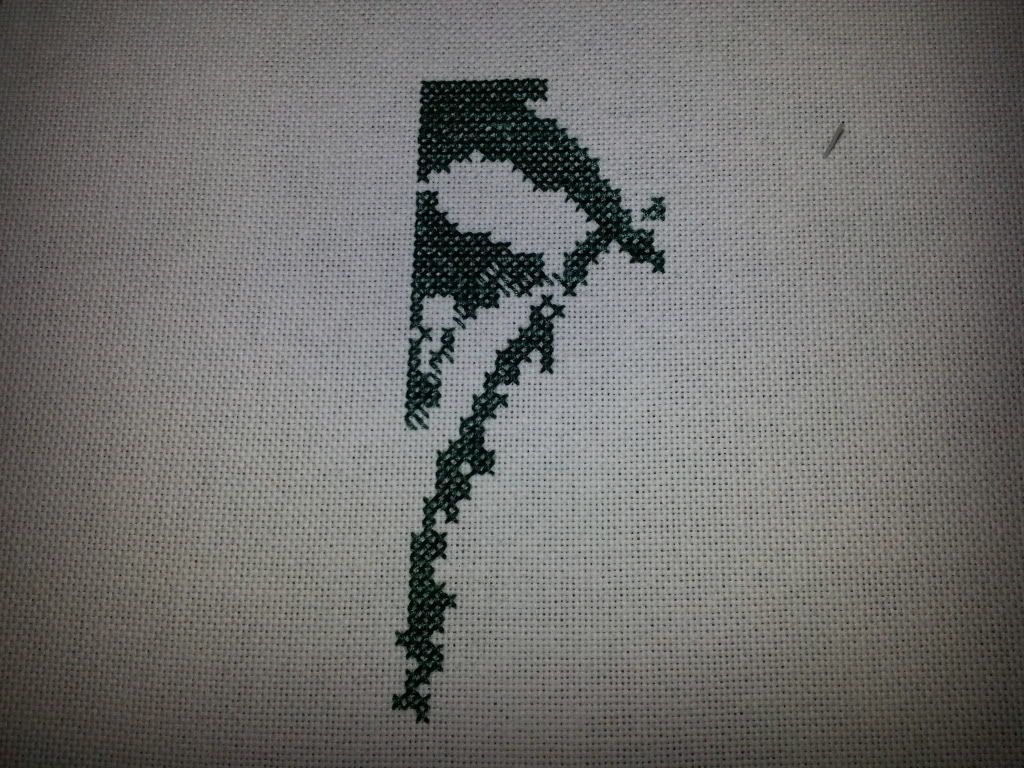 Yesterday, I had added some bling and there are a lot of beads in this one.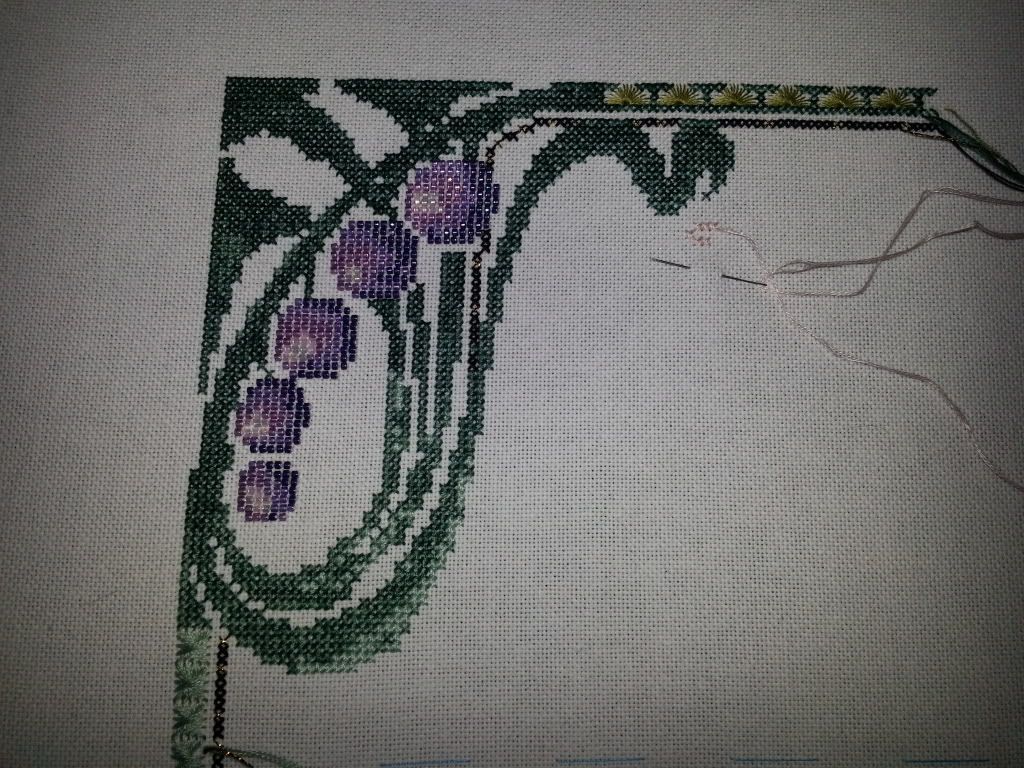 The little bit of pink you see in this picture is the first flower. I'm almost done with those pink flowers and hope to get the rest of it stitched tonight which means I need to get off this infernal computer!!
Later!