Actually, their much smaller cousins, the dragonfly.
I've really been enjoying this one. I don't know if it's because it's a new start, a Chatelaine, beads or a combination of all three.
Friday night, I finished the first rose bud. There are eighteen colors, including the backstitch color, in that baby. But the result is beautiful!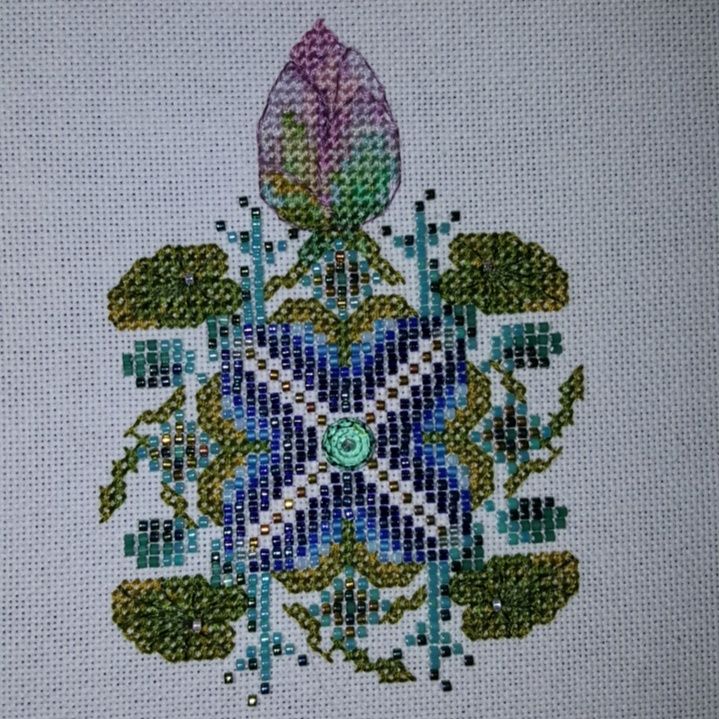 Saturday, I finished another couple rose buds and added the backstitching on the first two dragonflies.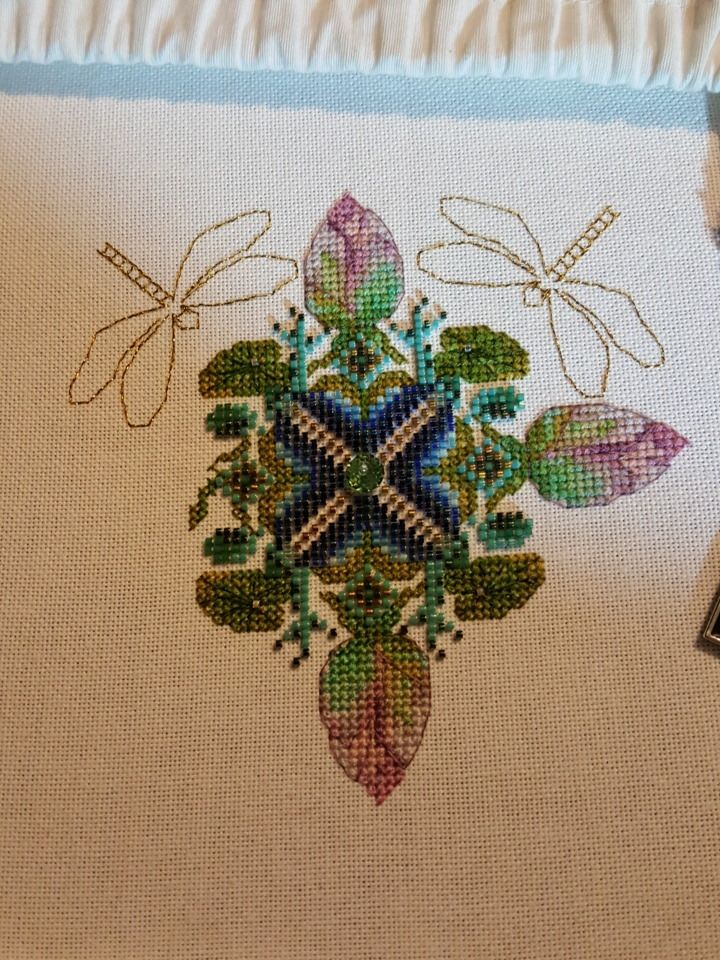 And last night, I finished the last rose, added the remaining dragonflies and started adding beads to them. There is a definite PITA factor to beading this way, but I love the little blingy dudes!