For some reason, my camera is not being very cooperative and is making my pictures look a little odd. Anyway, I just finished page 16 of Lust. She's now abou 45% complete.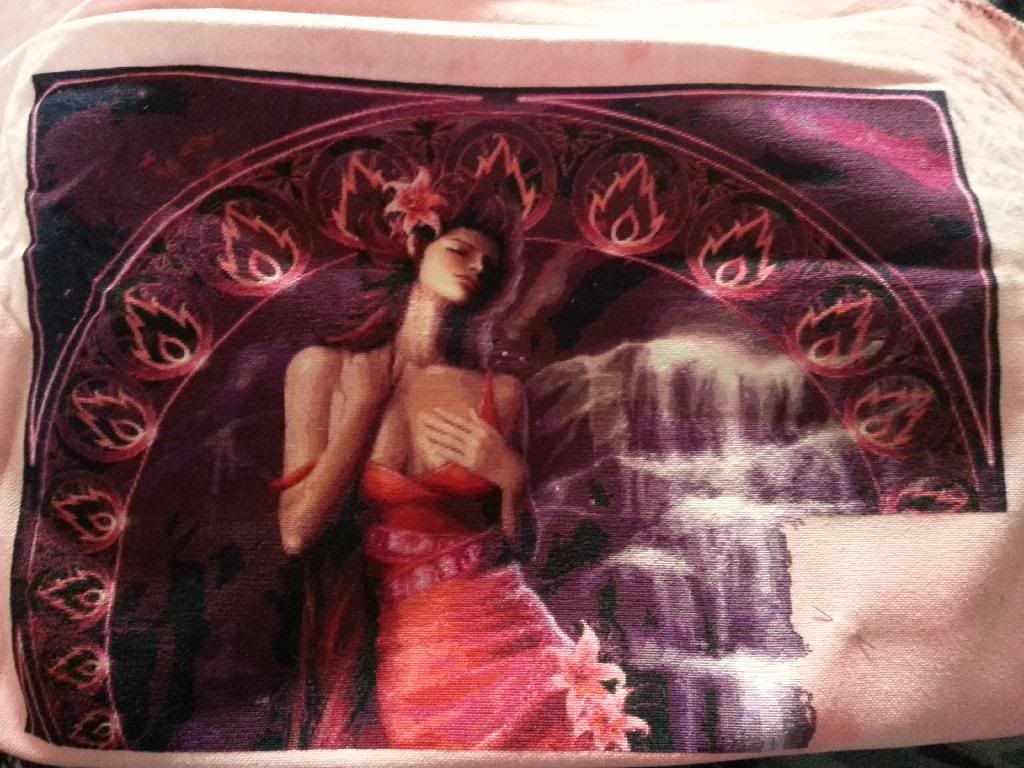 Instead of starting the next page, I decided to pull out a Christmas tree skirt that I started in 2007 and push it along a little further. It's a kit from Dimensions called Here Comes Santa. I think it needs some love before my kids are too old to enjoy it.
Here's where it is right now.
It's stitched on 11ct Aida with three strands in many places which are a couple of the reasons it hasn't seen the light of day for a while.