This weekend I took the boys to see Mom. She managed to put us to work fairly quickly. I guess by us, I should be a little more clear. I helped her yesterday while the boys played with some neighbor boys. Today they got to help too.
Last fall, Mom and Dad had dumped all this rock in piles around this bed. They didn't get it put in before winter though. Since Dad died, it would have taken mom a lot longer than one weekend to do. I've been trying to get out to see her at least once a month so we can work on all these little projects. Especially since it sounds like she wants to sell the house and move either back to town, or closer to it.
Anyway, here is the result of this weekend.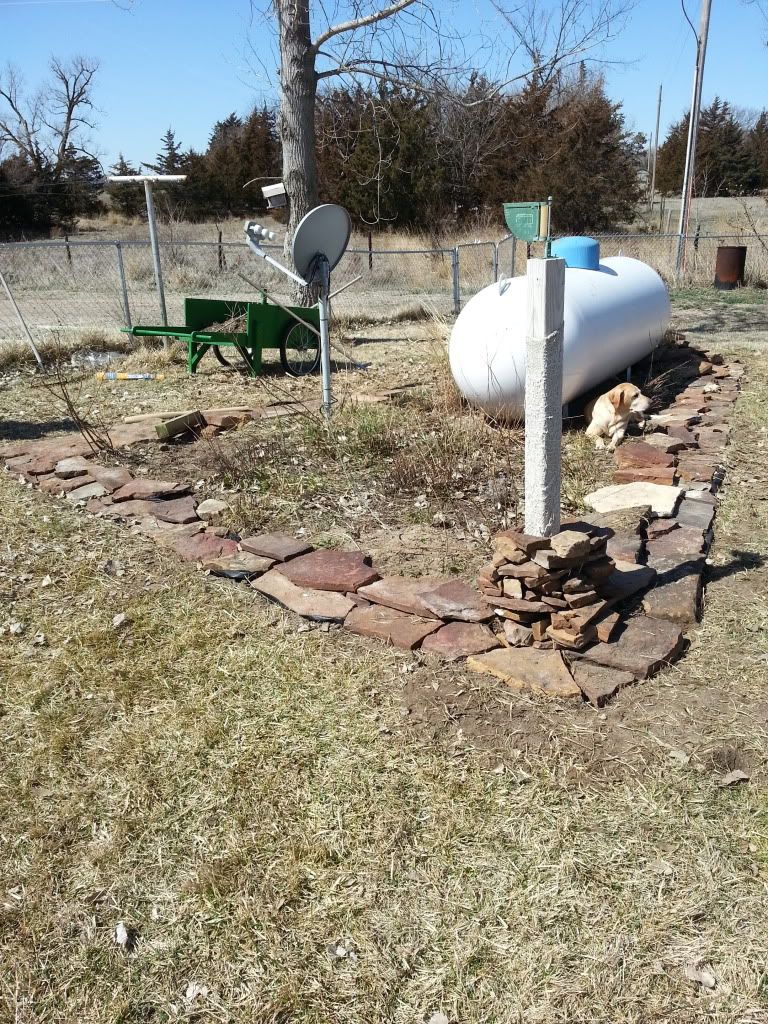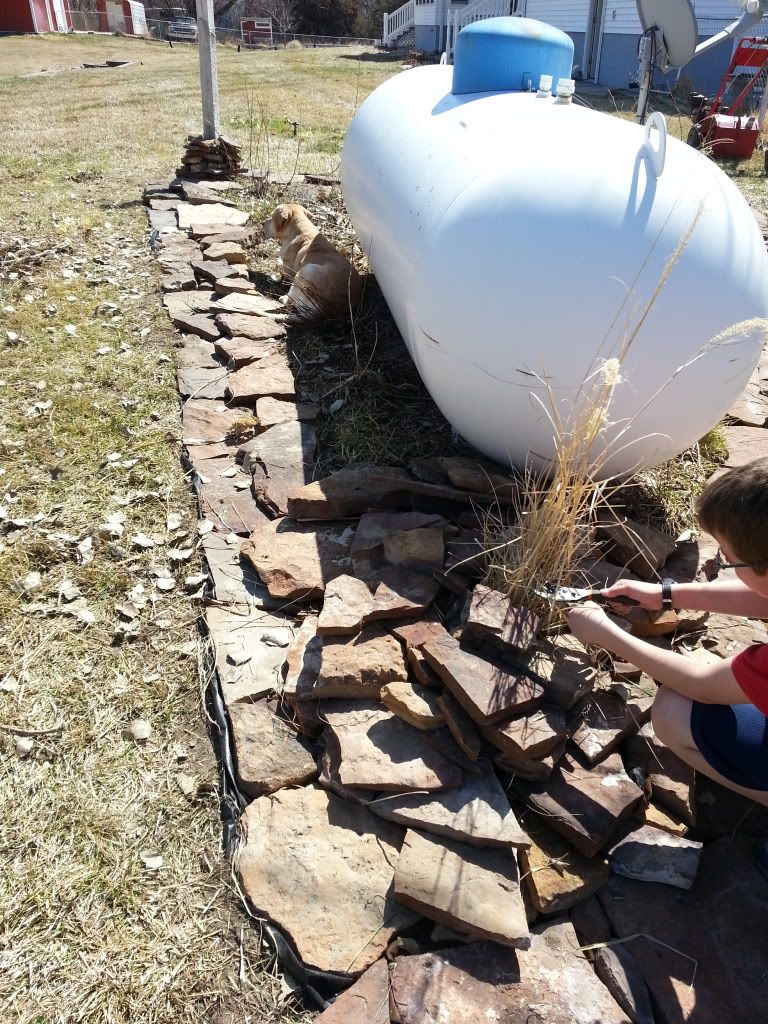 When I got home and checked the dog's water, I saw flowers!! Must mean it's spring hmmm?
This weekend wasn't all manual labor! I have gotten stitchy time since I finished part 10 of Deep Blue Sea. Here's where part 11 is right now.