Over the last week, I've continued to make progress on Garden Verses. Here's a picture from Saturday when I moved my qsnaps.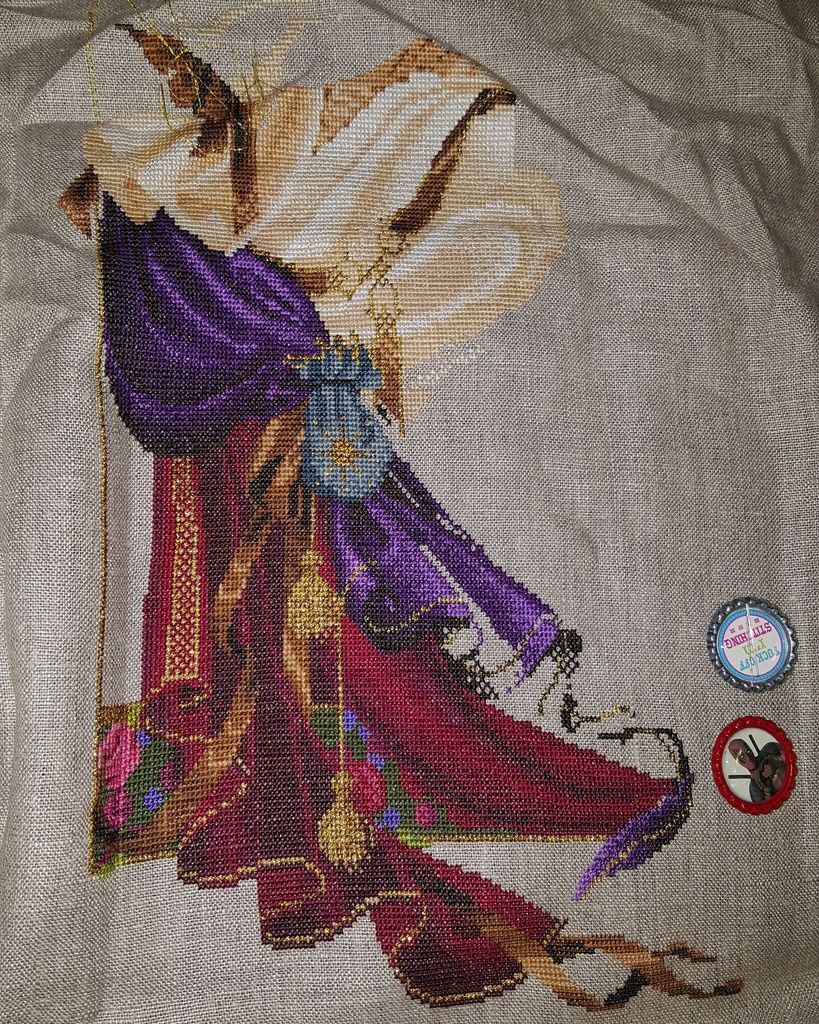 I've since almost finished the purple, but I don't have another picture.
I also decided to frame a couple of pieces. I started out with four but didn't like the frames for two of them once I brought them upstairs. But two is better than what I had.
So, here is FFO #1
A Stitcher's Heart from Sekas & Co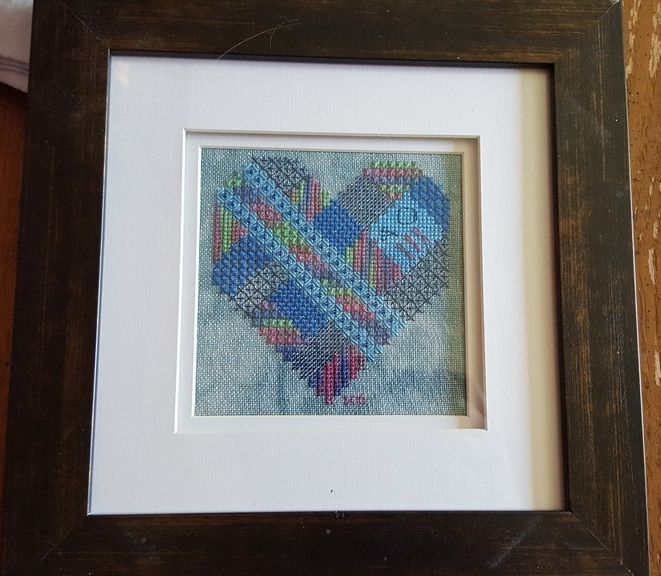 and FFO #2
FoF 79. Artwork by Jasmine Becket-Griffith, charted by HAED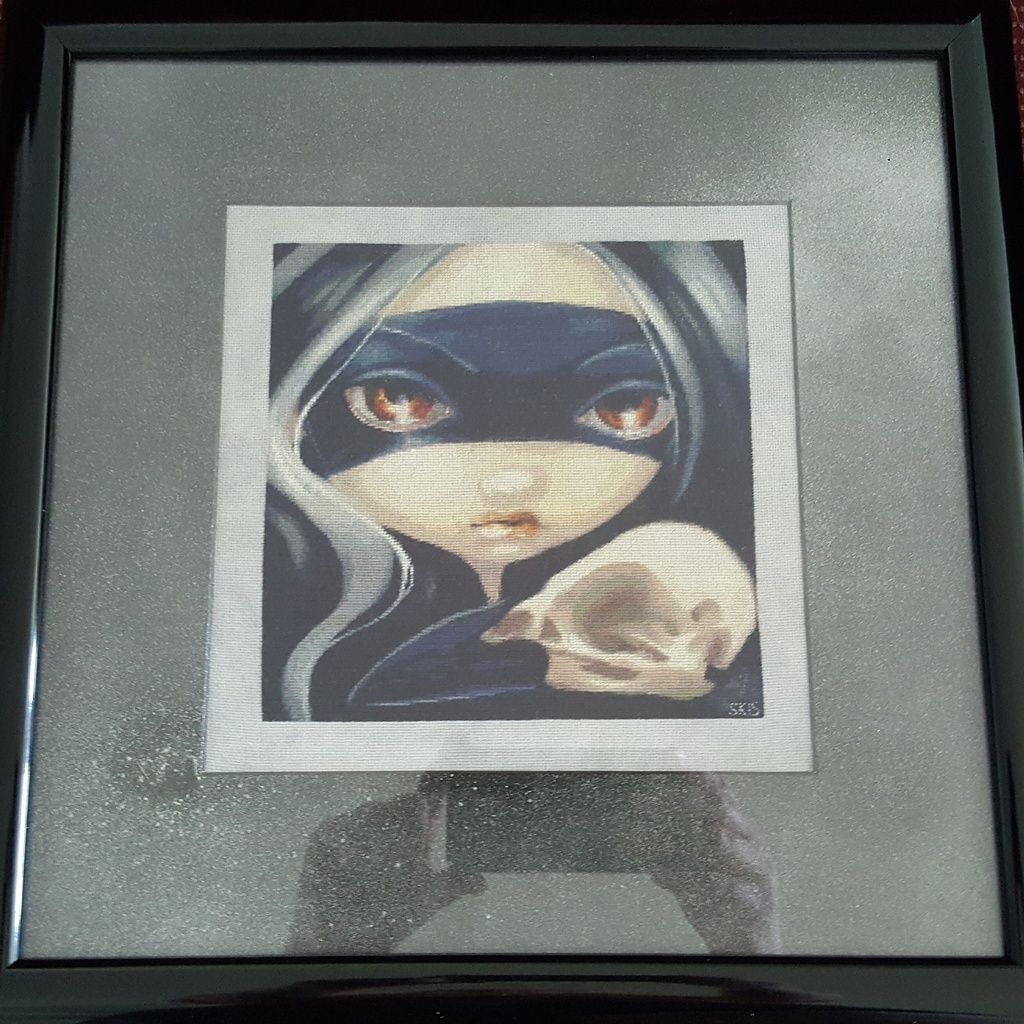 Both were frames purchased from Michaels, probably during a sale. I tend to pick up square frames even if I don't know what I"m going to use them for. The mat for FoF 79 started out white but I didn't like it with the stitching and the frame so I painted it black and speckled it with some silver. I think it turned out pretty nice.