Tuesday, June 24, 2014
Posted by

Sarah
at 10:51 PM
2 comments:
Links to this post

Sunday, June 15, 2014
Last week I didn't pick up a needle. Not once.
I finished a couple of books though. I have one more that I pre-ordered that is still waiting in the car for me. I'll crack it open during lunch tomorrow.
Last weekend, I wanted to finish the bottom left corner of Art Nouveau Sampler. This is as far as I got.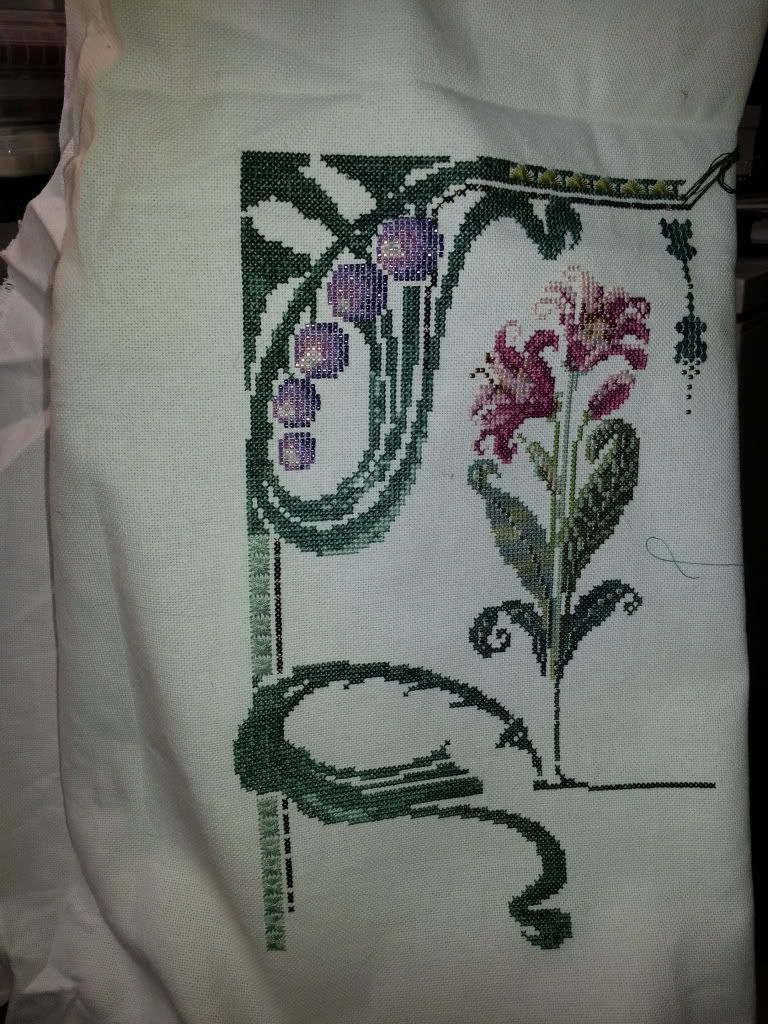 Then the books.
Yesterday, I pulled Art Nouveau off my q-snaps and put HAED's Nightshade on. That lasted over night.
Before: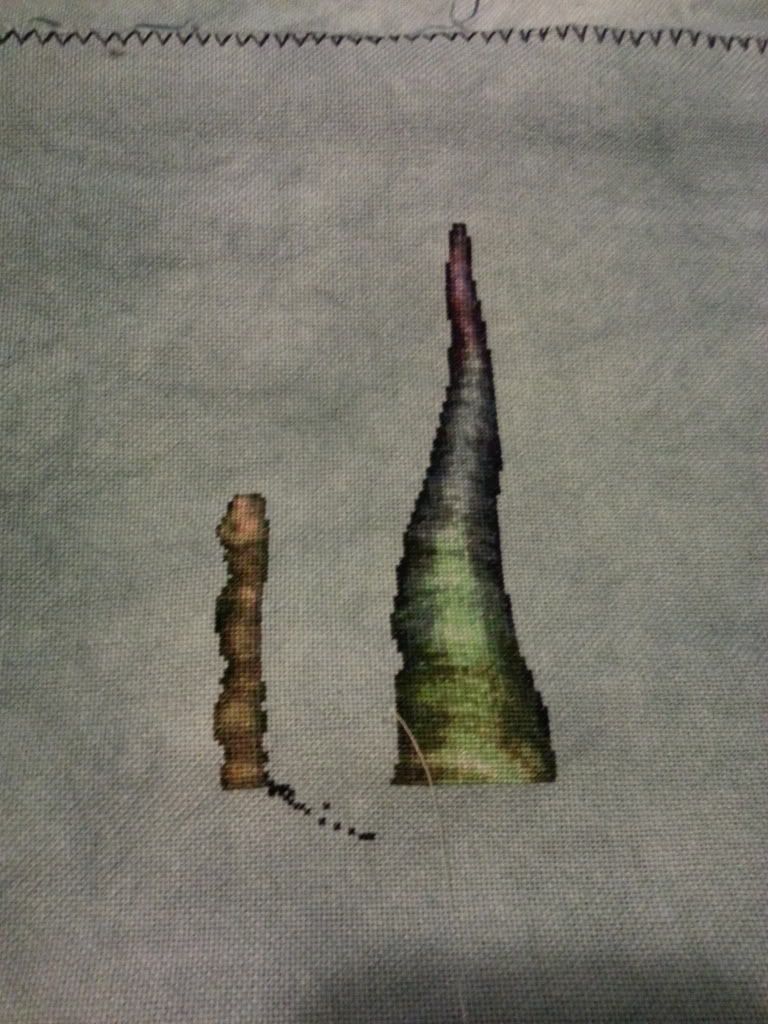 After:
So I did make pretty good progress for a few hours work.
Art Nouveau went back on this afternoon though. Don't know what it is, but I was ready for some more beading. Today, I finished the corner and the specialty stitches along the bottom and started beading more grapes.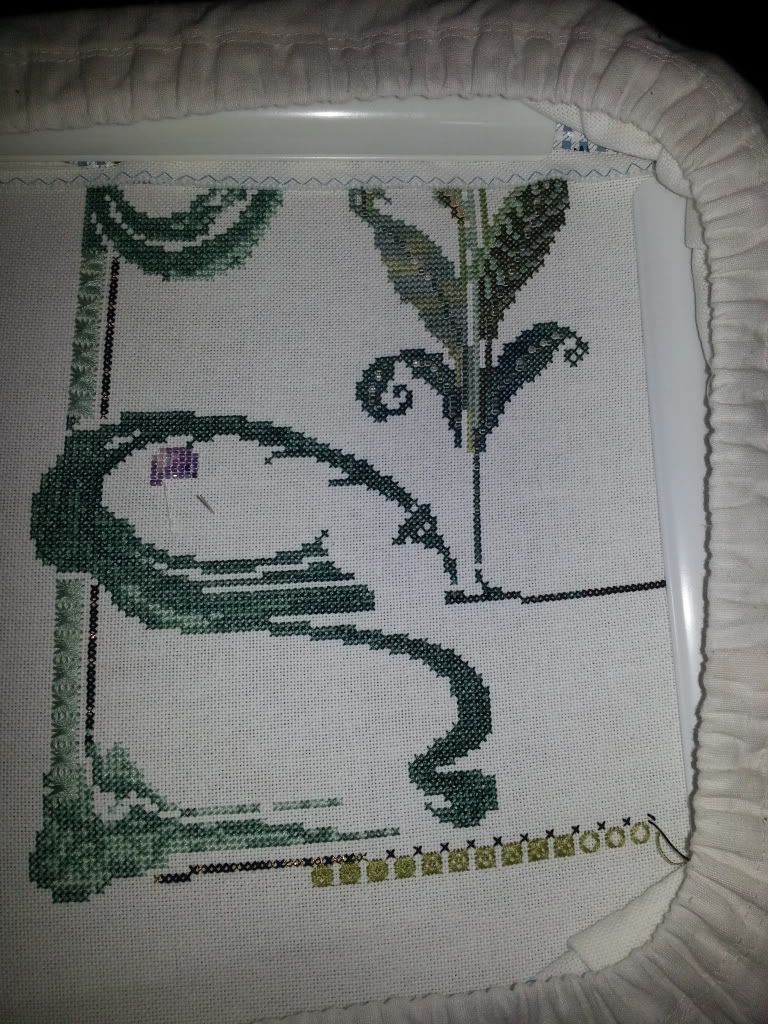 I'm going to see how much further I get before I call it a night.
Later!
Posted by

Sarah
at 10:40 PM
1 comment:
Links to this post

Sunday, June 1, 2014
I decided yesterday afternoon to pull some frames down, pull the finishes out that I bought those frames for and get my frame on!
I managed three.
This is One Hundred Years by Lizzie Kate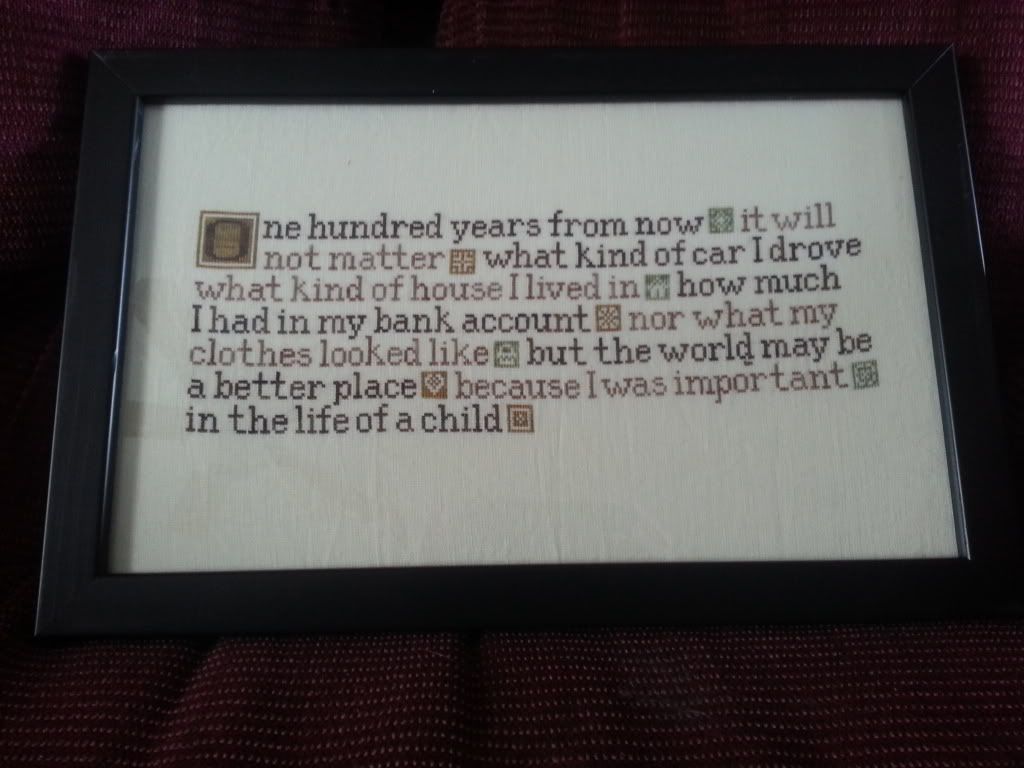 This is Petit Sampler I stitched with the Sticklounge group.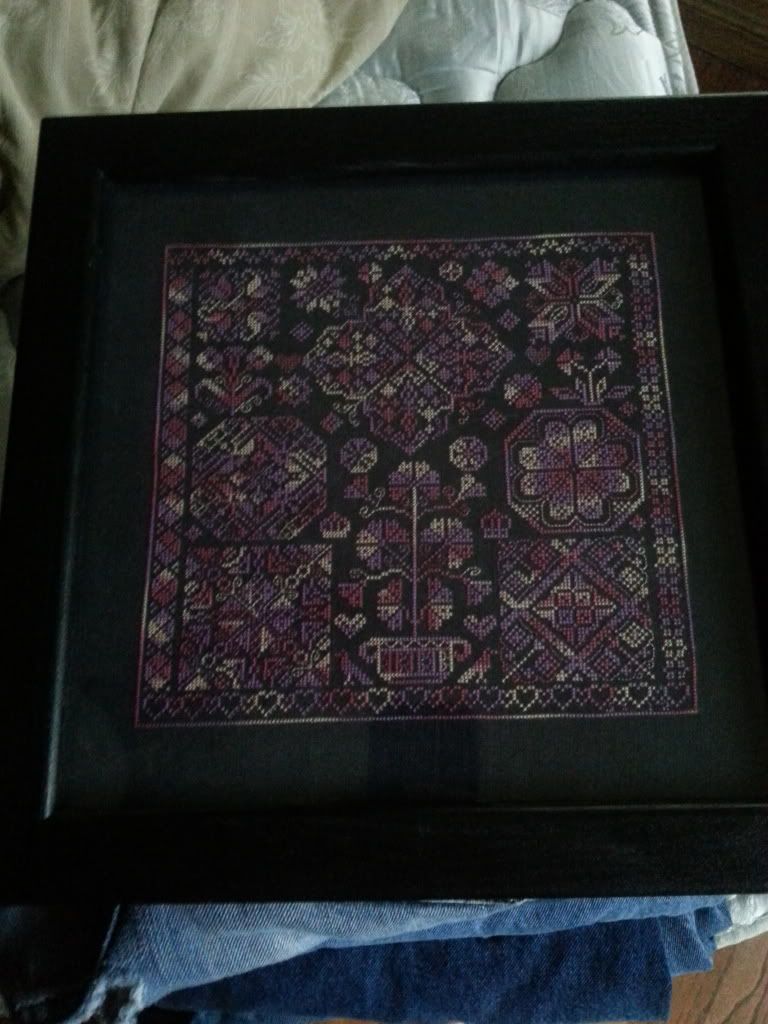 and the final mystery sampler also through Sticklounge
I've still got a couple I want to frame but they'll probably have to wait till next weekend unless baseball gets rained out. We're supposed to have a game tomorrow night to make up one that was rained out but since it is raining right now, it's hard to tell.
Finally, here's my update of Chatelaine's Art Nouveau Sampler. I wasn't certain about some of my conversions in the leaves but I think they work well together. Any thoughts??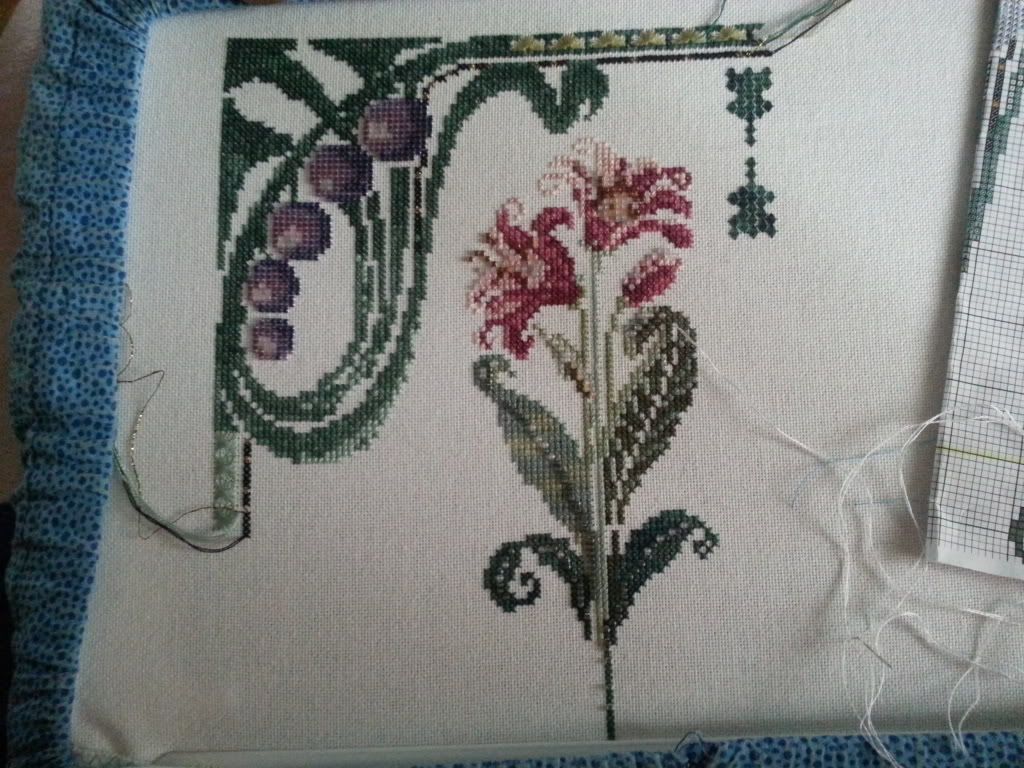 Now, I'm going to go listen to rain hit the windows and do some beading so I can finish the flowers and move the q-snaps.
Later!
Posted by

Sarah
at 5:59 PM
2 comments:
Links to this post