The last time we saw Dorothy, she looked like this.
Since finishing One Nation, I've made a little bit of progress. But it doesn't seem like a lot. I guess, I've finished the border on the right to the end of the page and the last two rows of alphabet the the herringbone stitch , so I have been making some pretty decent progress.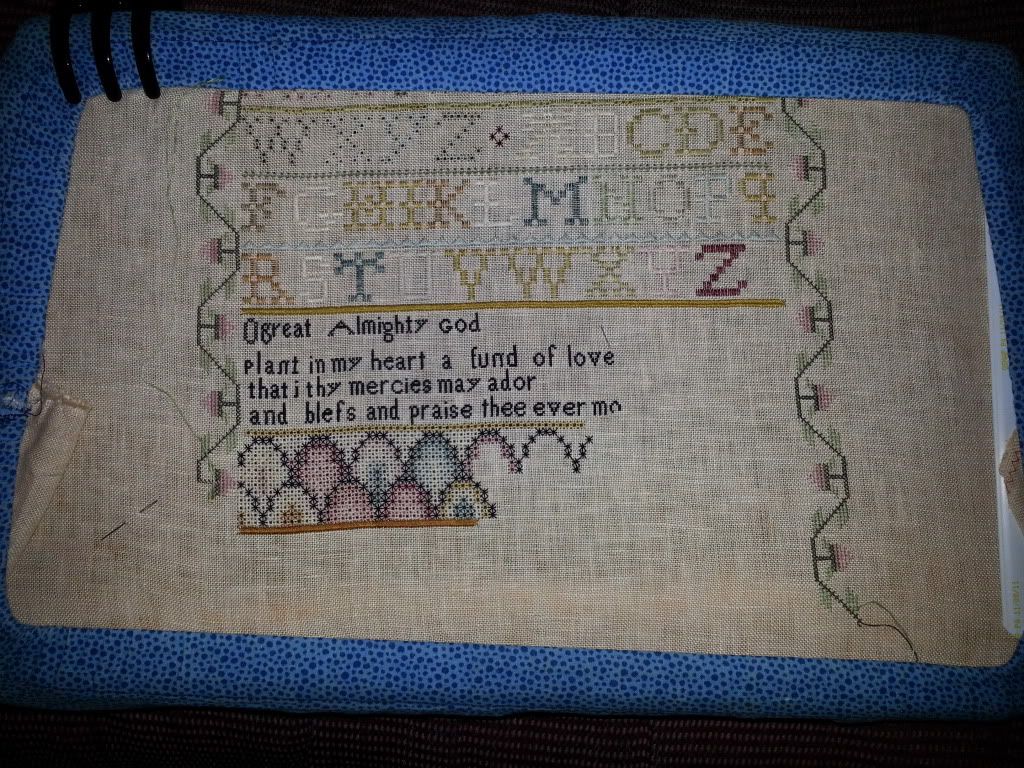 I'm hoping to finish up the over one verse and get a good bit of the eyelets done today. But there's laundry to finish and a chicken coop to get started on too. If the weather cooperates and stops raining, we're supposed to have baseball practice this afternoon too.