Another full moon another Wipocalypse posting.
Last month, I was working on Coat of Arms band sampler.
Page 19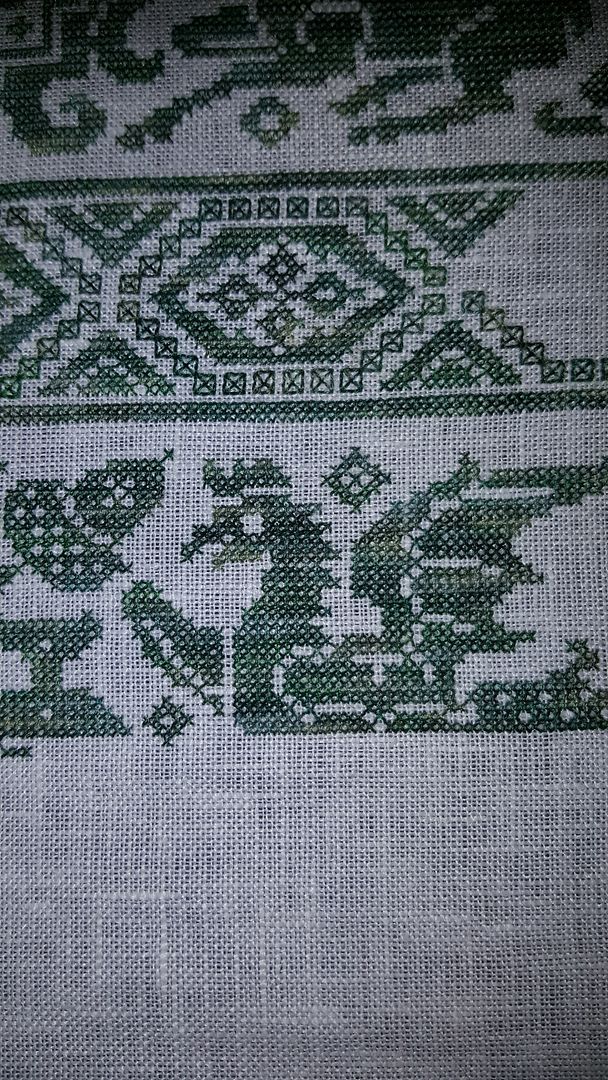 Page 20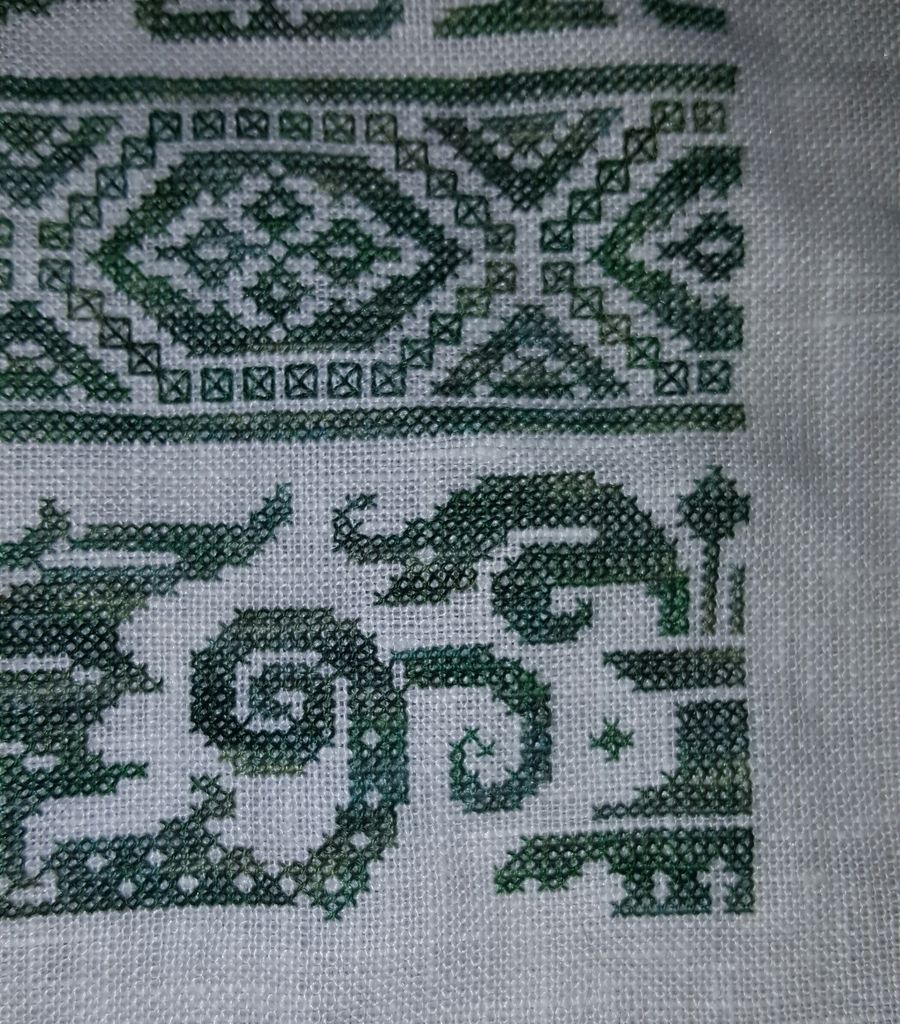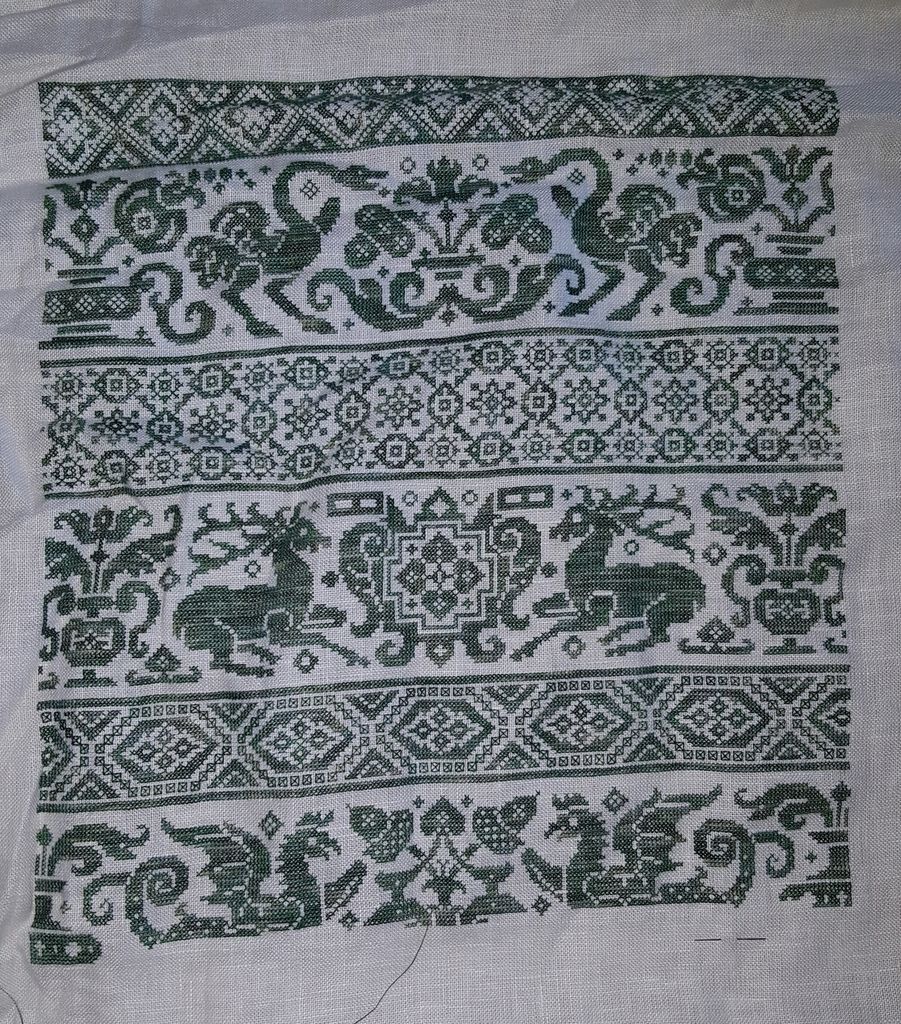 Then I decided to make sure my original measurements were right...and not so much. I'm short fabric so I'm trying to rearrange (in my head right now) and decide which row(s) I'm going to skip to make this fit on my fabric.
This month, I've been pretty focused on Chatelaine's Medieval Octagon
Part 3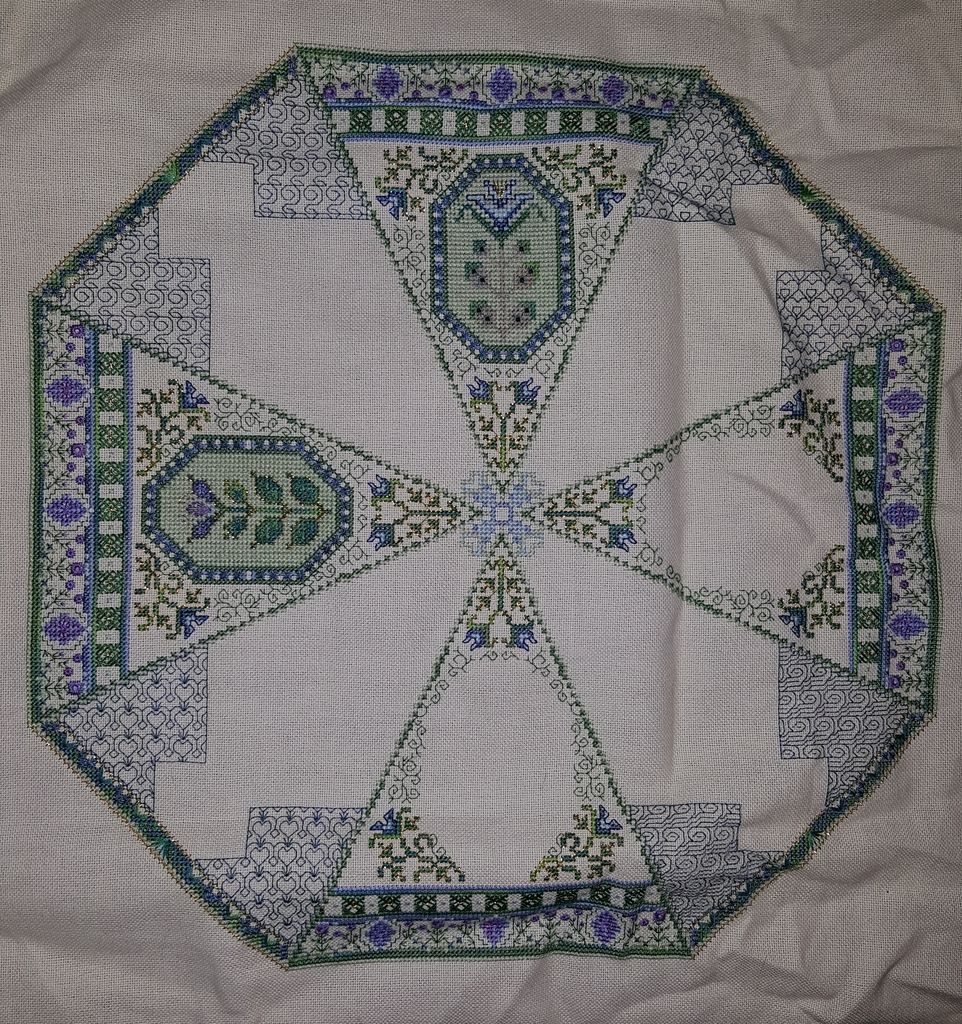 Part 4
Part 5
First quarter of part 6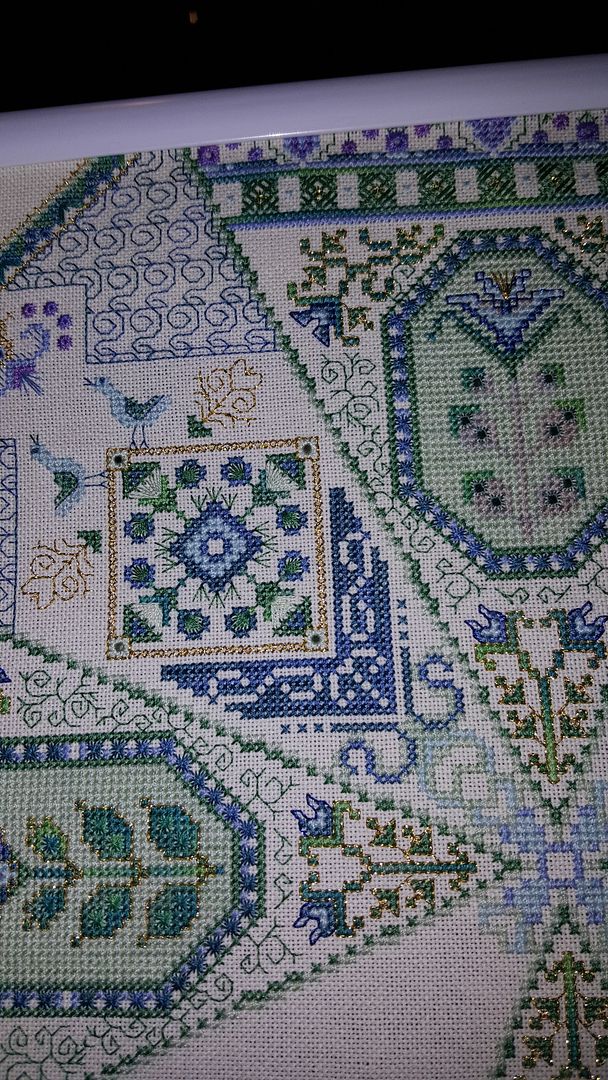 I'm actually a little further than this. I've got everything in the second quarter stitched except what's in the gold square. I'm hoping to finish that tonight and get started on the next quarter. I'm getting so very close to a finish on this one.
Then I think I'm going to pull out Nightshade.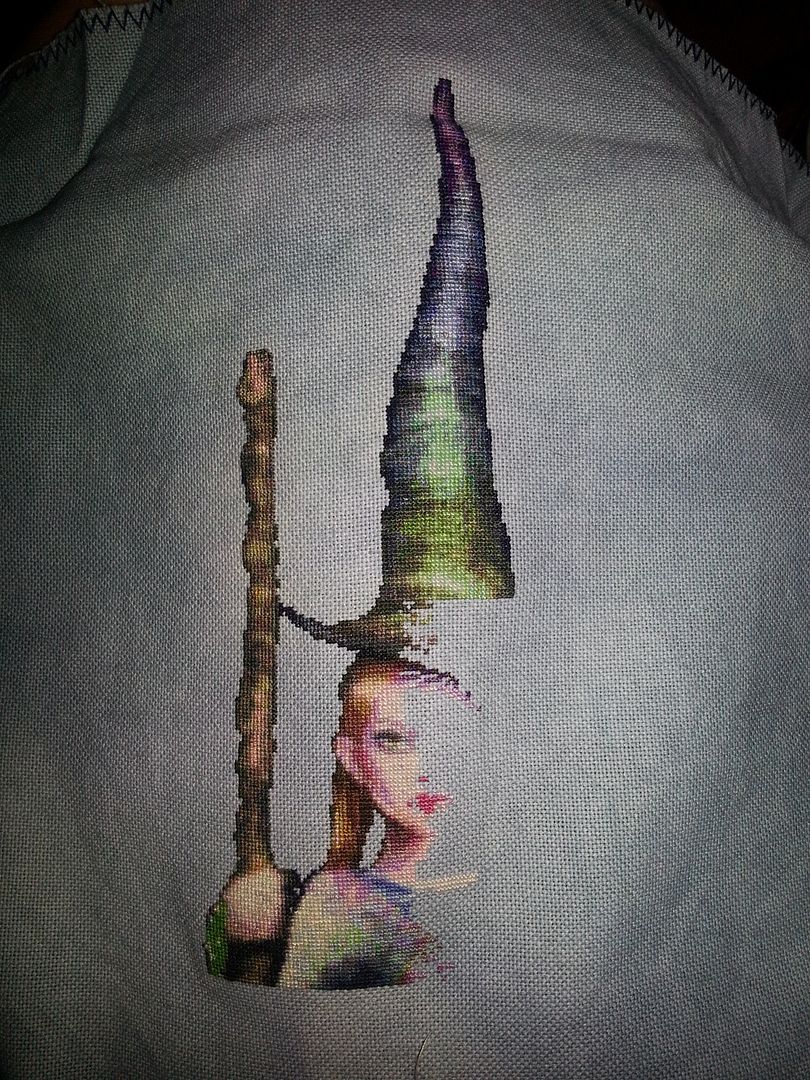 My goal this year is to stitch the next page which will complete the row since I'm not stitching the black background.
Measi's question this month is
What do you listen to while stitching? (via Jo)
I'll listen to almost anything or nothing at all. Most evenings, you can find me parked in the living room in front of the TV whether I'm listening to what's on or I'm watching something else on Hulu or Netflix. I also turn on the radio and stitch away as I don't have to pay any attention to whats happening on TV. Many evenings, I'm at ball practice with my oldest. I'll watch to see what they're doing and I'll have the radio on in the car. Other evenings, we'll be outside on the patio. The chickens talk to themselves and I'll just enjoy the quiet.