I'm hoping this will be the last update on Zenia.
Here's a pic of the whole thing yesterday afternoon.
And where I left her last night.
There's a little bit of dress, a little beading and a bunch of over one skin but soon!
I've already been thinking about whether to pull out a WIP or start something new. Over the last couple of weeks, I've been going through some of my stash and I found this.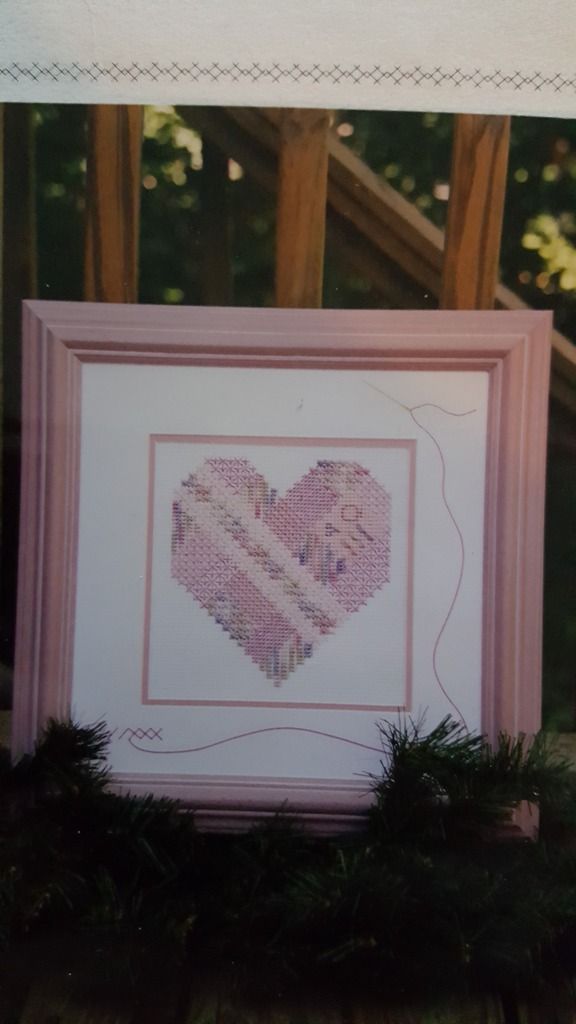 A Stitcher's Heart by Sekas & Co.
I bought this from Hobby Lobby years ago on clearance. It's charted for 11 count Aida with pinks. I'm not buying 11 ct Aida so I shopped my stash and found a piece of opalescent fabric I think I bought from ebay. I don't know what count it is but I think it is probably at least a 28 ct. I converted the pinks to blues to match my taste and here's my floss toss
I haven't decided on bead color yet. I need to figure out if I have enough of the blue since I like them better in the picture.
I also have Glendon Place's Woodland Wonder that is kitted and ready to go too.