I tried my hand at making a project bag this weekend. I keep seeing them on etsy and everyone is ordering them in their floss tube videos. I'm too cheap to do that. So I picked up fabric and interfacing and tried to make my own. The first one didn't turn out too bad but it feels huge. I'm going to have to scale any future bags down. But here's my first one.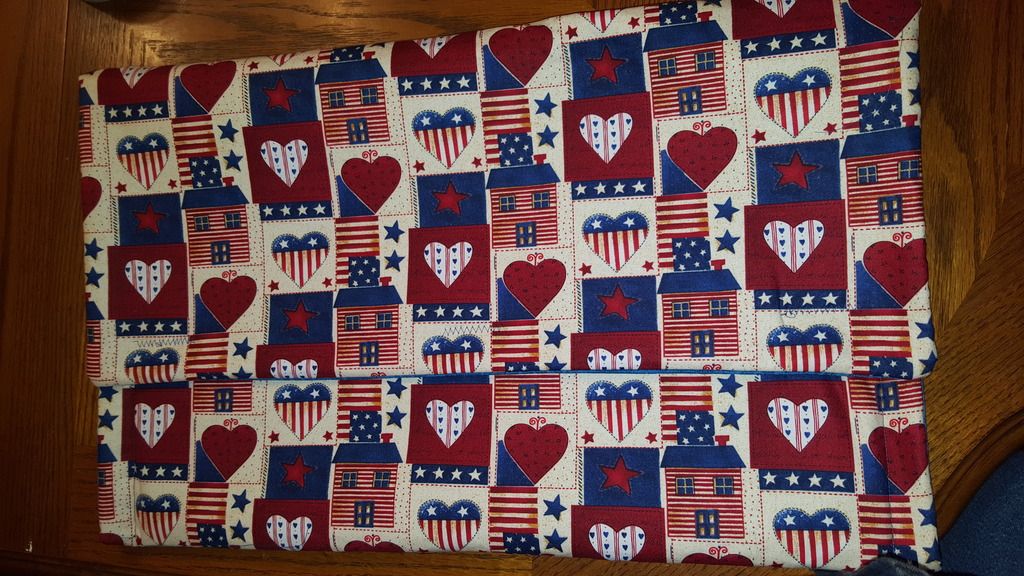 I've been using a pillow case to stuff everything into for years. This will be an interesting change.
I've been working on the deer in Woodland Wonder for the last week. So. Much. Brown. But he's done and I finally got started on his antlers. Love them!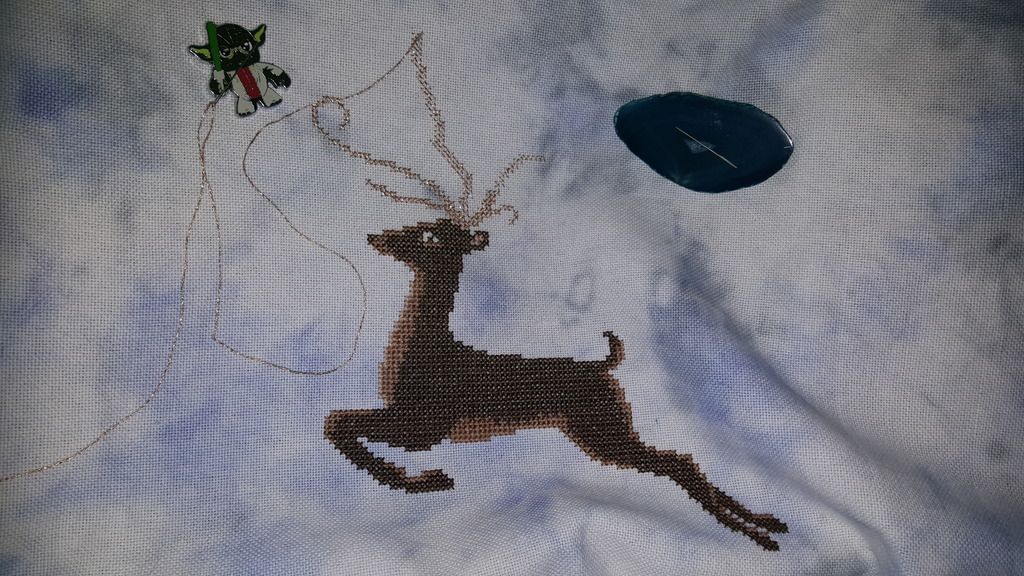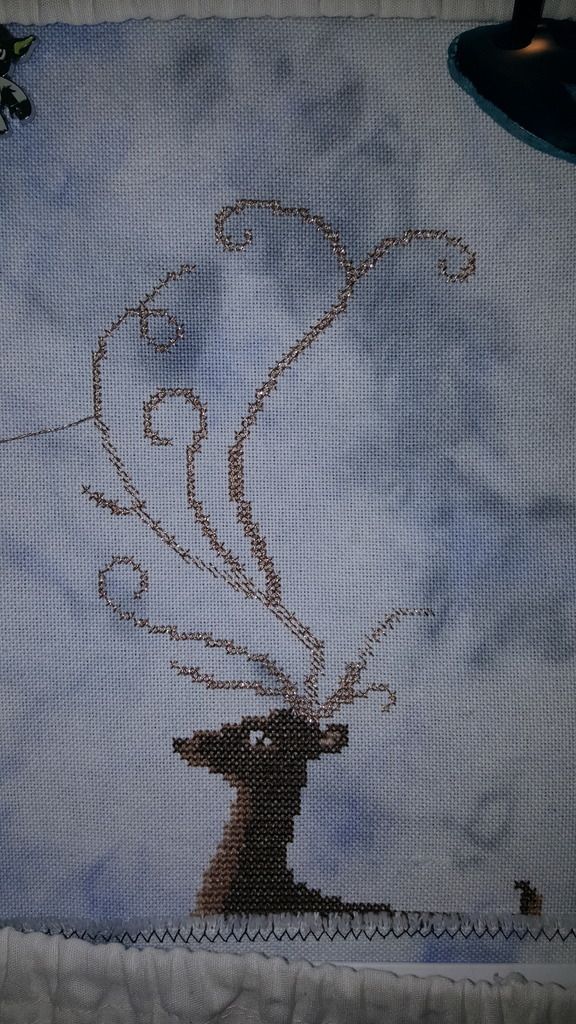 I'm hoping to finish the antlers tonight so I can move onto the trees.