Last week was busy. Usually, I manage to find time to pull out my stitching and make at least a little progress, but I barely made any progress last week. There were two track meets, a couple of baseball practices and 3 track practices. This week, there may or may not be track practices since last Friday was the last track meet and there are no baseball practices scheduled, yet.
Nightshade has been hanging out in my stitchy bag this week. Here's where I left her last year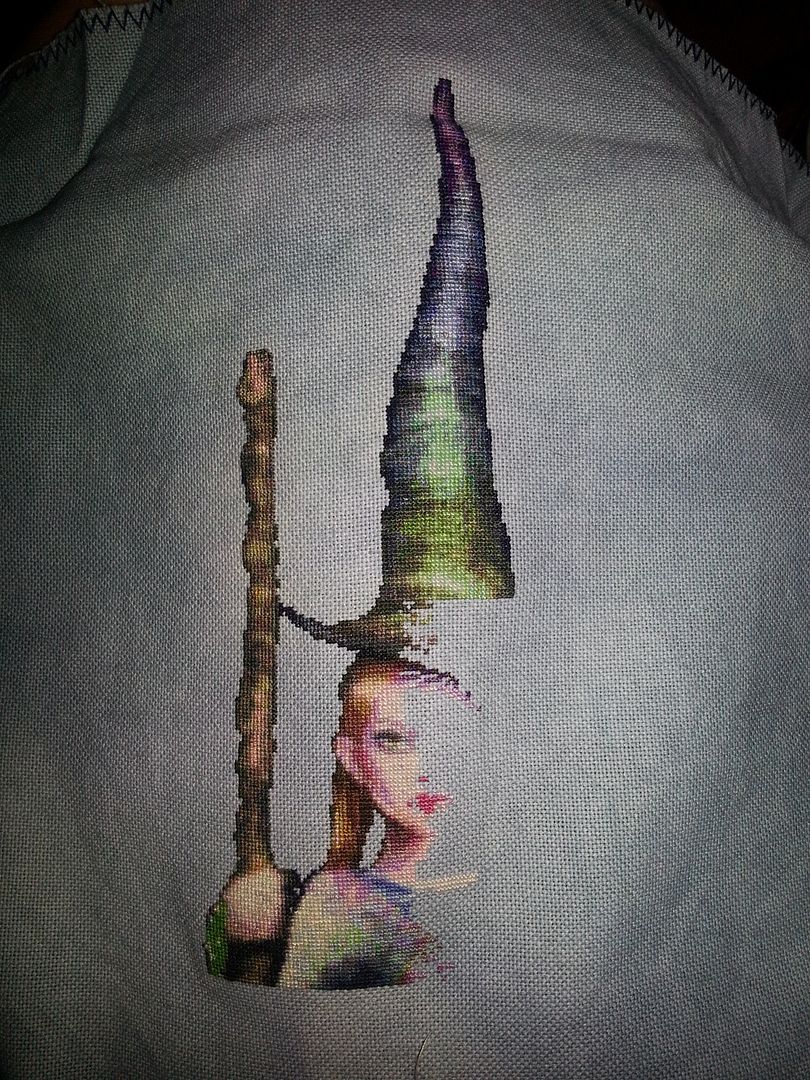 And here is where I left her last night.
Slowly but surely!