It's that time again. The Wipacolypse!
I've made some great progress with my project this month.
Last Wipacolypse, I was working on Chatelaine's Medieval Octagon. That one was finished 5/1/16
HAED's Nightshade (artwork by Maxine Gadd) was next up. I'm removing the all black background as I go so I'm cutting out pages and pages of all black. I finished page 18 which is the fifth page I'm stitching 5/18/16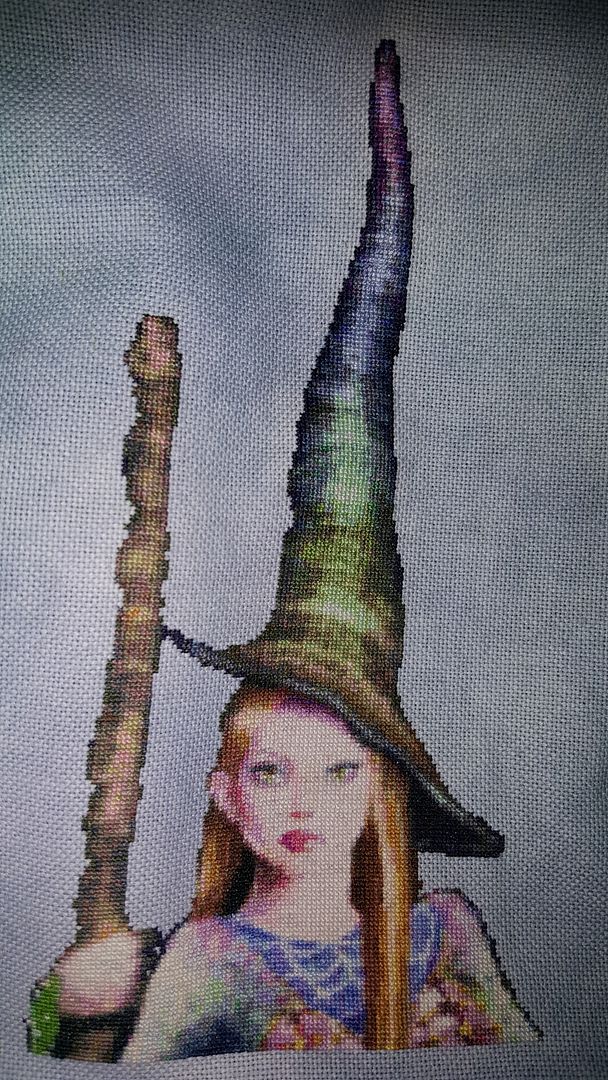 Now, Eclectic Bloke Designs' Warrior Alice is out and I'm working on page two.
This month's question is "What were you stitching this time last year and have you finished it?"
Last year this time, I had finished page 1 of Warrior Alice and had pulled out Coat of Arms. So I guess the answer to that question is nope!