Warrior Alice from Eclectic Bloke Designs has been out since I had a page finish on Nightshade. Sadly, life has been interfering with my stitchy time.
This is as far as I've gotten on page 2 in the last week or so. I almost finished the black last night but it was midnight and I had to pack it in so I could get up for work this morning. There are only about 30 more stitches of black then I can start adding some dark brown for variety.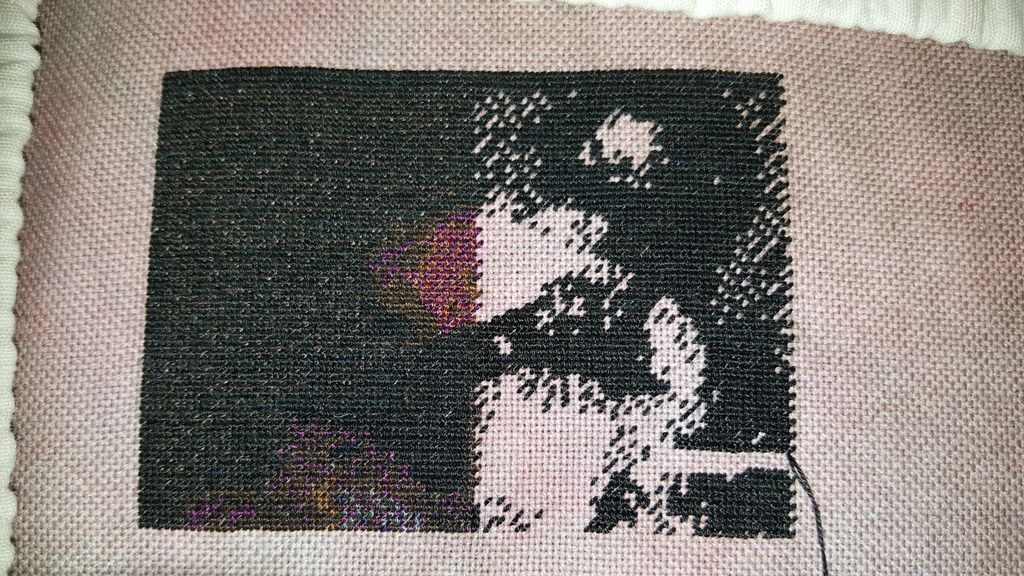 I would really love to finish this page this weekend so I can move on to Lust, but I'm planning to build a desk for my office and a potting bench for my mom. Neither of them should take long but they still take time even with a three day weekend.