Last week I told you I had started 5 Little Pumpkins. On Wednesday I finished band 1 and realized how spoiled I've been using Delicas. This chart calls for Mill Hill beads and the're is a big difference!
10/29/14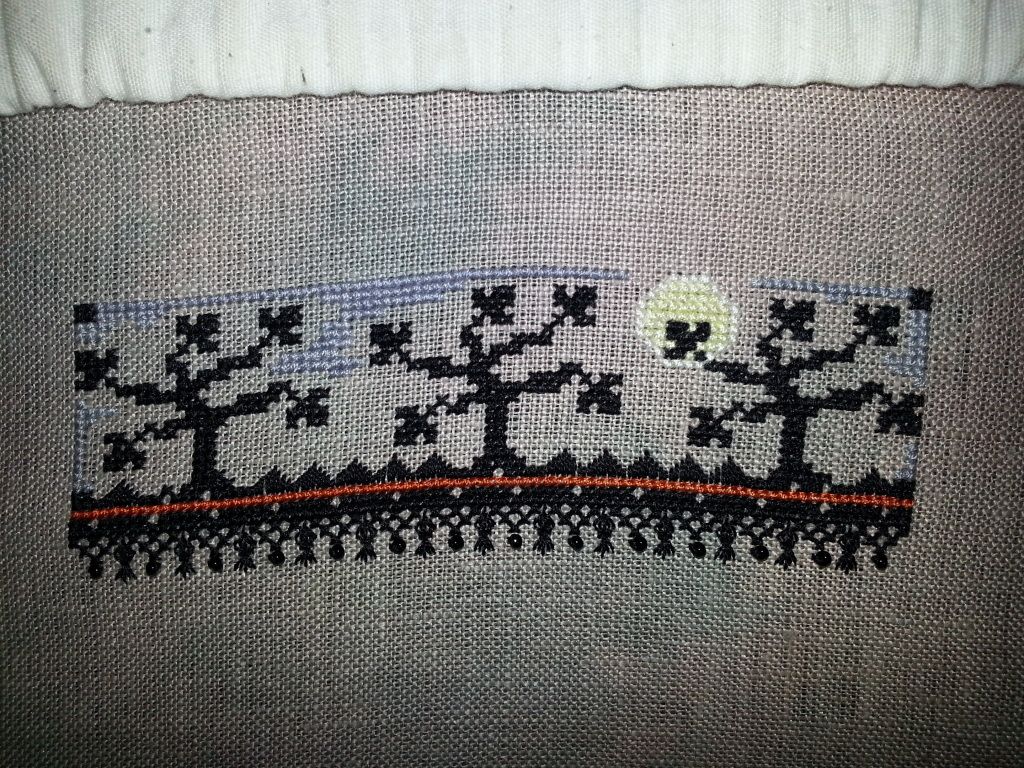 Thursday my youngest said he didn't feel good so we stayed home. It took me all day to get this part pf the poem stitched then it took me until Sunday afternoon to finish the pumpkins.
11/2/14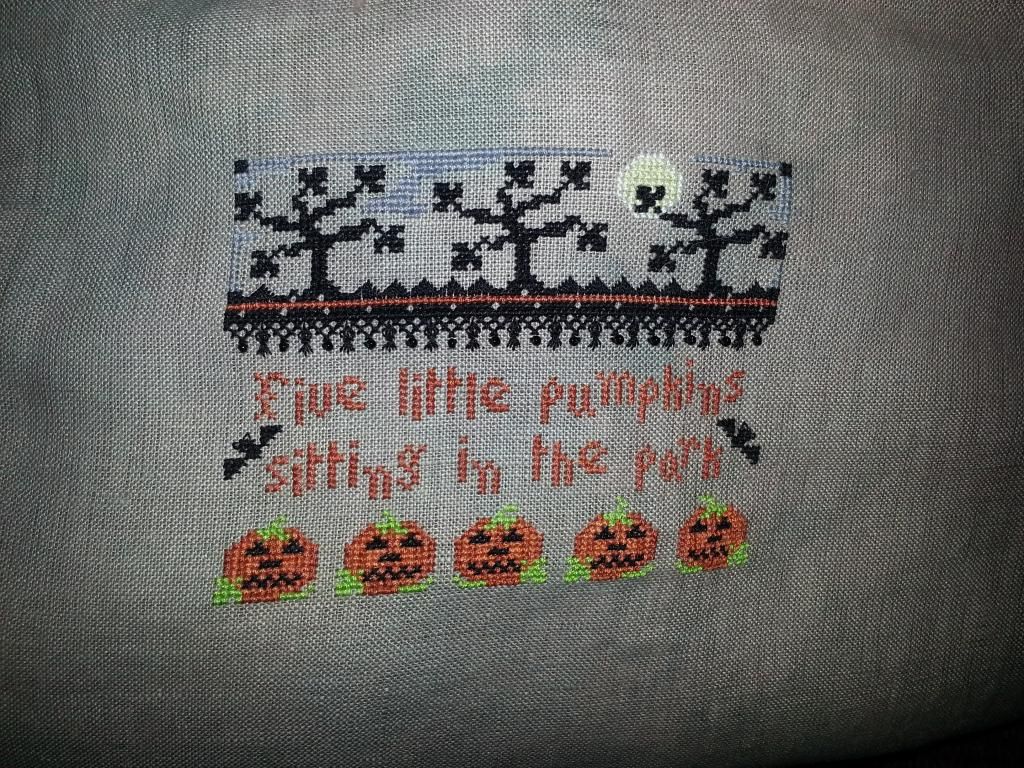 While I was downstairs doing laundry yesterday, I did some stash diving to see if I could find anything to tempt my mojo. I came up with Chatelaine's Embroidered Elegance 4. My kit even had fabric in it that just needed to be zigzagged.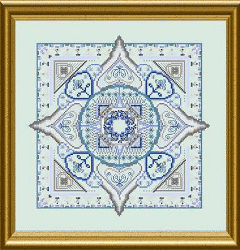 Unfortunately, the ink in my printer was dry so I couldn't print the chart. So, I brought Romantic Rose Garden back out. Unfortunately all I did last night was thread my needle. Today at work I started the eyelets in the south arch in the middle. I probably finish that bit then switch to my new start. Here's hoping a new start works!
Later!