Welcome to my new followers!
Last Monday, after I got to work, I printed off the chart for Embroidered Elegance 4. This one has a pretty simple color scheme and I'm really enjoying it. I've converted the charted silks to HDF like usual and so far so good.
Here are some pics from last week.
11/4/14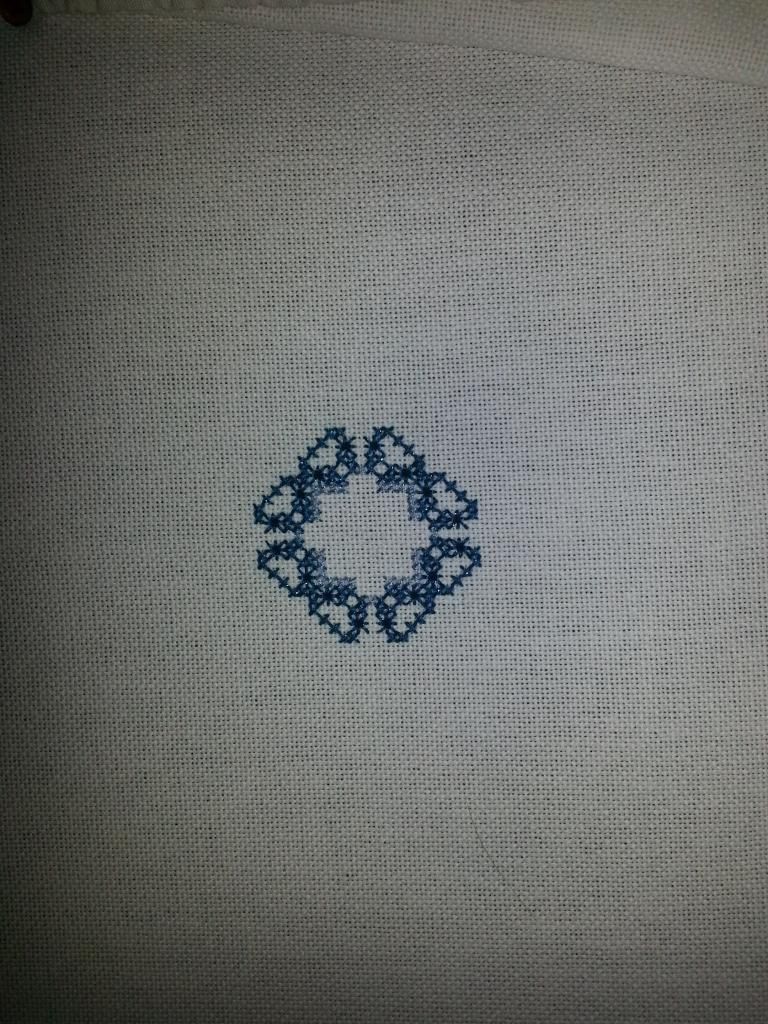 11/6/14
11/9/14
It's kind of hard to believe that it's already as big as it is and I only started a week ago.
I've been looking at some of my current WIPs and I'm debating about cropping one of my HAEDs and I'd like some input (just in case I'm crazy you know!)
The specific WIP is Faces of Faery 79. I'm in the middle of the top row and am thinking about just stitching the top row or so of this one. Or, I may just stitch to the bottom of her face. I don't know. Any thoughts?
Here's where she is now
and here's the whole charted picture.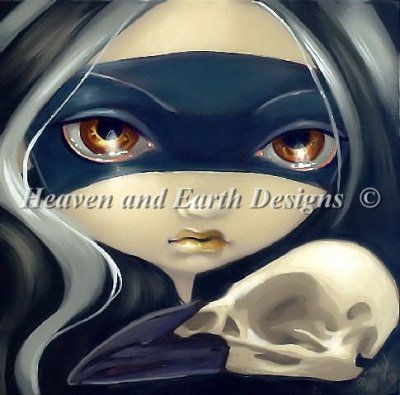 I guess I've just decided I don't know what the gray thing is next to the bird skull and I don't really care for it. If I crop at the bottom of this row of pages, it looks like I get the bottom of her nose. Help me decide!!
Later!