I'm still stitching away on Embroidered Elegance 4. Last weekend, I made it around the second corner.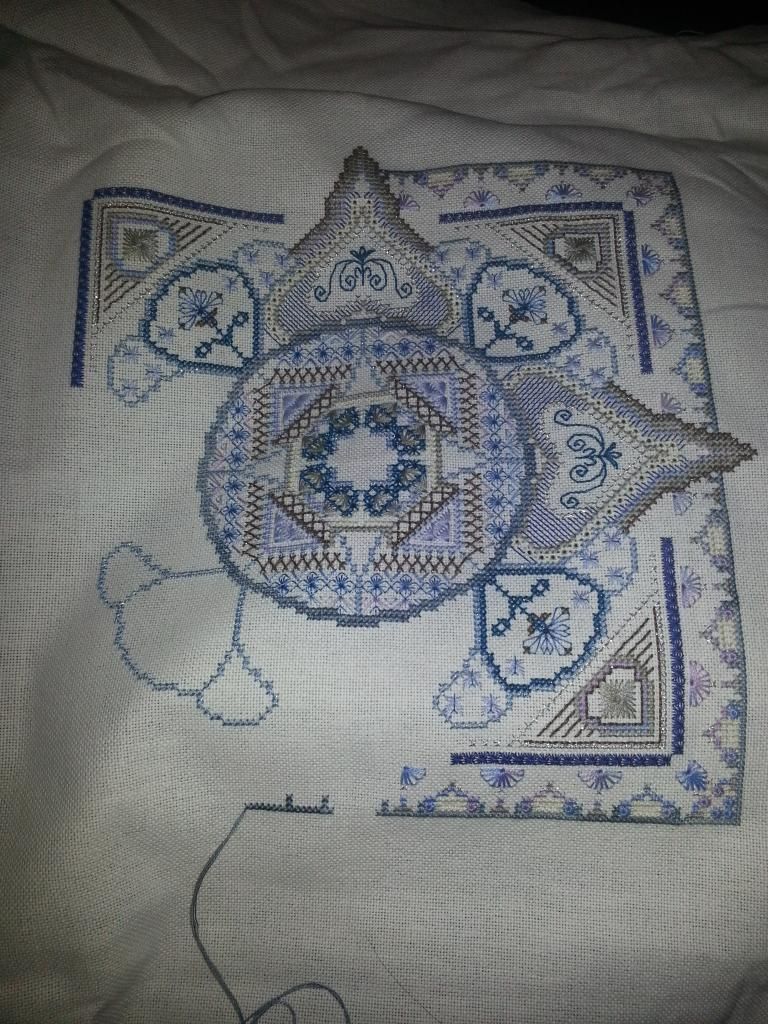 With the long holiday weekend, I'm really hoping to finish all the stitching by the time I return to work Monday.
We're staying at home this weekend. I've got the turkey defrosted in the fridge. I just need to brine it tonight and get started on my salads and deserts.
Happy Thanksgiving!