Garden Verses by Mirabilia still has my full attention. This is definitely another Mira that the photo on the front doesn't do it justice. There is lots of metallic to give it an extra something, especially since this one has zero beads.
I took my qsnaps off yesterday morning to take a picture for something else so here is everything I had stitched to that point.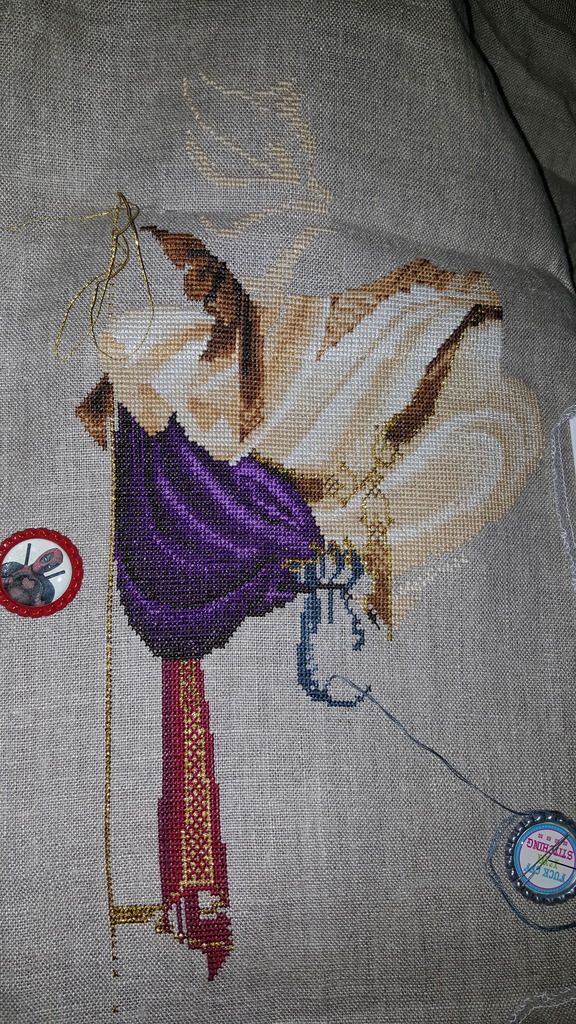 Last night had definitely seen more progress. I'm starting to wonder if my fabric will be big enough though since there is another drape of gown/cloak/whatever that goes lower than the point I am now. I definitely need to check that out!