For the last week or so, I've been working on Glory and Honor. And making pretty good progress. But last night I realized, it's a month and a half until the end of the year. If I want to hit all my goals this year, I need to actually stitch on them. So, Glory and Honor was pulled off the qsnaps and put up. At least until Thanksgiving when I need a project for the car.
Here's where I am now.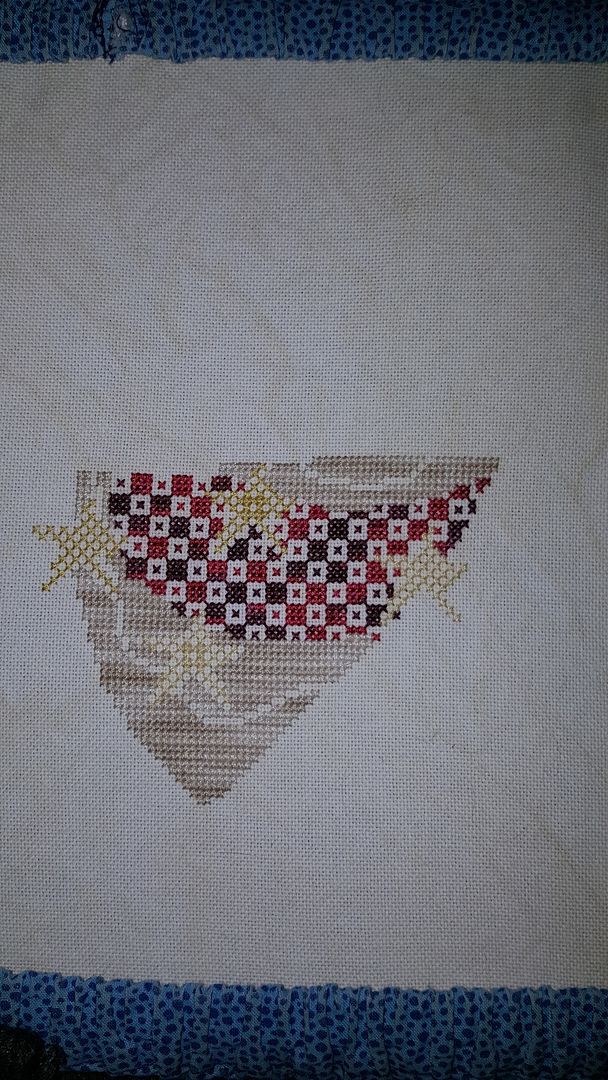 For some reason, I've had issues counting so there are at least three mistakes but that's what makes it unique, right?
After Glory and Honor was put away, I picked Loara back up and started working on the bits that weren't in the direct line of stitching. That's when I realized, crap! I goofed!
The blue on the right side should have lined up with the gold above it. Obviously, it didn't. This is what I get for only following part of the chart. The chart for this band is divided into two parts. The top part shows the entire band, the bottom part shows what stitches are supposed to be used and the color. The probem is, it only shows the first rise and fall of the blue and what fills the inside. I followed that part for all the rest of the band too. Which got me this:
I'm going to keep working on this for now. Hopefully, once I get going again, it will go quicker and I can start filling in the open spaces.