I think it's been a long time since I shared any of my wood projects here. I just looked and January 2013 was the last one. I guess you could say that bug has bit hard.
My youngest son has been sleeping in our guest room since it is cooler in the basement. Since our parents aren't getting younger, my DH and I decided we would move our son downstairs and move the guest room upstairs. This involved my building a new bed frame since my son had a metal loft bed that I was NOT going to be moving downstairs and I have previously build my oldest son a bed frame. Have to be equal but different you know.
So about three weeks ago, I started.
9/19/15 - dry fitting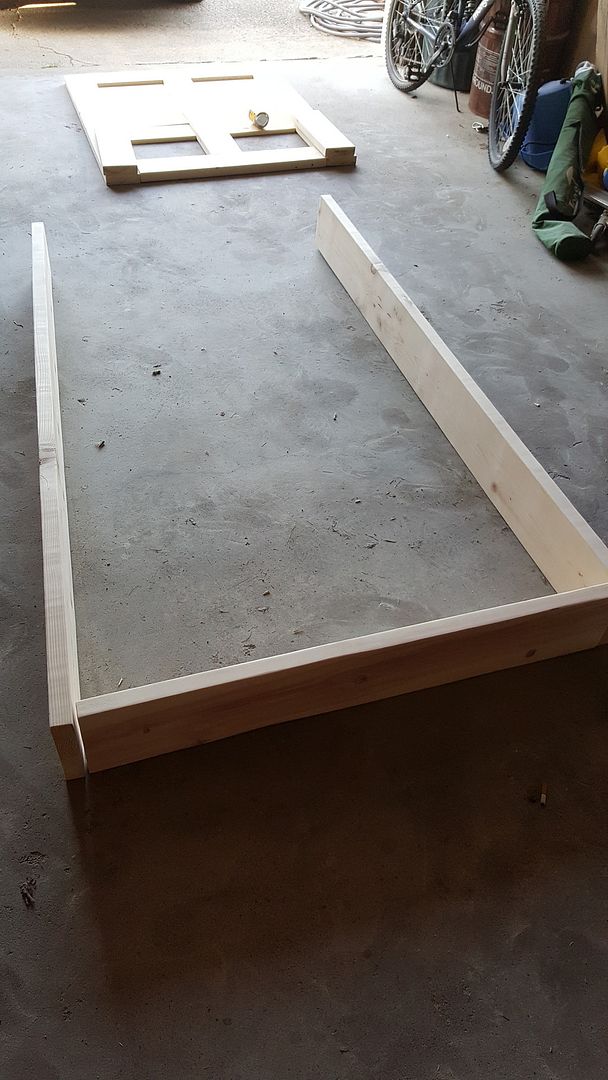 9/19/15-after stain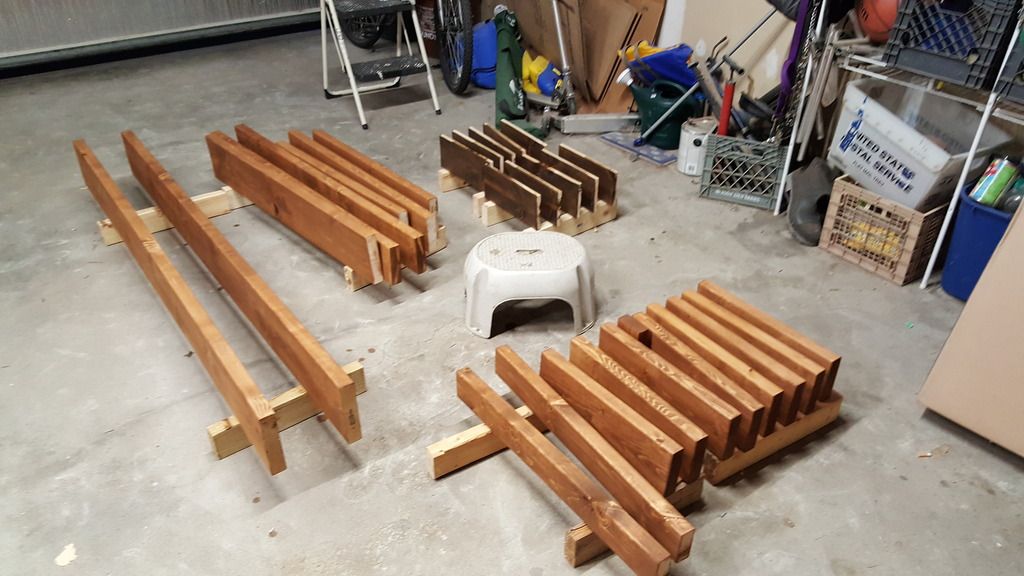 9/20/15 -starting to put it together
10/7/15-putting it all together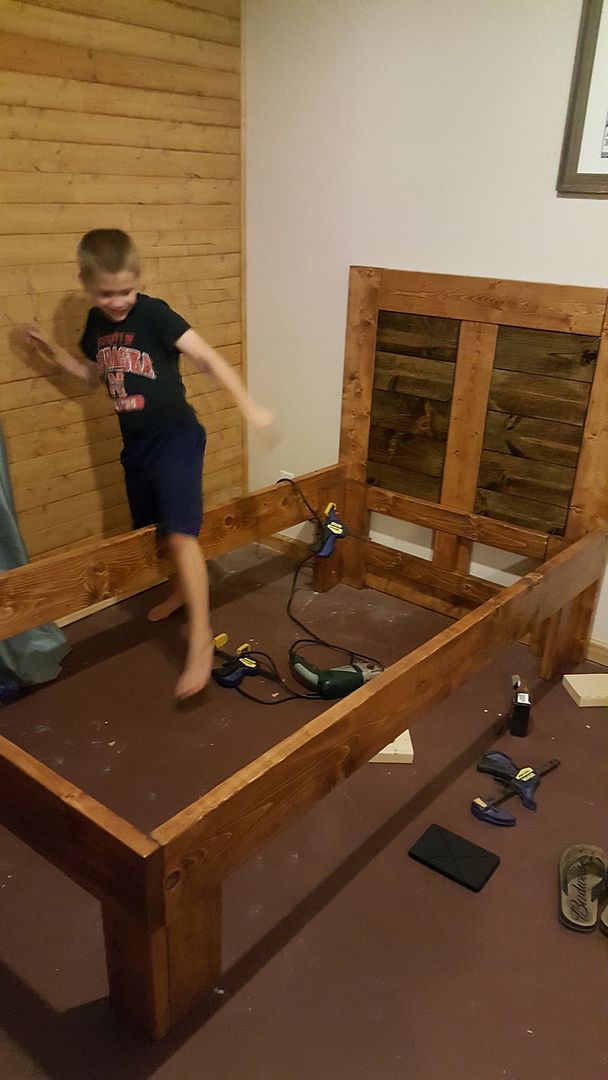 some support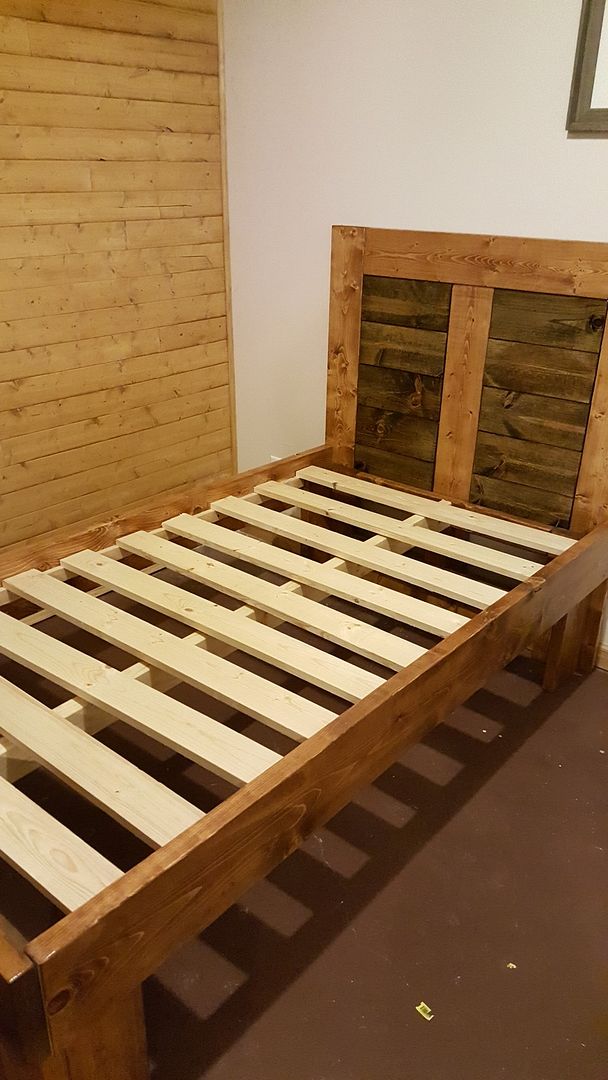 one happy boy.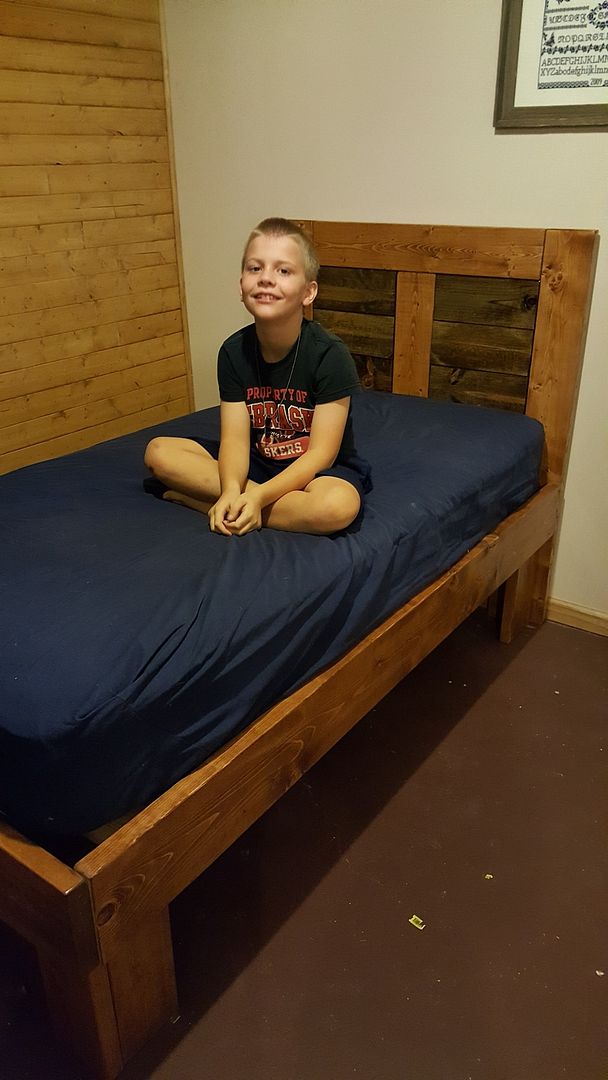 Tonight, we'll be moving the rest of his stuff in to make it his room.