First up. Here's my current WIP pic. Nightshade has made some pretty good progress considering it's been a busy week and there is so much confetti. I'm still debating on something though. See her fingers? There are four stitches that are supposed to be black there. I haven't added them yet because I want to get the definition of her fingers. What do you think?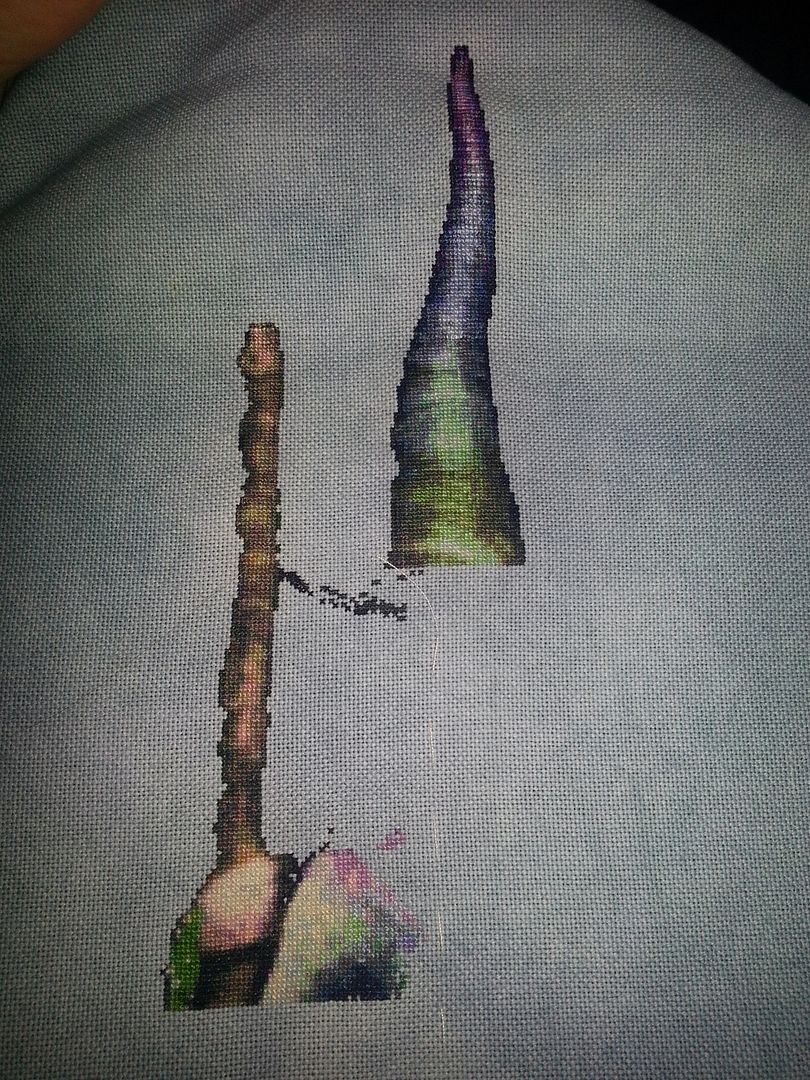 Yesterday, it was my birthday so I did a little stash enhancement AND I was RAK'd. Very excited about that one.
I bought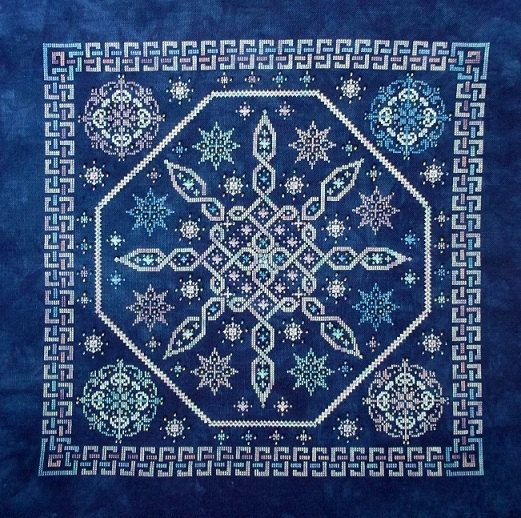 There is a coupon code July25 for 25% off through July 27th!!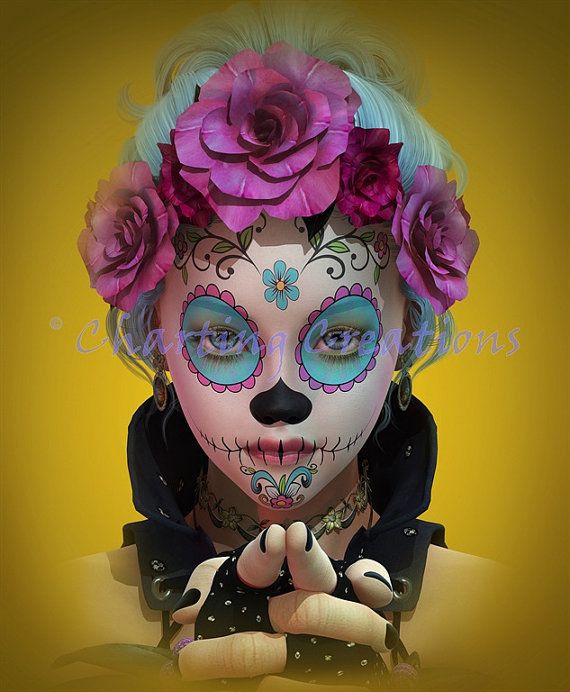 Love her! I will be removing the yellow background when I stitch it though.
I have had a Chatelaine start talking to me. Later tonight, I'm planning on pulling the kit or figuring out what I still need if it isn't kitted.
It's Chatelaine's Heritage Sampler.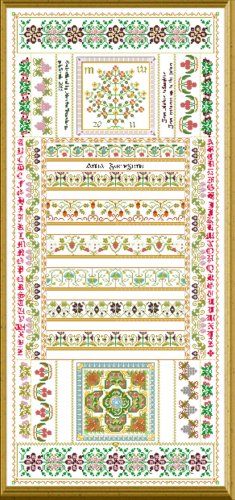 I won't be using my ancestors on it though. I think I'm going to do it as a family sampler with myself and my DH, the day we were married and the birthdays of our children. I had it all worked out in my head. Probably should write that down on the chart so I don't forget.
HAED had a sale over the 4th of July too. I splurged a little there too because I really liked the chart. And I bought it Supersized. I might be a little crazy!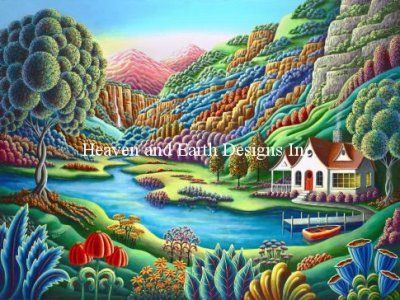 This is so not my normal colors and I really liked it.
Until next time!