Yay! I just finished 5 Little Pumpkins by The Cat's Whiskers!
Here's band 17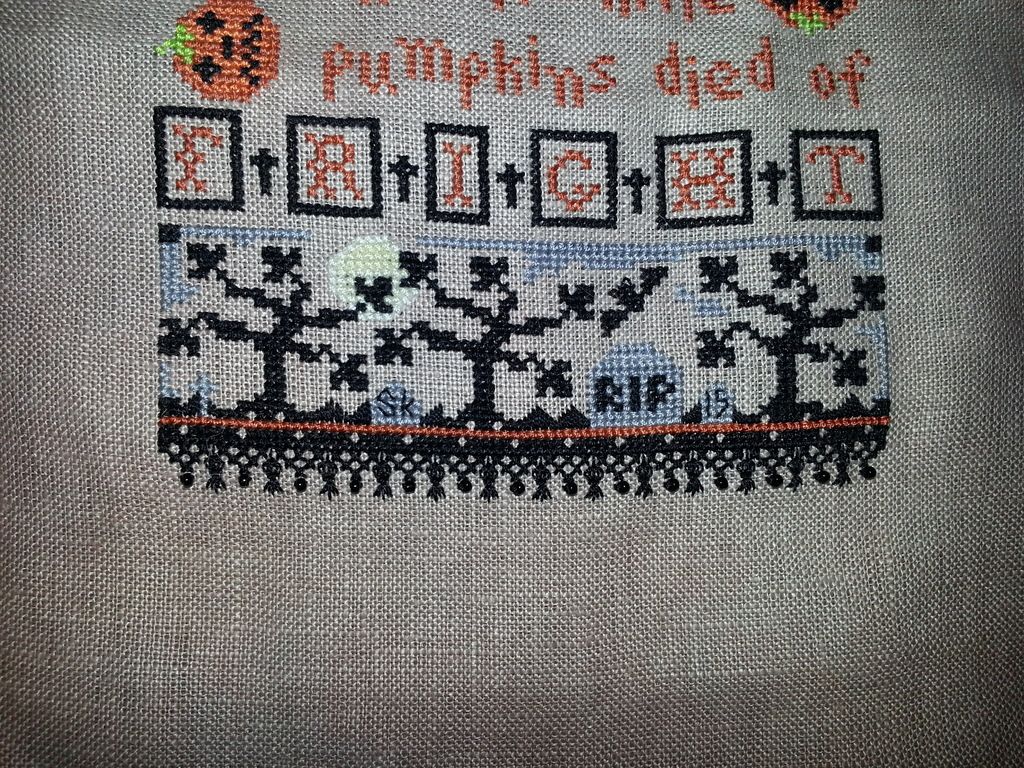 And the whole long, skinny piece.

When I put this in the drawer of finishes, I pulled out all my WIPs to choose which one is going to be making an appearance. It appears I'm going to be staying with a Halloween theme as HAED's Nightshade came back upstairs with me.
Here's before!