Monday night, I finished the south gates of my Romantic Rose Garden Mandala. This is the only Chatelaine I have as a WIP right now and I'm pushing to finish it before I start another.
Here's the last picture I took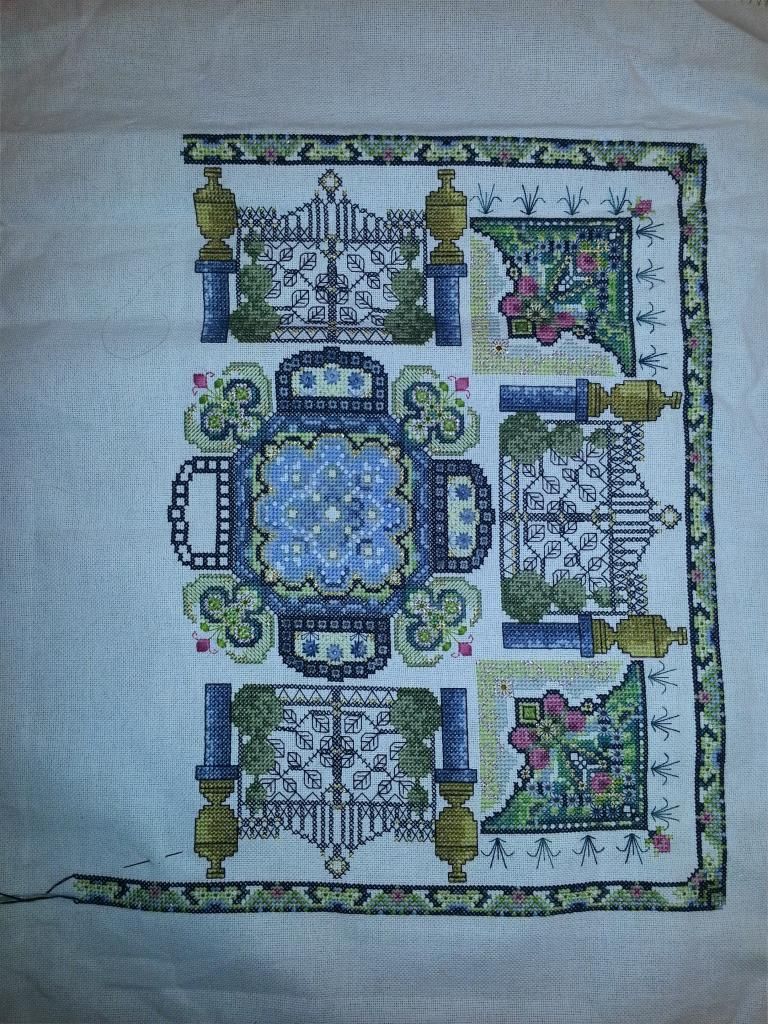 Last night I found the southeast corner and took the border about halfway up the left side. I'm hoping by Sunday evening, I'll be pretty close to done with the garden in that corner. I'll let you know how that works out.