Over the weekend I found another wolf in Earth Song. It took me all day yesterday to get him stitched though since he is definitely all confetti.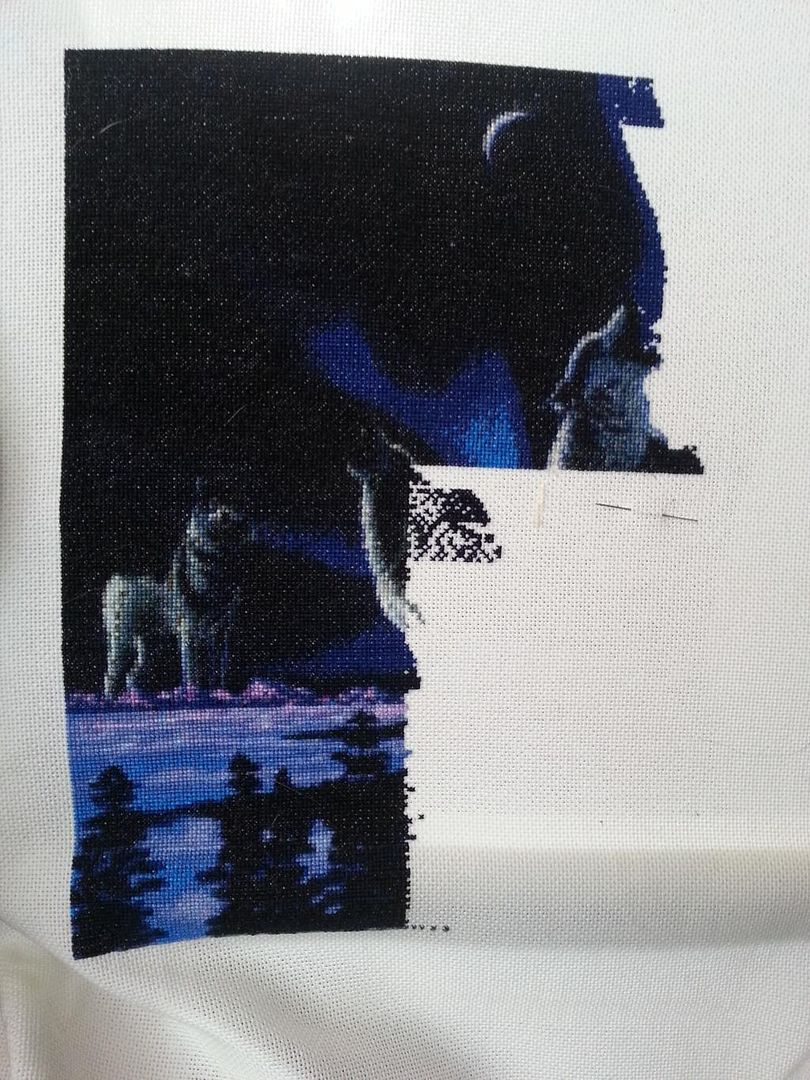 I hope to finish the rest of the page by the end of the week.
I want to thank everyone for the well wishes in regards to my job search. I ended up only being unemployed for one week. Last Monday and Tuesday, I interviewed with two companies, both of whom extended me job offers and I started last Wednesday. It took so much stress out of my life!