Here Comes Santa tree skirt is finished!!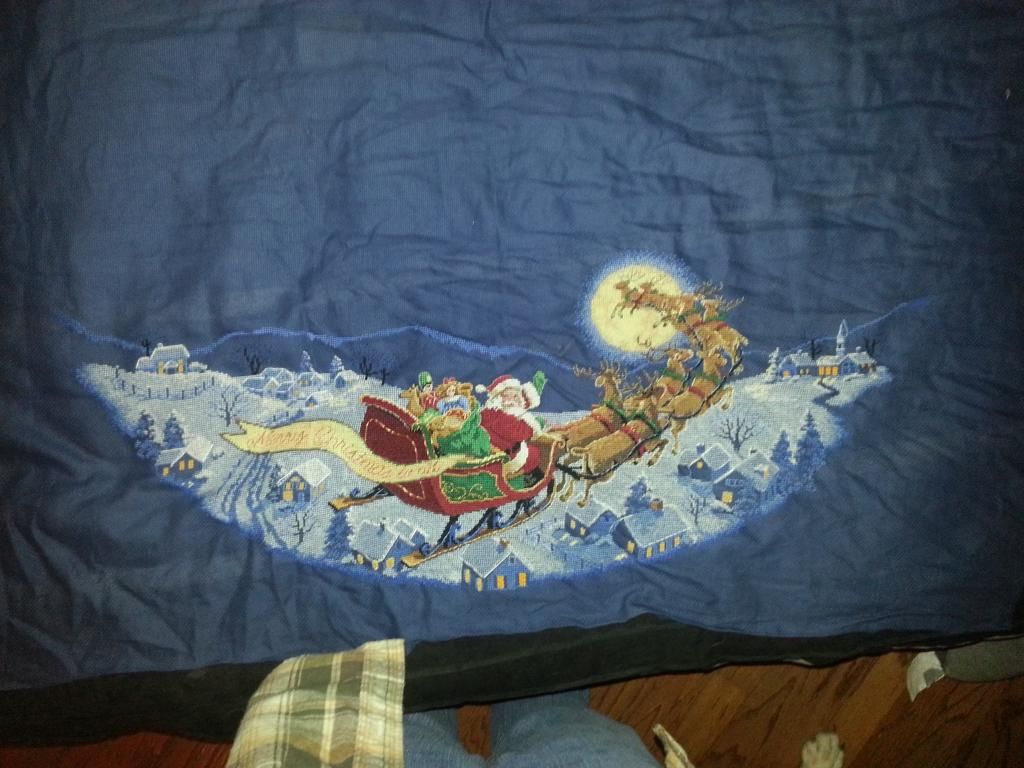 This one took more time than I thought it would to finish. I picked it back up on December 2nd and thought it would only take a couple of weeks to finish off. Boy was I ever wrong! I don't know if it was the 11 count Aida or what!
Now, I think I'm going to go pick up Earth Song for a bit. There's nothing like lots of block stitching! But, my DH asked me tonight if I could stitch a poem and picture he found for his folks so we shall see. I have to try to find some inexpensive software that imports from a scanner or picture to make that happen.
Later!