Last time I posted, I was making steady progress on Nightshade. Last Wednesday night, I finished the second page (page11).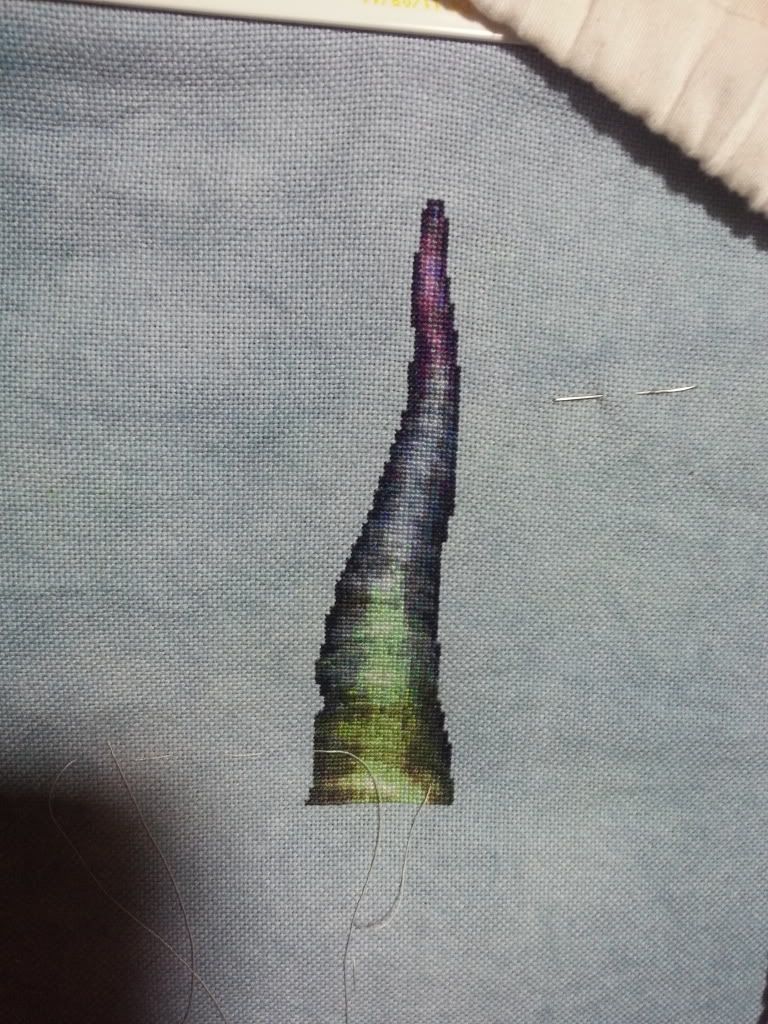 Then, Thursday, I finished the third page (page 10) which was only the top of her broomstick.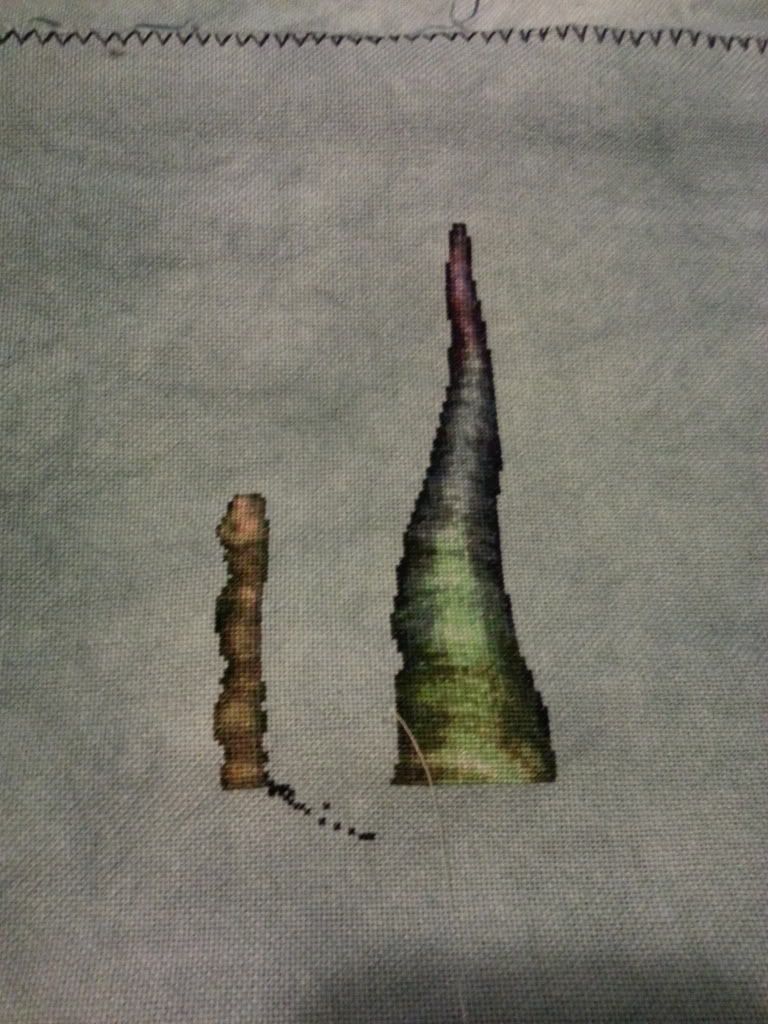 Not bad for a week's worth of stitching.
Friday, I pulled Lust back out. I was hoping to make a lot more progress this weekend, but I got sidetracked and finished one book of a series and started the next. Anyway, here's where Lust was when I pulled her out today.
I'm hoping to finish page 15 tonight and get started on page 16.