So, here are my September goals and how I did.
Watergarden: Goal: Another 3/8 of the border which is similar progress to last month.

Before:
After: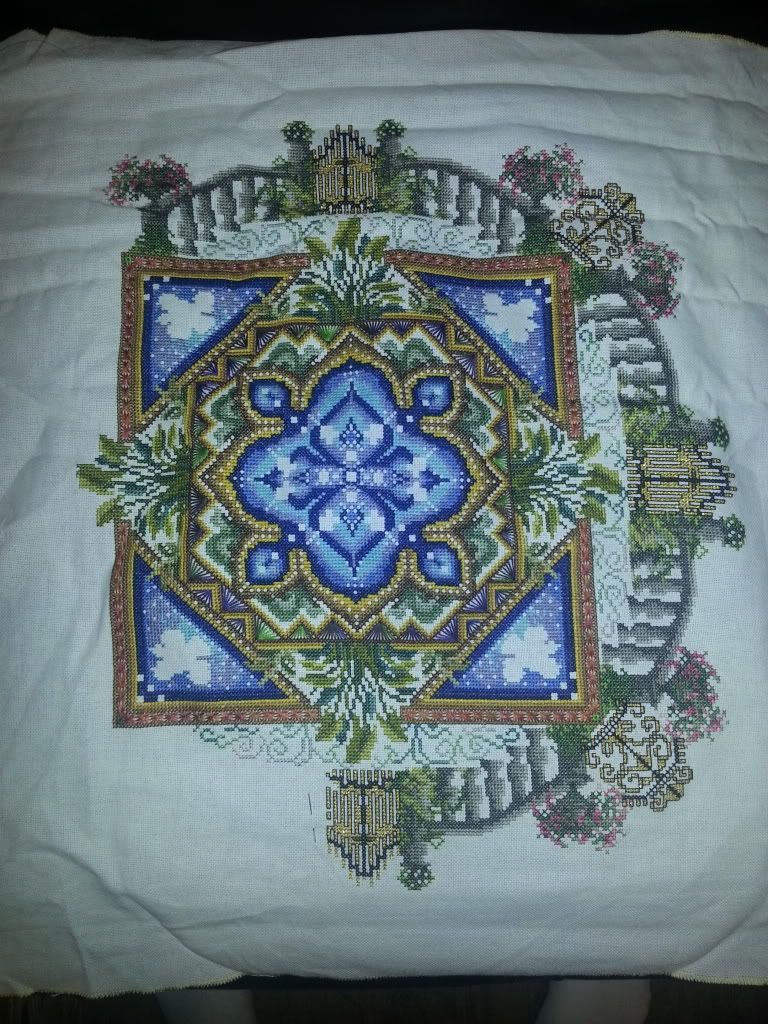 Dorothy Walpole: Goal: pages 11 and 12.
Before:
Yea. Didn't manage a whole lot on Dorothy this month.
After: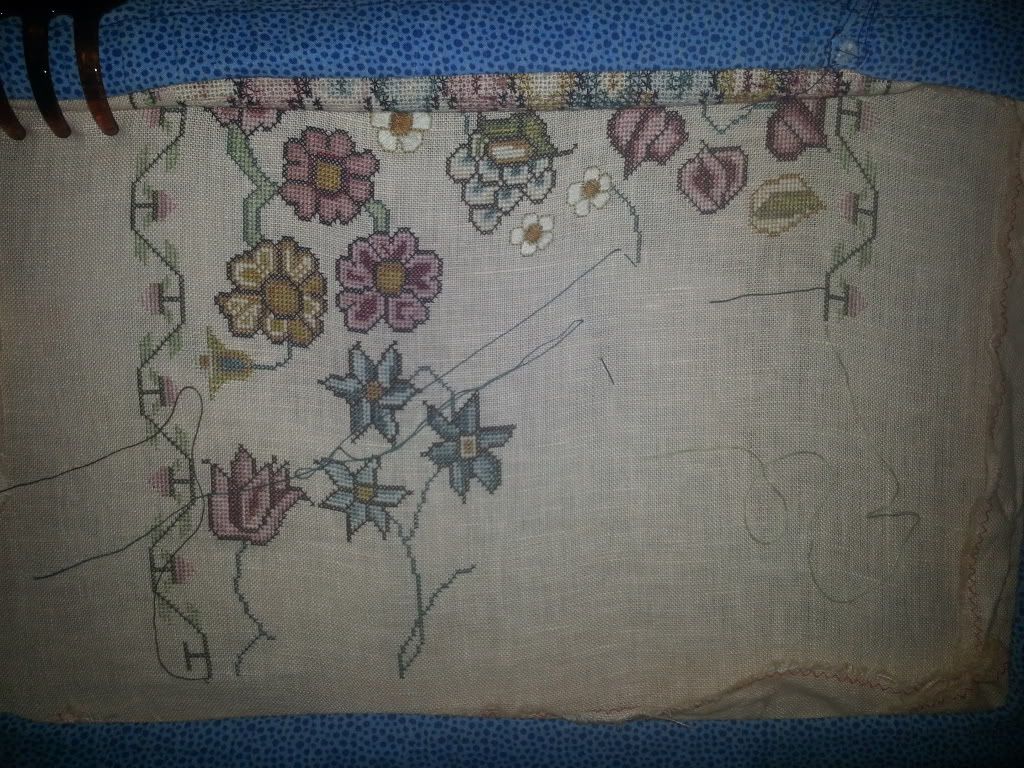 And Lust. I just want to see more progress made on her. If I work two weeks on Watergarden again and it only takes a week and a half or so to meet my goal on Dorothy, then I'll have about a week with Lust again.
Before:
After: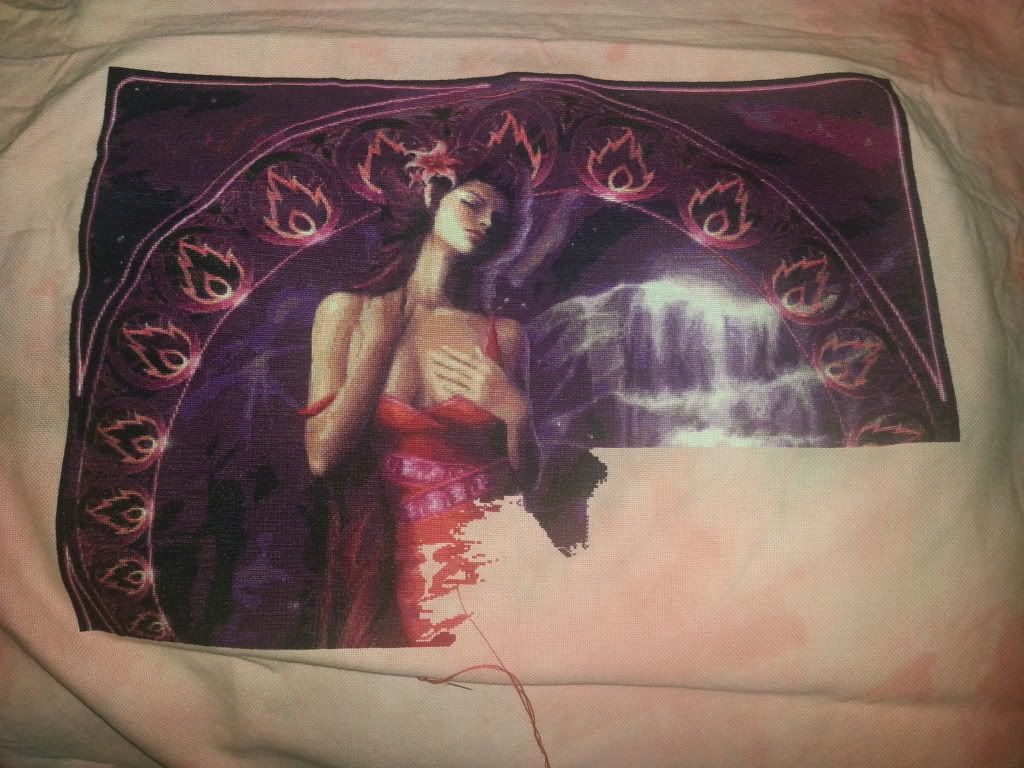 And for something different and to prevent an attack of startitis
Earth Song
before:
After:
In October, I'm not going to make any firm goals. I just want to make progress on all four of these projects.