Friday night, we left for 25 hours and 700 miles of driving excitement. All for a car. Can you feel my pain? We survived and came home with this
I guess it will be ok. But man that car needs some work done. Don't get me wrong, we'll do as much as we can, which is a lot, ourselves and I know this guy that does chrome, but dang! I've also got a promise of things to change and the title is in my name so it will all work out. One way or another.
This week I had Lust out and made some pretty decent progress. I knew I wouldn't be able to stitch over one on 28 ct in the truck so here is where I took her off the q-snaps Friday before we left.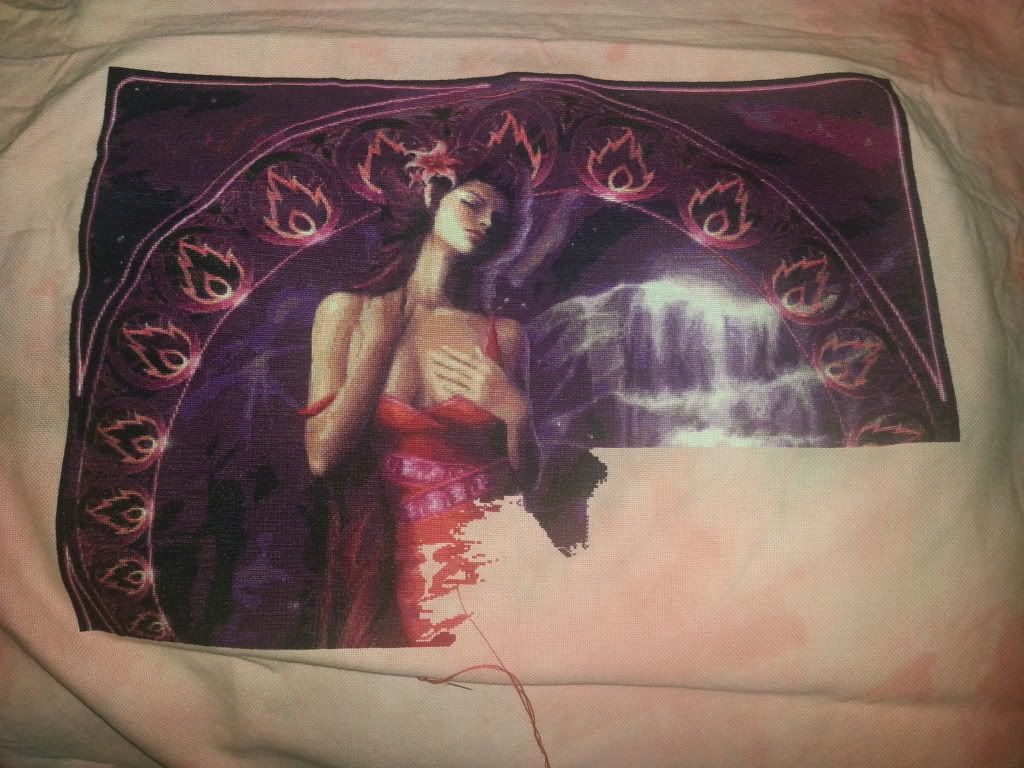 I tried to stitch over two on 36 ct fabric. But the roads were really bumpy so I gave up and read a book instead. Here's what I managed this weekend on Dorothy. See those dozen or so stitches on the stem from the white flowers? That's it.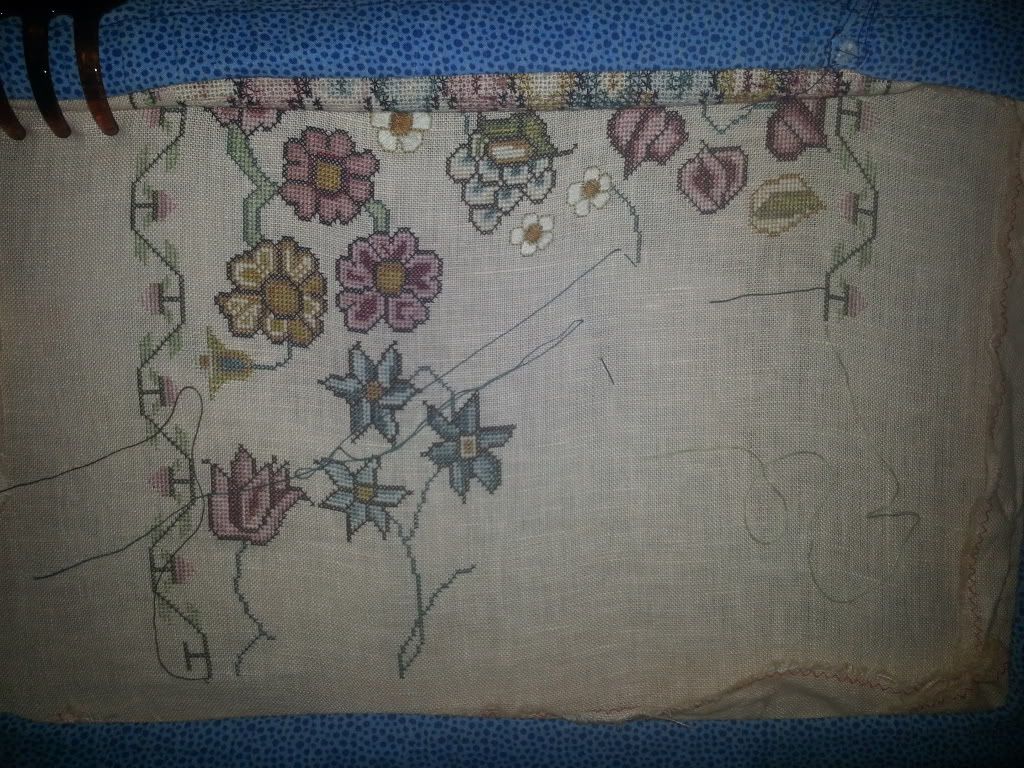 Saturday, I tried over two on 28 ct with Watergarden. Sadly, not much happened there either.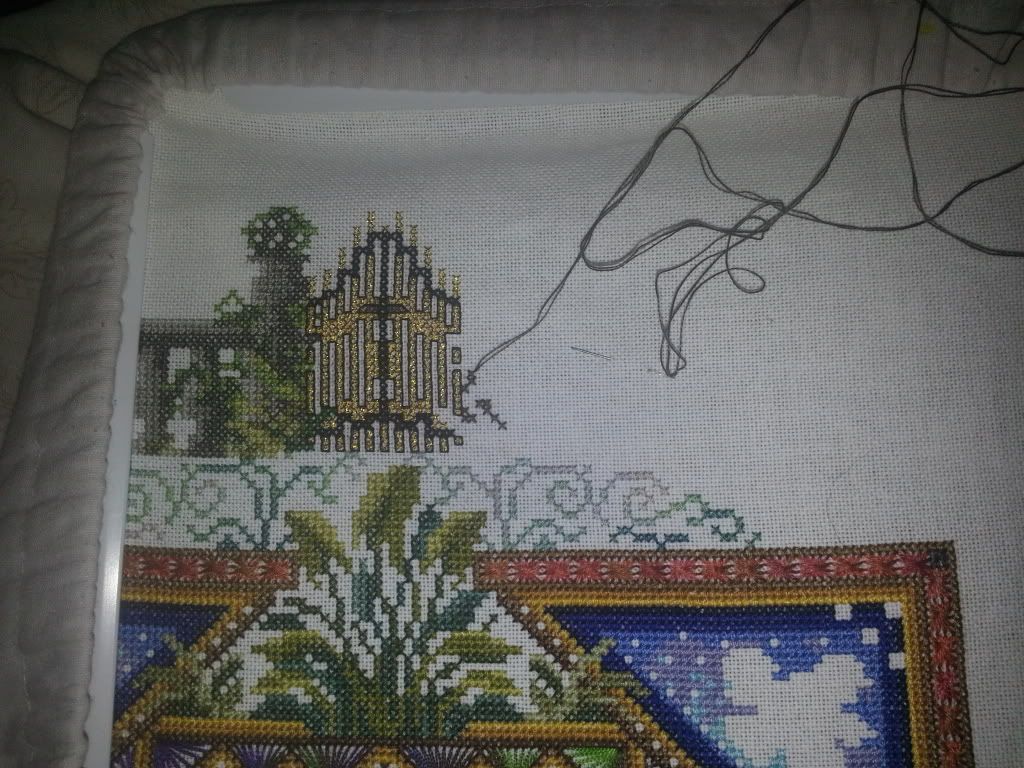 Today has been busy with an oil change, a new tire, groceries and laundry. I haven't managed to put a single stitch into anything. I did go through all my HAED charts and file them in a plastic filing box I bought this morning. I have 27 different artists represented in that box. I am NOT going to tell how many charts are in there and how many more aren't printed. Then, I filed most of the rest of my charts in another plastic box. Found a couple that are probably going to work their way up the list.
I think part of my problem this weekend is I really don't want to stitch anything I have out right now. So, I've pulled out HAED's Earth Song. It was my very first HAED start and hasn't been touched for a while. It's either that or I'm going to start something new. I figured this was safer...for now.
Earth Song before: