Stitching has been kinda hit and miss lately which is why you haven't seen any updates here. There just hasn't been that much going on.
So, I guess I'll start at the beginning of the month.
Watergarden was out to participate in a Chatelaine SAL. I stitched on it until the 9th and only got another 1/8th of the border done. Here's what it looks like now.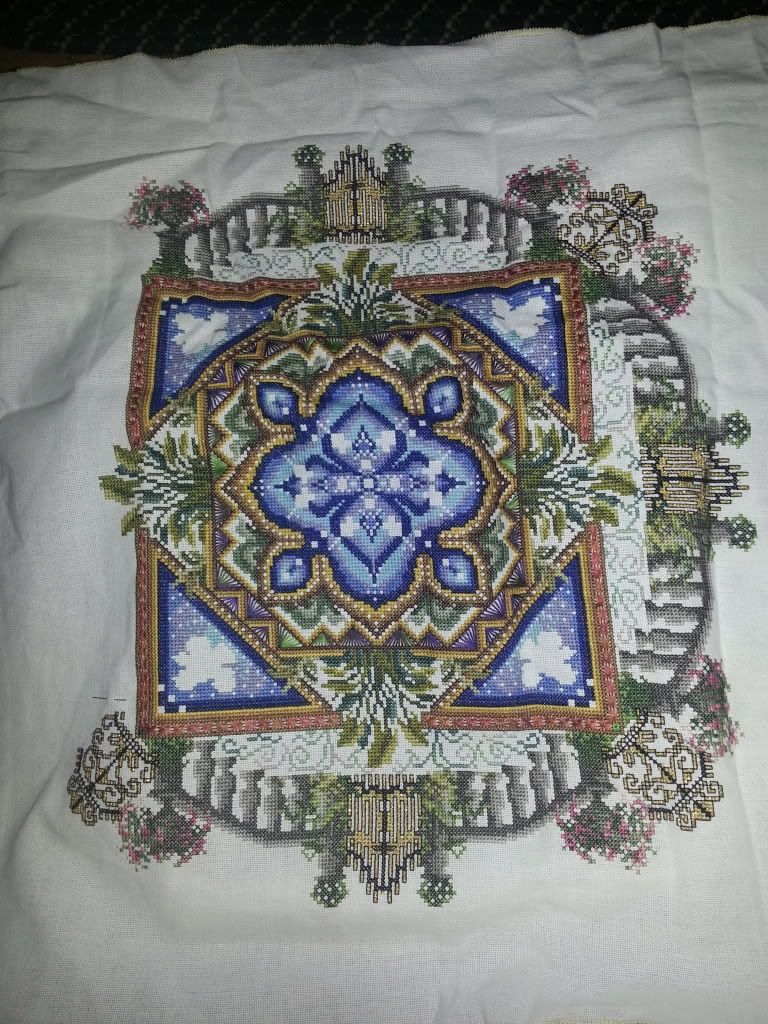 I've just got that last side and the beading to do.
Next out was Dorothy Walpole. I had her out until last night about 10pm. I really don't know what it is about those flowers. I'm just not feeling them so they take a really long time to stitch.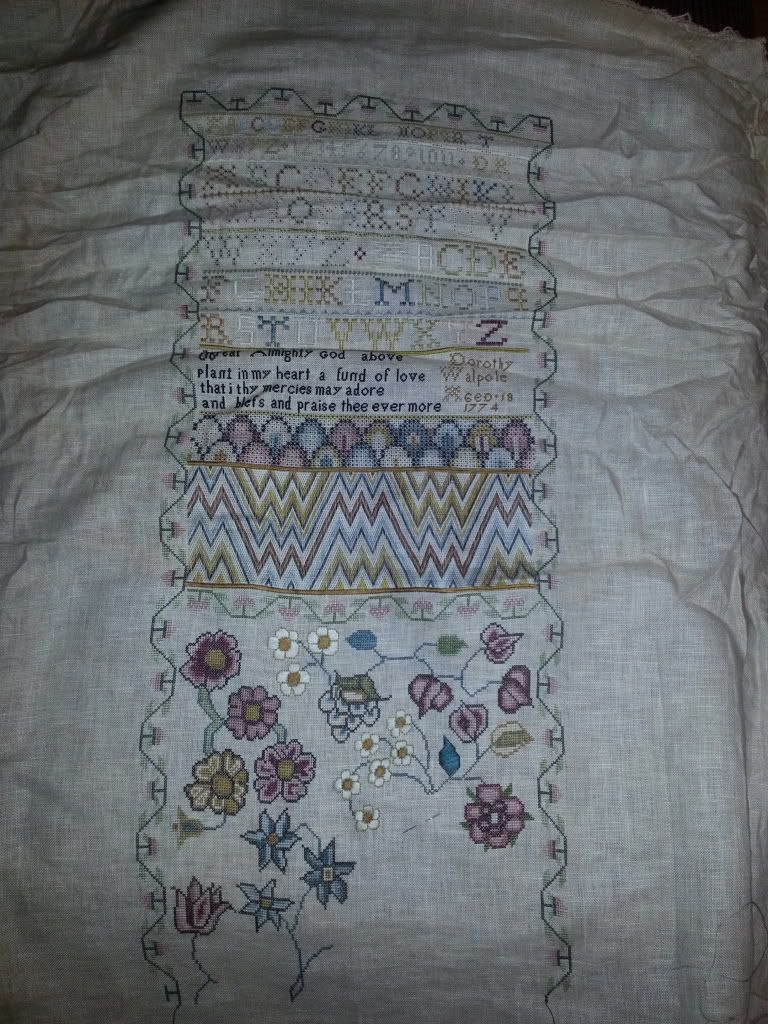 Sorry about the wrinkly Dorothy, but it was after 10 and I wasn't going to go heat up the iron.
Then I pulled out Lust while I watched a PBS program on Elizabeth I. Before I knew it, it was after midnight and I'd made some pretty decent progress.