Friday, I finished page 1 of Old European Sampler. I really like the colors in this with the pops of color in the browns.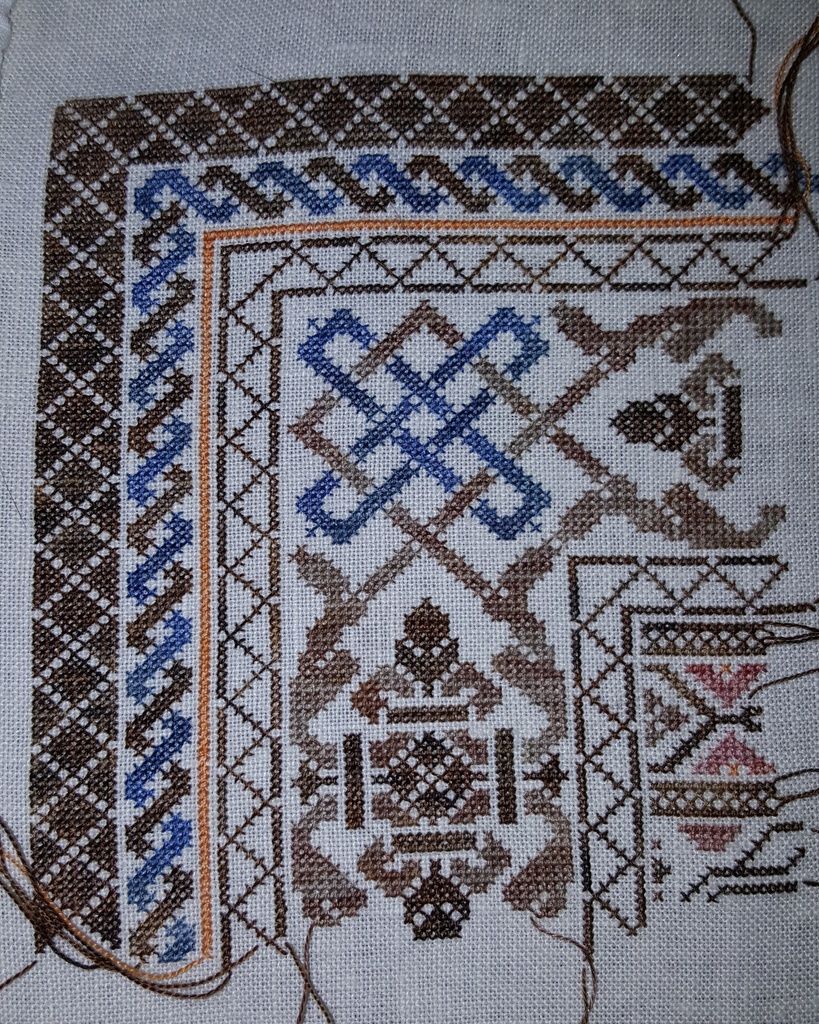 I moved the qsnaps and threaded my needle to start page 2 and lost interest in this for now so I tried The Forgotten by Charting Creations. Zero progress on that one too. So I dug around in my WIPs and found one of the two oldest WIPs I have. I still need to dig the other one out. I don't think it has very much left on it.
Anyway, Here is Mirabilia's Garden Verses when I pulled it out Friday. I was using DMC metallic in this and hated it which may be why I haven't made a lot of progress in the last 10 years. That and the fabric is not good. I remember pulling it out since I had it and the chart would fit. I'm going to stick it out though.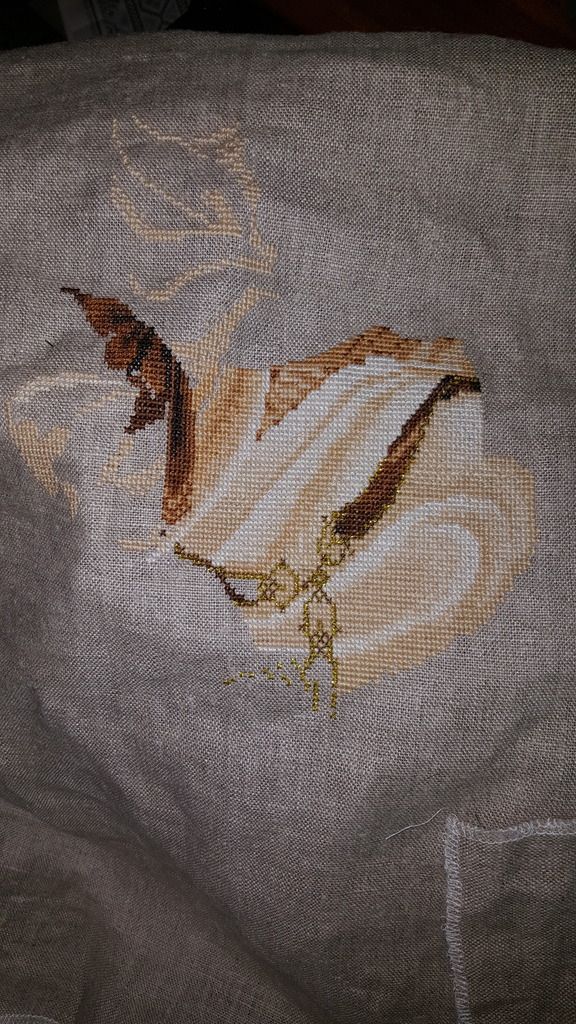 Friday night, I frogged the metallic and I've since restitched with PTB and made some nice progress on the left side. I'm really looking forward to getting into some of the richer colors and away from the ecru and browns.