Last week, I managed to get the rest of the black on page 2 done. There is now over a skein of 310 stitched. Saturday, I started filling in color and decided I'd had enough of color changes for a bit. this is where I left Sea Witch. I'll come back to her.
http://i1281.photobucket.com/albums/a507/skrieser/HAEDs%20Sea%20Witch/20170218_122529_zps424b4cpp.jpg
I pulled out Coat of Arms instead for some monochrome time. This is far as I got Sunday. I've almost finished page 21 but I don't have an updated picture.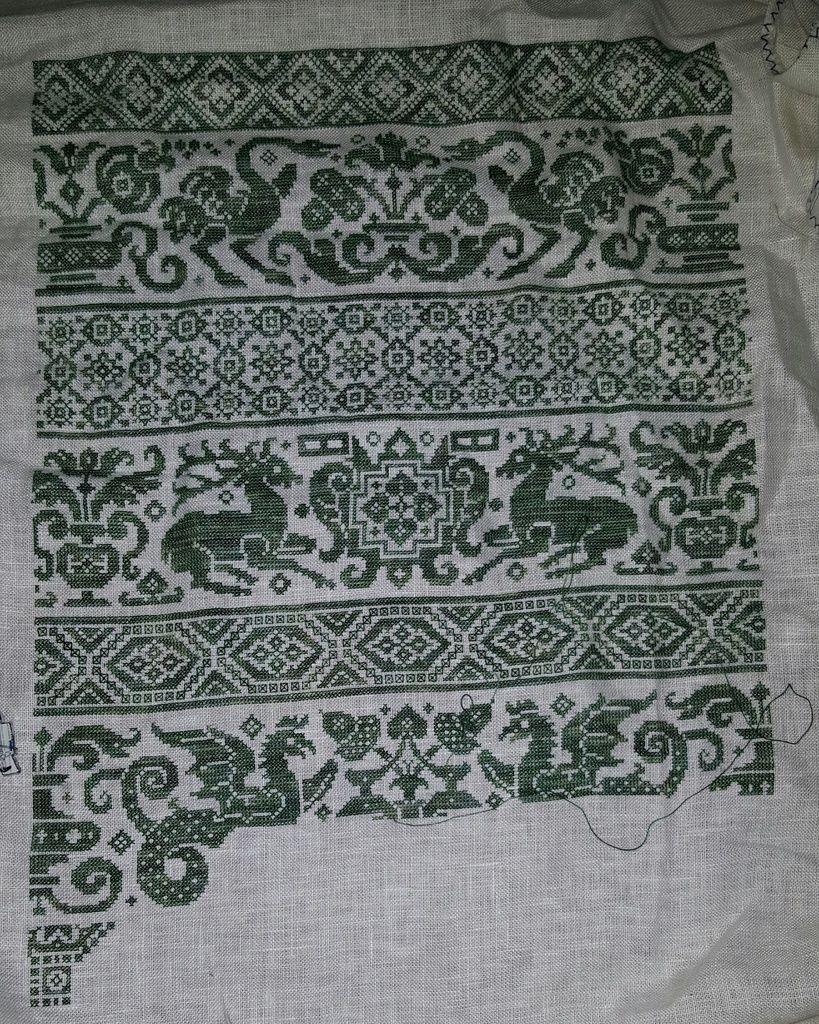 Saturday, my oldest had a basketball game. So I checked the stash to see what I need to finish kitting up Mirabilia's Snow Queen and Santa's Sleigh. After basketball we stopped by Hobby Lobby to pick up what I was missing.
I think my floss tosses look pretty good. I'm using Wicked Garden by Colour Cascades Fabrics. I took pictures on the same piece of fabric but you get the idea. When I saw the fabric, I had a picture in my mind's eye of the northern lights behind them and this fabric is perfect. I think there could be a problem with a couple of the DMC colors, but they're surrounded by other colors so I don't think they'll be an issue.
Snow Queen floss toss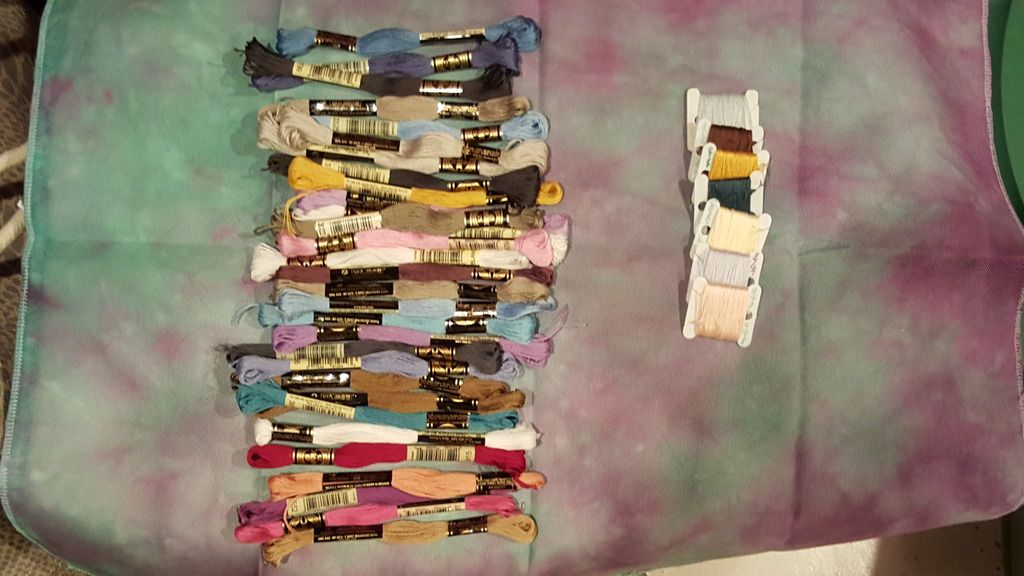 Santa's Sleigh floss toss