When I called it an evening Wednesday night, I only had 14 stitches left on page 22. Last night, all I did was those 14 stitches, in 12 different colors. But I think the result is worth it.
I moved the qsnaps to start page 23 but I don't know if I'm going to take her back off for a bit or not. I'm thinking about picking Sea Witch back up for page 2.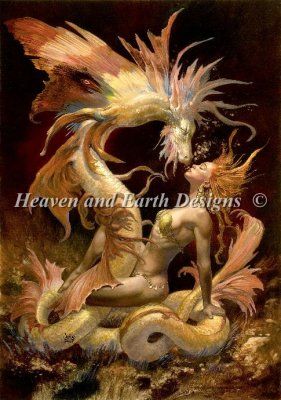 I was a little bad this week. I'm participating in Stitch From Stash 2017A on Facebook. But when
Eclectic Bloke Designs
announced their closing and all their charts 50% off, I went through their charts and bought several. I'm still in the black though, so it's all good.