Hi guys!
Since the end of the year is approaching and I haven't managed to make several of my goals this year, I'm starting to think about next year's goals and what I can do different. I have two HAEDs that are probably my oldest WIPs right now.
There's Earth Song that I started in March 2009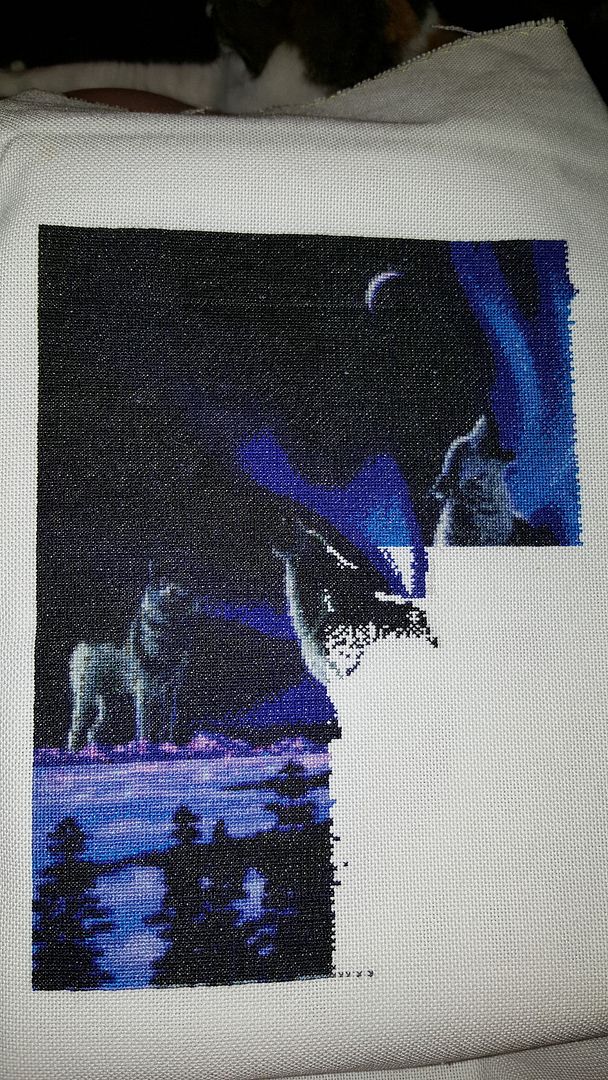 and Lust that was started 10/1/09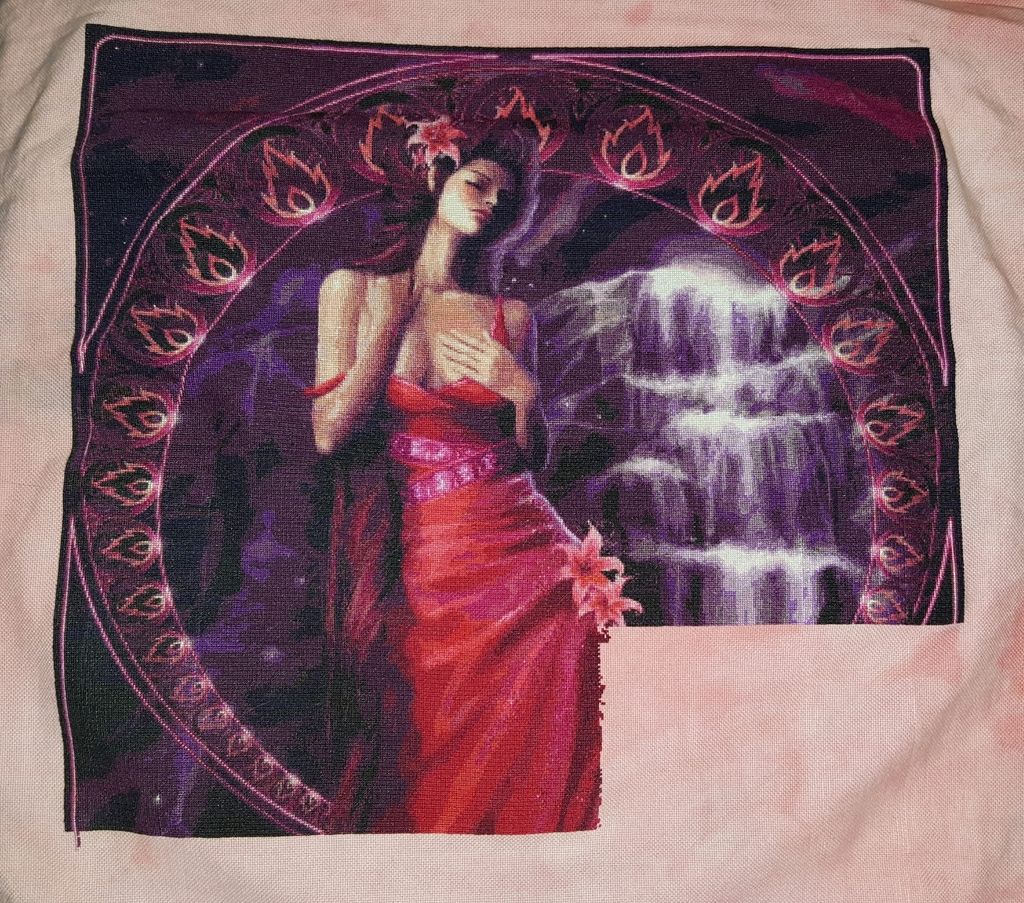 I'm debating making Lust my focus piece for 2017 and stitching a page at a time then picking another WIP for a page and coming back to Lust for a page, etc. I'm hoping I would be able to finish her in the next year or so that way. I have 12 full pages and 9 partial pages. Three of the partial pages are the last page of the rows and are only 12 stitches wide and I typically stitch them at the same time as the full page before them. The other partial pages are the last row which are only 22 stitches long and the last page there is tiny. It will probably take two more years to finish her even if she is my focus piece, but I would really like to see her done and on my wall.
I also have a small update on The Loneliness of Autumn. I'm probably only half way done with page 4, but I'm hoping for a very quiet weekend. Since my DH has a cold and probably won't want to do much, I may be able to finish the page. Cross your fingers for me!