It's another dreary, rainy Monday here. Hopefully that quits soon since DS#1 has his last football game of the season tonight. My in-laws have come up for this one and since they're here, my DH is actually going to go. Gotta act like a parent sometimes! Since they came up yesterday, a lot of my stitchy time last week and definitely last weekend were sucked up by house projects and cleaning. Progress on Feathers in the Wind was made though.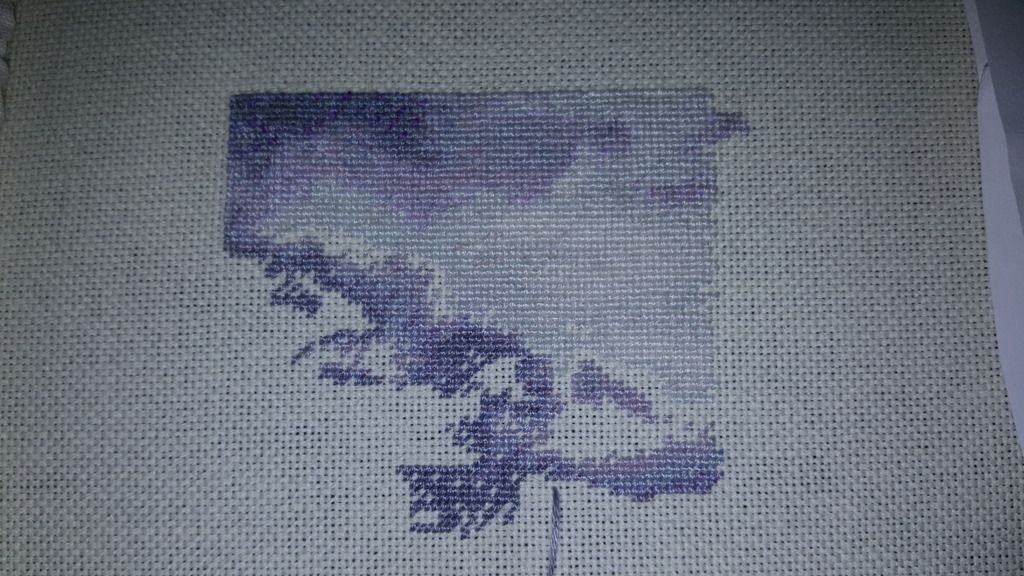 Hopefully, I'll be able to pull off another page finish and rotate to something with more color than greys and purple.
It's supposed to freeze this week so we're probably going to have to pick the garden one last time. I have bell peppers to cut and freeze, fooled you jalapenos to make into something, serranos that I won't touch and a couple others to figure out. We might just pick them all and spread them out on the kitchen table so I can get an idea of whats there. I might make cowboy candy out of the jalapenos. I hear great things about it. So, maybe.