Last night saw me creeping up on a page finish on Tilton's The Master.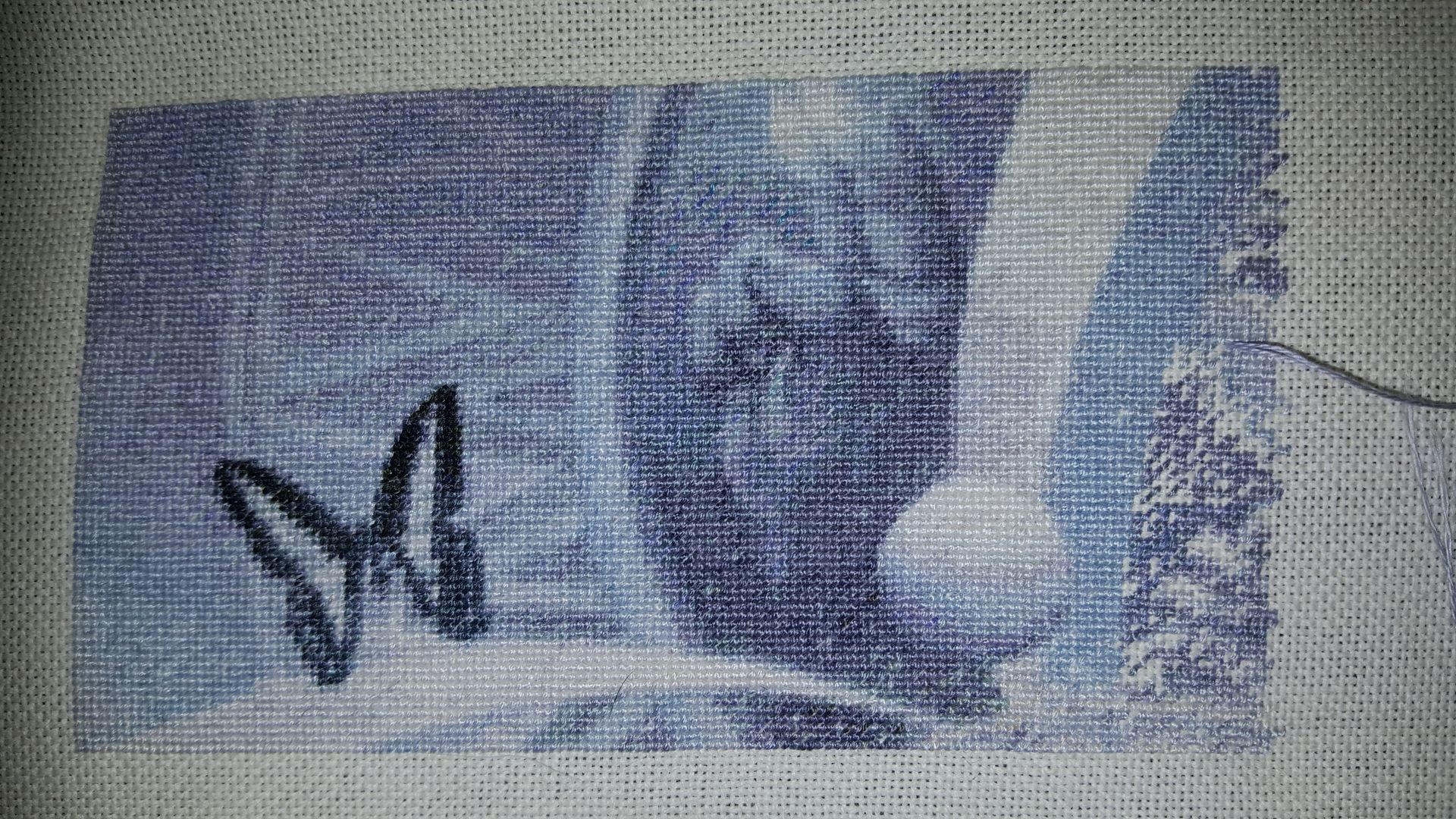 I'm hoping another evening or two will get me there.
Yesterday, I pulled and zigzagged fabric for a new start SAL in the Facebook group Cross Stitch and Discuss. It's for a new Tilton start on September 30. I have all the floss already. It's not bobbined yet, but I may just bobbin what I need as I need it. I haven't really felt like bobbining thread. I chose to do Feathers in the Wind since I already had the chart.
While I had the sewing machine out, I also zig zagged fabric for Charting Creations The Forgotten since I think it will be my New Years start for 2017.
Is it wrong to be thinking about a New Year's start already??