I finished page 21 of Lust Monday night after we got home from DS#1's football game. They won 26-8 against a team that went 4-0 last year. This team has improved so much from the team they were last year. DS#1 is playing any position the coach will put him into and having a blast. Here's a punt return.
Lust when I took her off the qsnaps.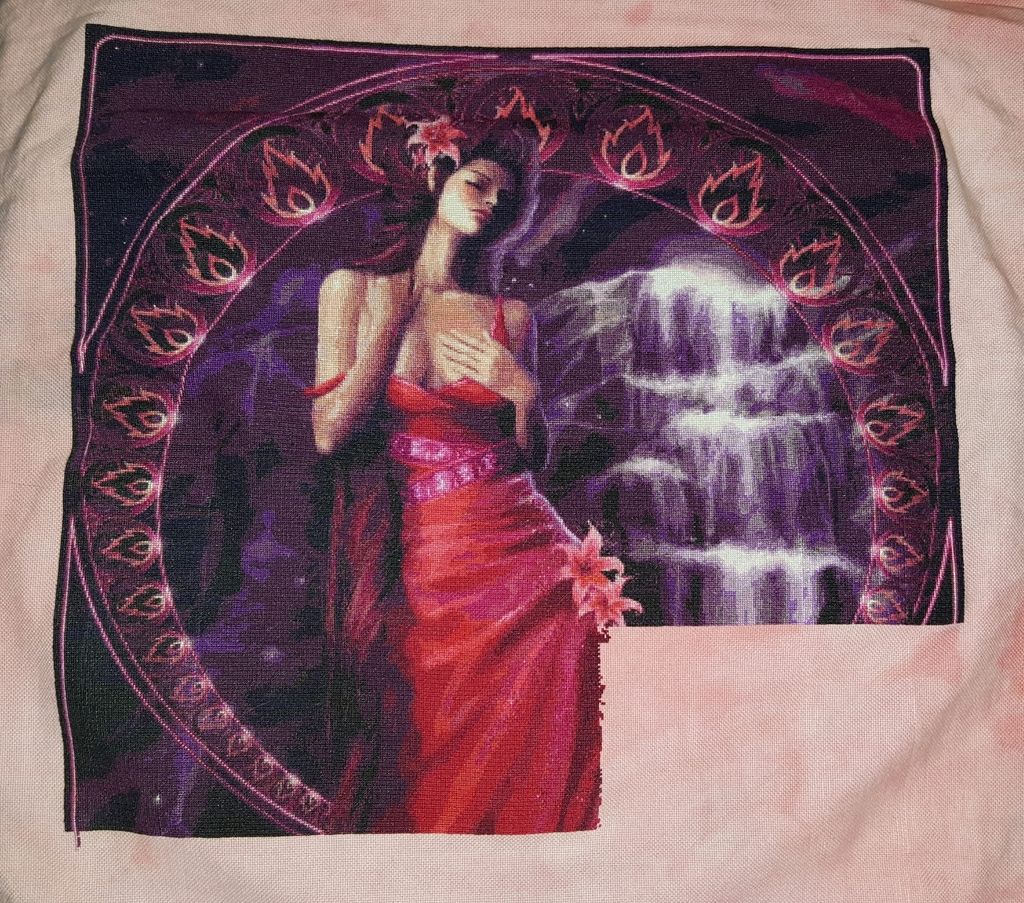 I brought Tilton's The Master back out to finish at least page 2 and get a break from the reds. My goals this year for Lust was page 21 and 22 and for The Master was page 2 and 3. I'm hoping using The Master for a break from Lust, I'll be able to meet both goals.
This is last night's progress. If you look closely, you can see the white and super pale blue stitches.