I finally managed to finish the personalization in the second band of Heritage Sampler. Don't look too close though since one of those vertical bands is not centered but it is NOT coming back out!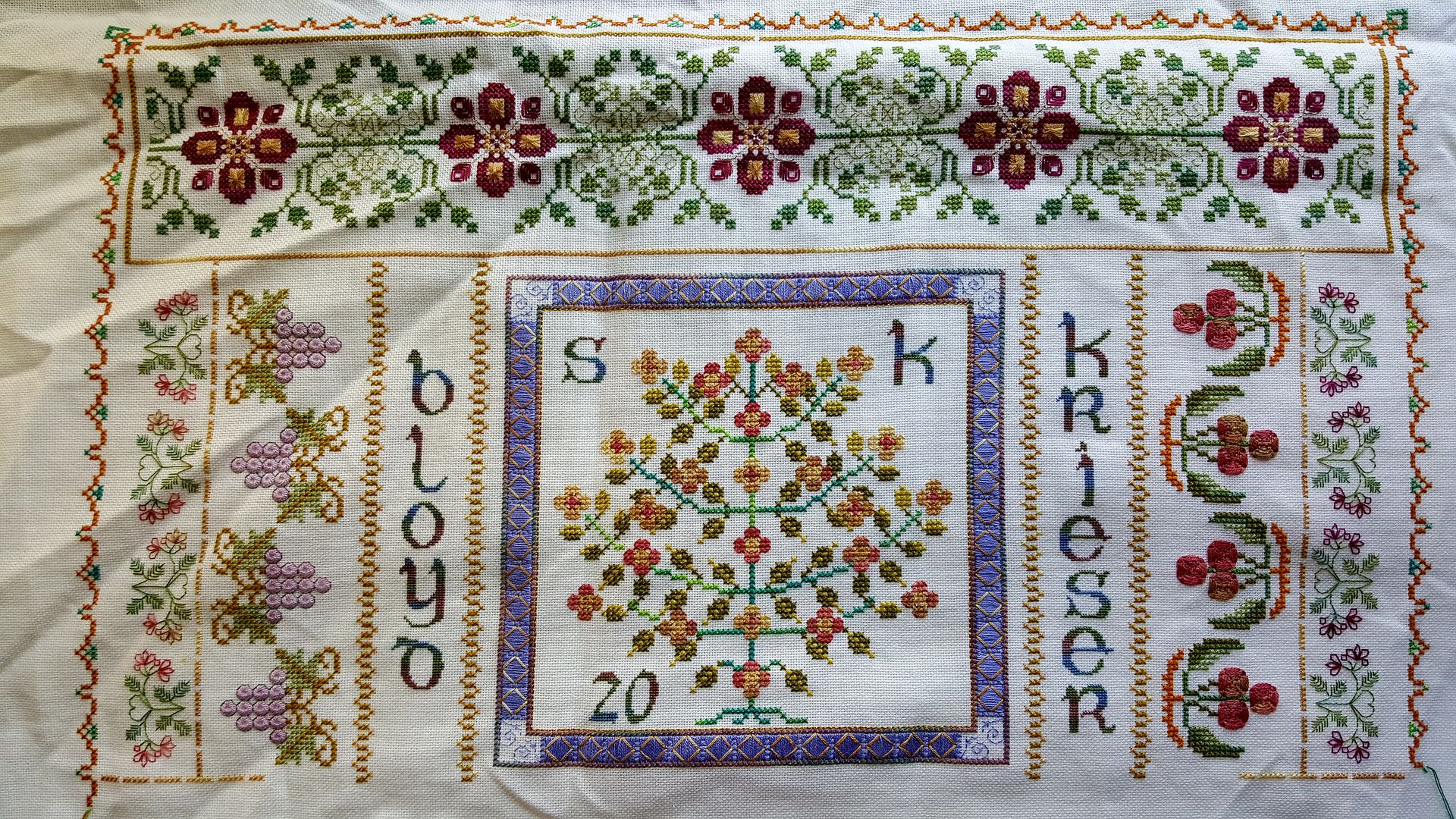 Towards the end of the second vertical band, I was switching back and forth with Star Spangled Banner's blue to get that done too. Sunday, I had the blue and the stars done. The stars were so much quicker than the blue.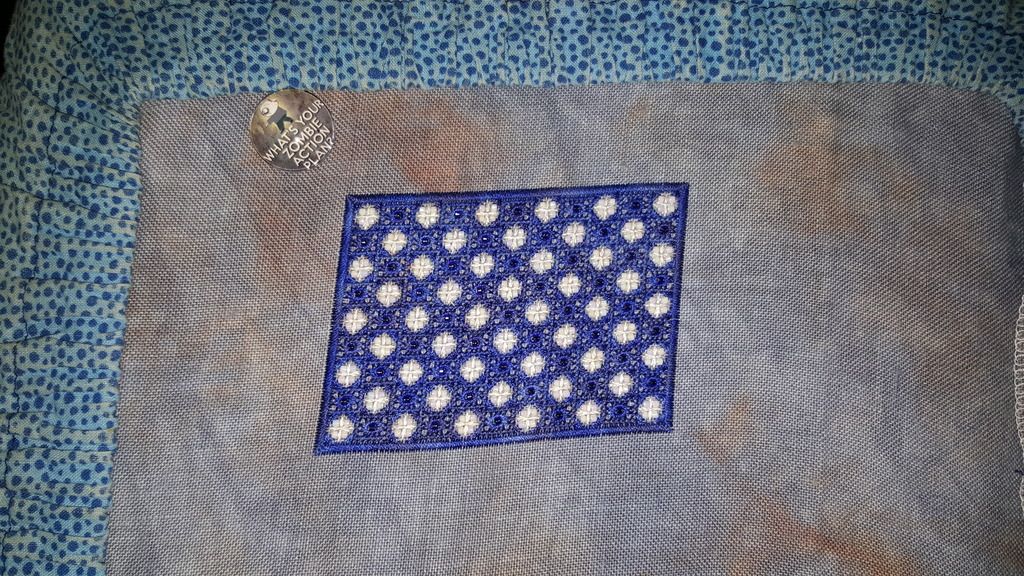 I also managed to start the first red stripe. There are 37 jessica stitches to the end of this stripe and twice that of rhodes stitches since there is one above and below each jessica.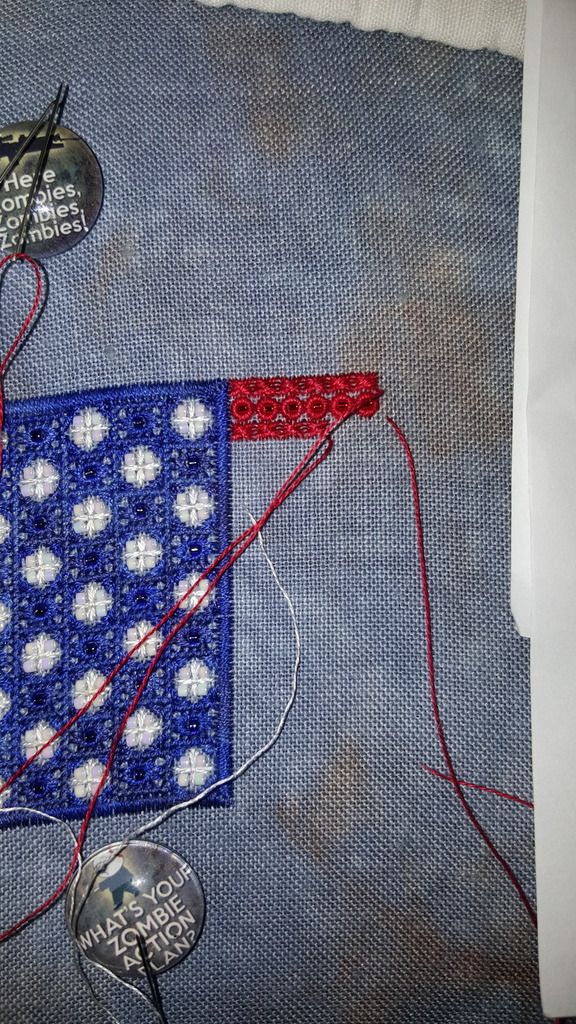 I want to get this stripe done in the next couple of days before I rotate to something else. I have goals yet to be met!