Part 4 of Medieval Octagon had some issues. I stitched the first section without problems until I realized I had used the wrong color for the jessica stitches. The same color as the blackwork was charted. But I decided I liked the purple there as it kind of brings the purple from the border into this section. So it stayed. Then I didn't like the yellow backstitch on the birds.
So it was changed to the color of the blackwork.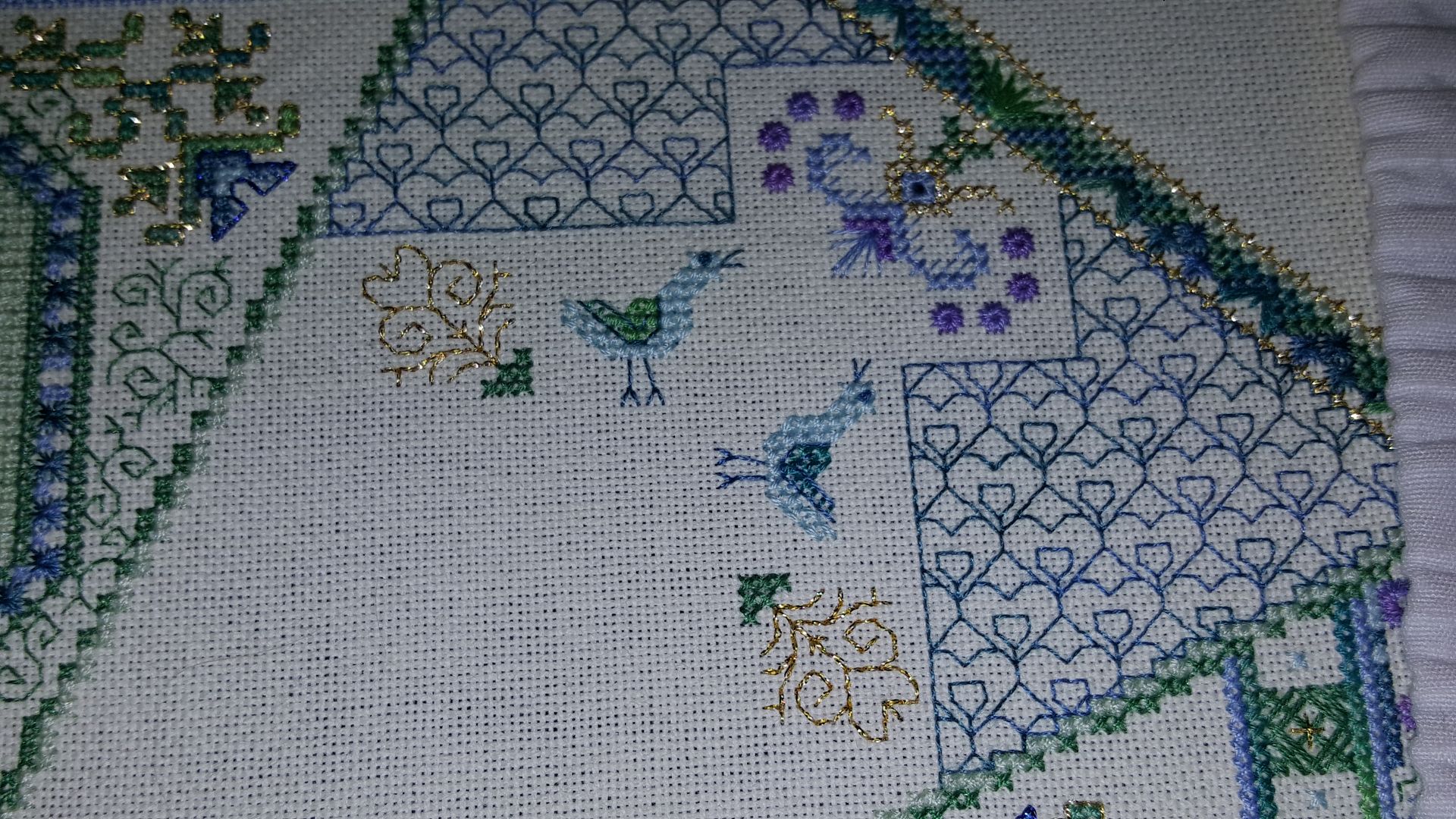 Much better.
I finished part 4 yesterday and started the right medallion from part 5.