Tuesday night, I just couldn't get into Loneliness of Autumn. So it came off the qsnaps. Here is where it is now.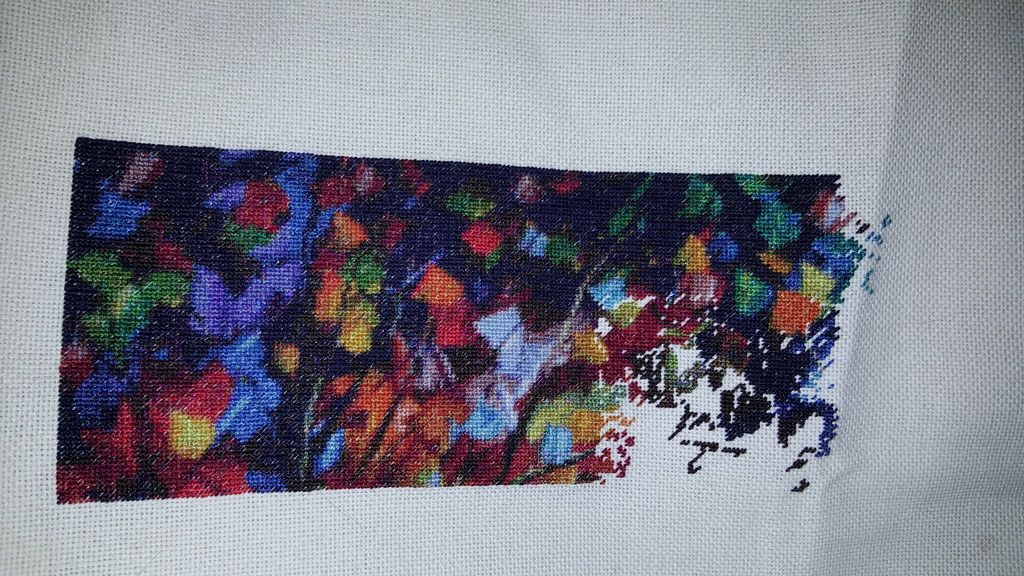 Coat of Arms came out and has seen some steady progress.
Page 16 finished 3/18/16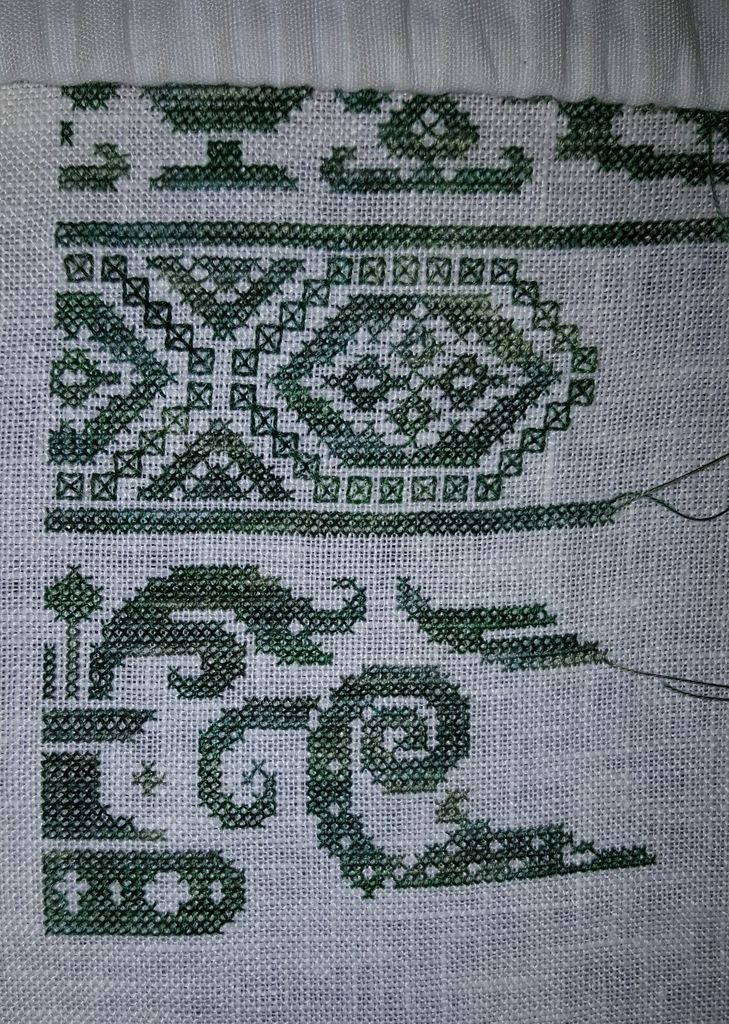 Then I discovered the wing of the animal on the next page had been started one stitch too low. I got to frog most of that wing Saturday morning. But I don't have to remember that one stitch difference when I stitch the same animal on the other side hopefully later this week.
Yesterday, after some house cleaning (gotta love my white german shepherd aka the german shedder!!) I finished page 17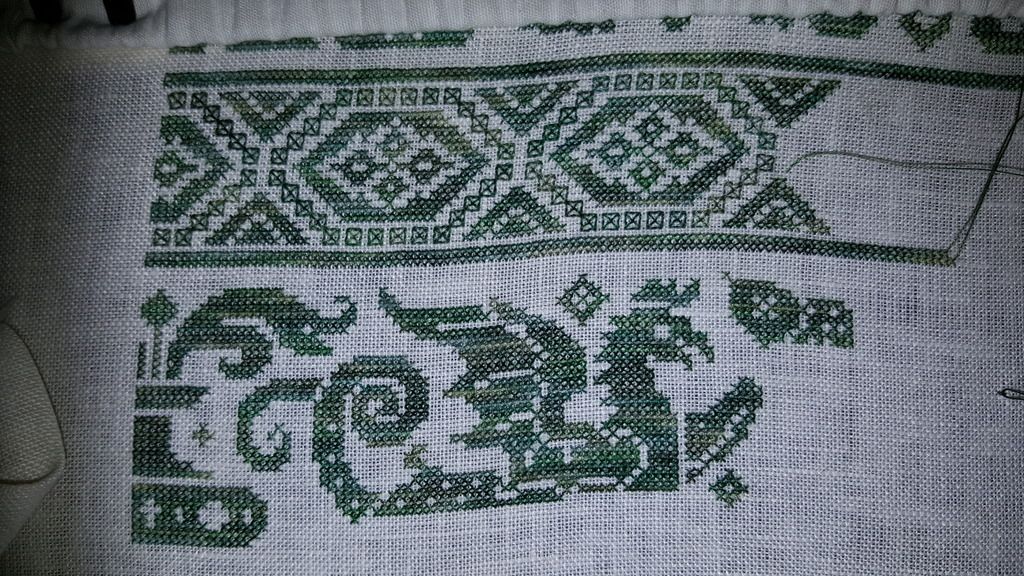 I'm hoping to finish this row of pages in the next week or so. I'm thinking Coat of Arms will stick around for a bit. Stitching with just one color is kind of nice and I would like to see the bottoms of the griffins (I think that's what they are anyway) finished before I rotate to something else.