Late last night, I finished page 1 of Sea Witch. When I stepped back all I could say was Wow! The colors seem to jump out of all that black background.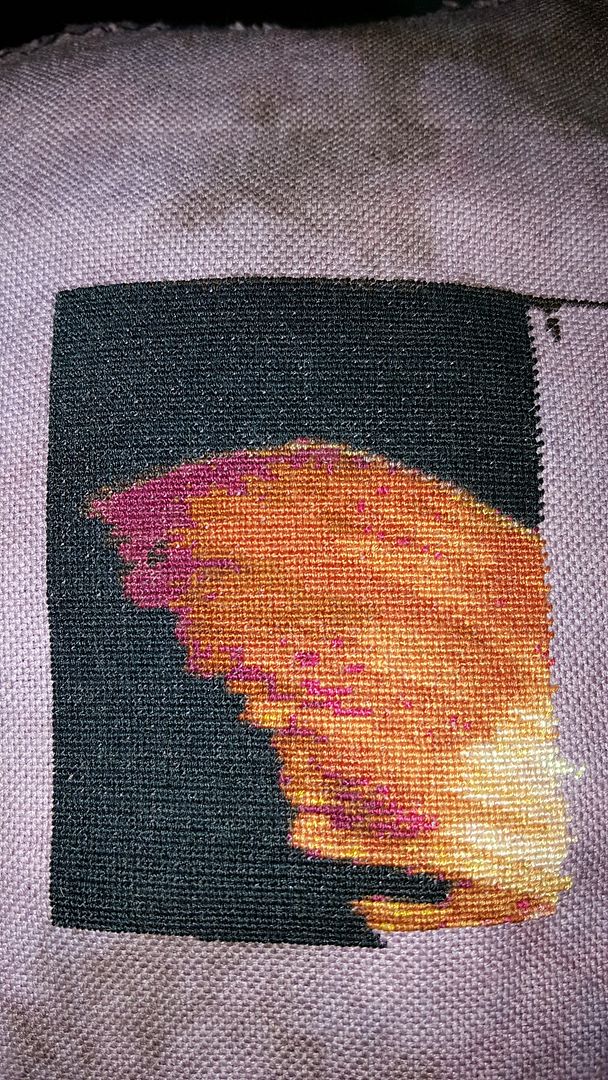 When I took Sea Witch off the q-snaps today, I pulled Glory and Honor back out. This just has beading and the odd couple of stitches I missed for a finish. Here's a current picture.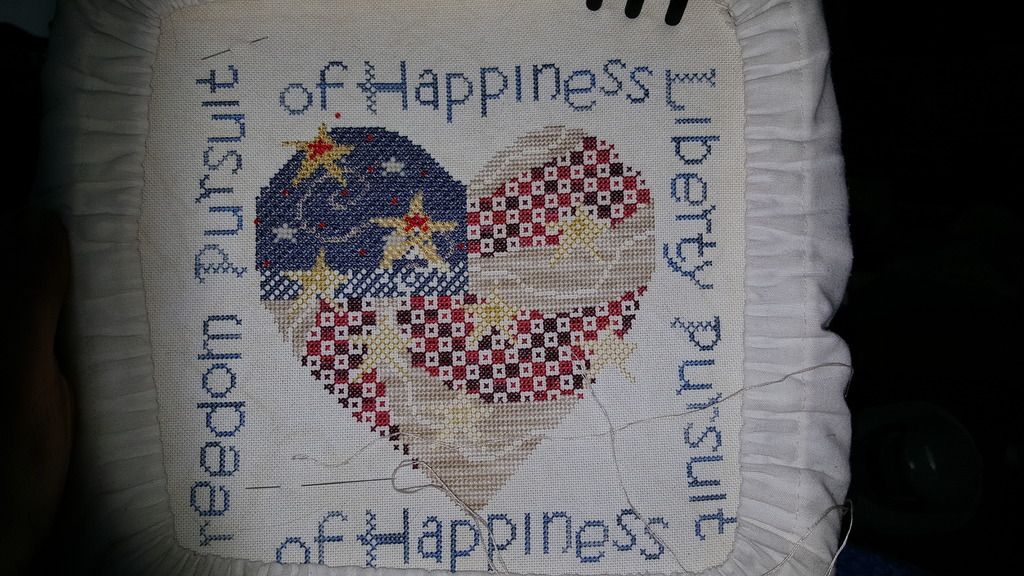 Next time should see this finished.